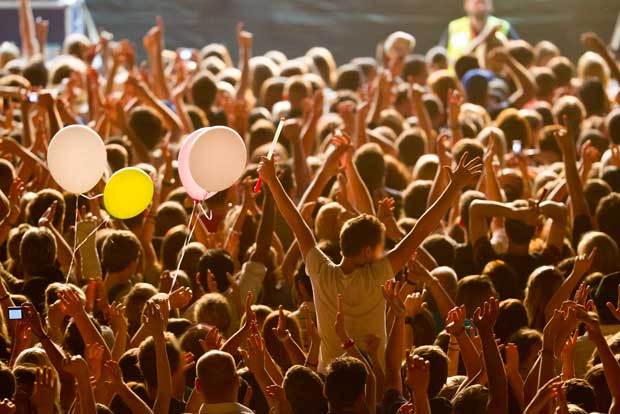 image source
My Tumblr feed has recently been plagued with colorful flower crowns..it can only mean one thing, the music festival season has arrived. Obviously, each music festival is different from the other; the location, genre, price, and size change from event to event. However, one thing is for certain: the energy is always electric. I have had both good and not so great experiences attending several festivals these past few years, and I decided to share my top Music Festival Dos and Don'ts. Ready? Let's begin.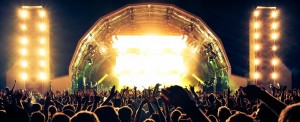 image source
1. Don't wear open-toed shoes.
I can't tell you how many girls I witnessed lose their flip flops/sandals due to dancing and occasional muddy weather. Do yourself a favor protect your feet and avoid shoe malfunction by wearing closed toe shoes.
2. Don't bring an oversized purse.
Keep your bag size to a minimum; go for a slouched cross-body bag or a stylish fanny-pack that can fit all of your essentials.
3. Don't style your hair.
Chances are those intricate hairdos that you spent hours on will come undone the moment your favorite performer steps on stage.  Go for a braided look or a messy bun look instead. These simple hairstyles will help you look effortlessly chic.
4. Don't wear heavy makeup. 
You will sweat, I repeat, YOU WILL SWEAT. A LOT.  Music festivals are giant sweat fests that will leave you with raccoon eyes if you're not careful. Keep your makeup light and simple: a long-lasting lip stain, bronzer, and a bit of mascara should do the trick!
5. Wear Sunscreen. You will be outside in the sun for hours which can only lead to one thing. Sunburn. Make sure you protect yourself by lathering on sunscreen every 2-3 hours. Your skin will thank you later.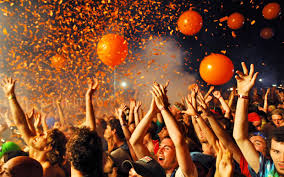 image source
Music festivals are all about having fun! Enjoy the good vibes, dance with a stranger, and eat chocolate covered bacon on a stick! Make memories that will last you a lifetime.