It's that time of year again: HALLOWEEN! If you are anything like the typical college then I'm sure you're on the lookout for fun and unique halloween costumes on a budget. This year, we got our creative juices flowing and came up with 251 homemade costume ideas that you can easily throw together for the big Halloween party. We've provided directions for each idea, but strongly encourage you to think outside the box and use your own creativity to make these the best halloween costumes ever!
Hump Day Camel: This one is pretty simple. Go get enough brown felt/fabric to cover a small beach ball. Hot glue the covered ball to the back of a brown shirt and wear brown leggings to complete the outfit. Final step: walk around the party asking what day it is and calling people Mike.
Donald Trump: Wear a spiffy suit with a shiny tie, find an awfully unrealistic toupee like wig. Be a complete jerk to strangers and talk as loud as you can about how rich you are. You will be surprised how much you look and sound like Donald Trump.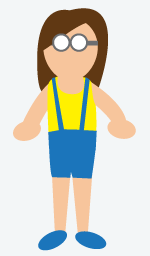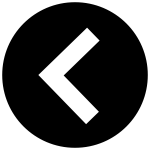 Minion
Who wouldn't want to be one of these little cuties? All you need is a yellow tank top or bandeau, high-waisted jean shorts (you can purchase jeans at goodwill and cut them into shorts to save money), some suspenders from Wal-Mart and some black and gray swim goggles. Another option for the goggles is to use a black headband and glue white Styrofoam cups to the outside. Draw black circles in the cups and place around your head so that the cups point out.
Old School iPod: Remember these? Not the new little squares but the long, skinny ones with the scrolling circle. You will need is a cheap strapless dress or t-shirt and some BRIGHTLY colored duct tape. Wrap yourself up and paint a white circle in the middle of the outfit with "MENU" and "+" "-" in black around the white.
Power Ranger: For this throwback costume you'll need an oversized t-shirt in the color of your favorite ranger, leggings in the same color, white paint to draw the connecting diamonds all the way across the top of the shirt and black eyeliner or face paint to draw "goggles" around your eyes. If you want to go all out, buy a hat from the dollar store in the same color as your shirt and leggings and cut off the bill to look like you're wearing a helmet!
Boxing Ring Girl: This is an easy one for the ladies. Black spandex shorts, a sports bra and a pair of heels and you're done! Oh, and don't forget to pick up some poster board to write "Round 1" on to carry around all night! This costume is sure to make your crush tap out.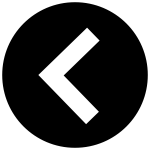 VMA Miley Cyrus
REQUIREMENT: Must be proficient at twerking. You have two wardrobe options here: 1. Wear a nude bra and nude spandex shorts, spike hair and purchase a foam finger to dance around with all night. 2. Buy a gray one piece swimsuit or leotard and some fabric paint. Paint a crazy face on the middle and 2 pink dots above that. For both you'll want to wear some white tennis shoes.
CAUTION: Crime Scene: You can get as crafty as you want with this one. All you need is a roll of caution tape to turn into an outfit. I have seen some pretty cool versions of this costume where people turn the caution tape into a flowy, fun dress. For the less crafty (like myself) feel free to buy a black shirt and shorts and wrap the tape around yourself a couple times. The party guest will get the gist.
Si Robertson – Duck Dynasty: Grab yourself a camo hat, some nonprescription glasses and a fake beard and you're ready to go! Don't forget to pull out your best country accent for this costume.
Boo from Monsters, Inc.: Sorry to break it to ya boys, but I think you'll have to leave this costume to the ladies. First, go to the dollar store and pick up and oversized pink t-shirt or sweatshirt (Halloween can get cold!) and purple leggings. Lace up a pair of white cloth tennis shoes from Wal-Mart with the white, frilly fold over little girl socks that your mom put on you when you were a toddler. Throw your hair up into pigtails and lastly, walking around saying "BOO!"
Bill Nye the Science Guy: Who could forget everyone's favorite science teacher? This one is for all you smart guys out there. All you'll need is a white button up shirt, a bowtie and a light blue blazer. To perfect the costume, memorize 10 shocking scientific facts you can rattle off all night!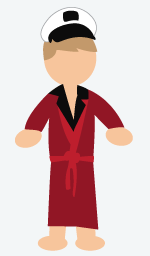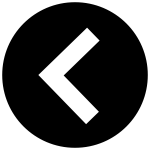 Hugh Hefner
This one's a classic. You'll obviously need a long red robe and sailor cap from Goodwill. But the most important accessory you'll want is that cool guy attitude. I mean, you are playing the biggest stud in America after all.
Jessie from Toy Story: Personally, I always think the cowgirl outfit is pretty easy to pull off. However, I go to a southern school where cowgirl boots are a wardrobe requirement. But even if you don't own traditional western attire, this costume can be pulled off fairly easy. Head to Goodwill and pick up a plaid button up shirt and a straw hat for a couple of dollars. You may never wear these items again so don't feel like you need to spend a fortune. If you don't own a pair of cowgirl boots just slip on a pair of regular ones or moccasins. Draw freckles on your face with eyeliner and write "Andy" on the bottom of your shoe. Get one of those children's horses on a stick and you're ready to party, partner!
Tinkerbell: You'll need a green dress or oversized t shirt that you don't mind cutting jagged edges in the bottom of. For the wings you'll need 4 wire hangers and 4 packages of panty hose. Wrap the panty hose around the hangers and duct tape the edges of the hangers together to be as big or small of wings as you would like. You'll need blue ribbon to wrap around your hair and a chopstick to use as your wand.
Free Style Rapper: You'll need a pair of baggy shorts or sweat pants and a baggy jacket or t-shirt. Tie a bandanna tight around your hair to look like a doo-rag and cut out aluminum foil to fit around your front few teeth. I dressed like this for a themed party once and borrowed a pair of my friend's Timberland boots, which really topped the costume off. You may be able to find a cheap pair of these at a consignment store or Goodwill. Finally, find some gold beads to wear around your neck and think up some cool rhymes to spit at the party!
Pencil: Purchase enough yellow fabric to wrap around your whole body. Put on a black long sleeved shirt and then wrap the fabric around you from your chest to your knees. Pin or sew the fabric together well so it doesn't fall off! Wrap red fabric or construction paper around the part of your legs where the fabric ends to look like the eraser. Then, buy some black construction paper to fold into a cone shape big enough to wear on your head to be the lead of the pencil.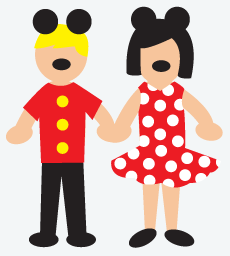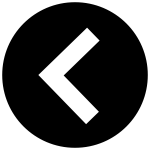 Mickey Mouse and Minnie Mouse
Speaking from experience, this is one of the easiest, cheapest couple costumes out there. You'll need 2 black headbands from the dollar store, stiff black felt, two red shirts, yellow ribbon, white fabric paint and black eyeliner (Minnie should have this tool covered). Cut four circles out of the felt and hot glue two to each headband. Paint white circles all over Minnie's shirt and cut three circles out of the ribbon to glue to Mickey's shirt as buttons. Fill in the tip of each of your noses with eyeliner and you are officially America's favorite cartoon couple for a night!
Rudolph: So you're a few months early, Christmas is everyone's favorite holiday anyways! You can go for the actual reindeer look and wear all brown, or if you're feeling more seasonal just put on a tacky Christmas sweater. Buy a brown headband at the dollar store and some brown card stock to cut antlers out of. Glue your antlers to your headband and voila! Oh, did I forget something? Ah, yes. No Rudolph costume is complete without a nose painted red!
Cheerleader: Purchase a cheap flowy skirt from the dollar store or Wal-Mart and pair it with a tucked in tank top with your favorite team's name written across the front. You can find a cheap pair of pom-poms to carry at most party supply stores. You can also get a pair of cheap white sneakers at Wal-Mart or Payless.
S'mores: This costume is delectable! Wear a brown long sleeved shirt and brown pants or leggings. Duct tape together 2 old pillows with enough room between them to fit over your head to cover your stomach and back. Use 2 large sides of a cardboard box to attach to the front of both pillows (stick them with duct tape, hot glue etc.).
Words With Friends: This one is pretty clever. You will need 5 people. You all wear black and attach a yellow construction paper square to your shirt. Everyone writes one letter (W, O, R, D, S) on their construction paper. Now you're "Words" with "Friends." Get it?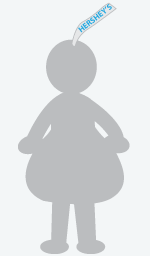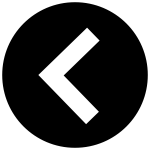 Hershey's Kiss
You're going to need a lot of aluminum foil, boxers or spanks and a sports bra (for the girls) to put under the foil. Wrap your top half fairly tight in foil and when you get to your lower stomach and buttocks wrap more and more layers to portray the bottom heavy candy better. For your head, purchase some construction paper and roll it into a cone shape, cover with foil and glue a piece of tissue paper to the tip that says "Hershey's." This is the sweetest of all costumes!
Little Bo Peep: Cover a tank top or t-shirt, spandex shorts and toboggan style hat in white cotton balls (I suggest using the large, fluffy size, otherwise you may be gluing for awhile). Tie 2 separate bows in light blue ribbon and hot glue one to the cotton balls on the shirt and one on the front of the cotton ball covered hat. Finally, unscrew the sweeping end from an old household broom and use this as your cane.
The World: Blow up about 20 blue balloons and 10 green balloons. Use duct tape or hot glue to attach them to a blue long sleeved t-shirt and strategically place the green balloons among the blue to represent the land in the water on a globe.
Amanda Bynes: We're not talking about the original, cute version of this icon. No, no, this costume is referring to her most recent image. You'll need a white sweatshirt, white sweat pants (cheap at Wal-Mart), a blonde wig you can tease and make look messy and crazy, and finally, 2 sticky rhinestones that you can put on each cheek to look like diamond stud piercings.
Superman: Get a pair of royal blue leggings and a long sleeved royal blue t-shirt. On the t-shirt draw a large Superman emblem in the middle of your chest using red and yellow fabric paint. For the cape, you can buy some cheap red fabric, or even use a sheet! Tie this around your neck. Wear a pair of red spandex or shorts over your leggings and use yellow ribbon to wrap around your waist to look like a belt.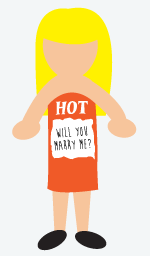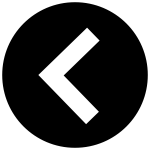 Taco Bell Sauce
This one can be done solo or as a group. All you need is a really cheap strapless dress (Target cover-ups work great for this), or a colored t-shirt for guys, and colorful duct tape. Put the dress/shirt on and wrap it with the color of your choice. Yellow for mild, orange for hot, green for verde etc. Paint the name of the sauce in white across the top and a white square in the middle. In black write a "saucy" quote (get it?) like you find on the actual packets at the restaurant.
Lego: First, paint your face yellow. Paint an old oatmeal cylinder yellow and wear it on your head. Paint an old cardboard box red and cut arm and leg holes in it to fit. Wear it over a long sleeved red shirt. You'll also need a pair of yellow gloves to finish off this unforgettable costume.
50 Shades of Grey: This one probably isn't what you're expecting. First, wear all one shade of gray. Next, go to your local hardware store and grab every paint chip that has a shade of gray on it. Make sure you have at least 50. Glue these all over clothes and you are officially 50 shades of grey.
Salt and Pepper: Clearly, this one is a costume that requires 2 people. Salt will need white fabric and a white long sleeved shirt to wear under the fabric. Pepper will need the same items, just in black. For each, size the fabric to fit around your body and then pin or sew it to stay. Write an S on the white fabric and P on the black. Purchase 2 aluminum pie pans at your local grocery store and attach a black ribbon to rim so that you can wear this as a hat to look like the shaker spouts.
Crayon: This one is fun to do as a group or solo! Use fabric, a dress or over sized t-shirt with leggings in the Crayola crayon color of your choice for your outfit. You can find inexpensive colorful cooking funnels at Wal-Mart or a discount store to be worn as the crayon tip. Finally, use fabric paint to draw the Crayola design down the front of your outfit.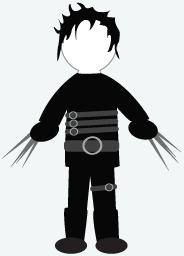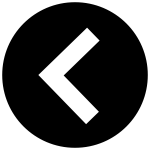 Edward Scissorhands
You'll need black pants and a black shirt, or a black dress for the ladies. Paint your face with white face paint and outline your eyes with a lot of black eyeliner. Leather jackets work really well with this costume. Buckle 1-3 belts around your stomach, chest, arms etc. Spike your hair crazy with some gel. Finally, glue 8 plastic knives to a pair of gloves (4 per hand) and you're ready to party!
Social Media Logo: Use construction paper or cardboard to draw the website design of your favorite social media site (Instagram, Facebook, Twitter etc.) and cut out a hole big enough for your face to fit through. An easy way to get the design to stay is by hot gluing the cardboard or construction paper to a headband.
Popcorn: Materials: A large cardboard box with leg and arm holes cut out, red and white paint, yellow balloons and some clothes to wear under the costume. Paint the box with red and white stripes and in black paint right "Movie Theater Butter" or "Popcorn" across the front. Blow up the yellow balloons and hot glue them to the part of the box that will be around your chest.
Big Bird: Purchase pink leggings and use orange duct tape to make alternating stripes (or vice versa). Use yellow feathers either from a bag or from a boa to hot glue to an oversized yellow t-shirt. Use a yellow scarf or stretchy headband to glue 2 large Styrofoam balls too. On the Styrofoam use blue, pink and black paint to draw big bird's eyes.
Hostess Cupcake: Paint a white squiggly line in the design of a hostess cupcake on the front of a brown t-shirt or dress. You can also paint the white squiggle on a brown beanie to top of this sweet costume.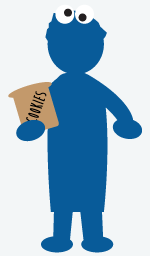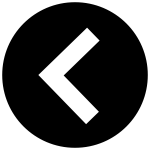 Cookie Monster
First, you'll need a pair of blue shorts or leggings and a blue tighter fitting t-shirt. Purchase a bag of blue feathers or fur (you'll most likely need to get these from a craft store like Michael's). You don't need to cover your entire outfit with this material, just enough to give you some fluffy texture. Next, get a blue hat and clover it with a bright blue boa or 2 until the whole hat is furry. Finally, buy 2 white Styrofoam balls from a craft store and draw big black filled in circles on them. Hot glue the Styrofoam balls to the hat to look like eyes. To perfect this costume we suggest carrying around a jar labeled cookies. This snack filled accessory is guaranteed to make you the most popular one at the party!
Avatar: Basically, paint your face, arms and any other exposed skin bright blue. Wear a shirt and pants in the same shade of blue and purchase brown fabric to make a loin cloth. Braid sections of your hair to look like dread locks and paint a costume tail blue. Pretty easy right?
Milk and Cookies: Milk will need a cardboard box with arm and leg holes cut out to fit your body, white pants and a long sleeved white t-shirt. Paint the box white and draw your favorite milk brand's design on the front. Cookie will need brown pants, a brown shirt and black fabric paint. Use the pen to draw circles all over your leggings and shirt and purchase a brown beanie to wear on your head.
Scarecrow: This one is easy and fun! You'll need a bag or small bale of hay, a straw hat, a plaid shirt, gardening gloves and a pair of blue jeans. Put a handful of hay in the end of both sleeves, the end of both pant legs, in your gloves, coming out of your hat and poking out of your shoes. Let a single piece of hay hang out of your mouth and ta da! You're a scarecrow!
Basketballer: Get a pair of baggy, athletic shorts from Wal-Mart and an oversized t-shirt. Use fabric paint or a sharpie to write your number on the back of the shirt with your name above it. Put on tennis shoes and carry a basketball around all night. This costume is super easy and super cheap!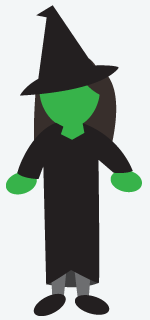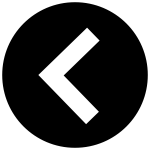 Witch
This is definitely one of the more clever and cheap costumes of the bunch. Paint your hands and face green. For the hat, go to Wal-Mart or the Dollar Store and pick up a child's witch hat. There usually come with a chin strap so even if they don't fit perfectly the strap will hold it on! And children's sizes are always cheaper. Then throw on a black pea coat buttoned all the way up and grab a broom from the utility closet to finish off this classic.
Pooh Bear: On a tight red shirt, use yellow fabric paint to write Pooh. Wear over a long sleeved yellow shirt and yellow leggings. On a yellow hat paint or draw 2 black dots for Pooh's eyes and a bigger black dot for his nose. Use some yellow card stock to hot glue onto the top of the hat as his ears. Oh, and don't forget your honey pot!
Book Worm: Blow up 6-8 lime green Dollar Store pool tubes and put them all on over a long sleeved brown shirt and brown leggings. Pull out your old graduation cap to wear and hot glue 2-3 children's books to the inner tubes.
The Oh-So Original Cat: I think this one is pretty self explanatory. Black pants, black shirt, a tail and ears from the children's Halloween section and last but not least, some whiskers drawn on with eyeliner.
Rosie the Riveter: This is another "just for the ladies" costume. You'll want to wear a navy blue or denim shirt with sleeves long enough to roll up to your elbows, and a red bandanna tied to cover your hair with the tie in front. Red lipstick is a must. And the most important accessory, your attitude. Show up to the party flexing your guns and not taking crap from any of the guys!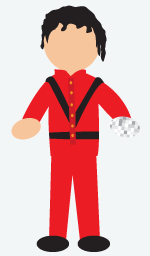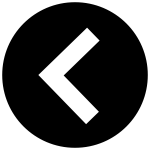 Michael Jackson
For the MJ look you will need red pants and a red shirt. It's a bonus if you can find a jumpsuit! Wear a black belt or use duck tape to create a black belt. Use duck tape to also create a  downward black V on your top. You'll also need some white dad socks and black dress shoes (try the thrift store if you don't have any). Depending on your hair situation you may or may not need a black, curly wig as well. This take on MJ is obviously his outfit from Thriller so make the costume even more memorable by busting out the Thriller routine all night. Others are guaranteed to join in!
Geisha: Borrow or buy a black silky robe. Paint your face white and outline your eyes with lots of black eyeliner. Carry around a hand held fan and umbrella and finally, YouTube "how to: make a sock bun."
Uncle Sam: This costume leaves a lot of wiggle room to make it your own. Basically, you'll need some red and white striped pants, a blue blazer to wear over a white button up, a fake white beard and a top hat in the patriotic color you prefer. Obviously most of us don't have these items on hand, so use duct tape, fabric paint and a lot of imagination to make this costume perfectly your own!
Ladybug: Wear a large red t-shirt over black leggings and a black long sleeved shirt. Cover the red t-shirt with black circles cut out from construction paper. For your antennas, hot glue two black pipe cleaners to a black headband. At the end of the pipe cleaners, glue 2 small Styrofoam balls colored red or black. Cut two half circles out of cardboard and paint them red. Use the remaining construction paper to glue a few black circles to the red cardboard (these are your wings). Hot glue the wings to the back of your shirt or dress and fly on over to your favorite Halloween event!
PB & J: This is another couples costume. One of you wears all purple and the other wears all light brown. Write Welch's and Jiff across your shirts in white paint. You'll be the yummiest couple around!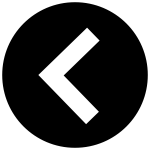 Frosted Mini Wheat
Use foam for this costume, cover it in brown felt, then use white spray paint to give it the "frosted" look. Cut out the eyes and grin with black felt and hot glue to the brown felt. Glue an empty milk carton to a ball cap with some really thick looking white pipe cleaner coming out of the spout to look like milk is pouring out of the milk carton.
Gnome: For this you need a big long sleeve shirt, a belt to tie around it, red pants, a red pointy hat and a BEARD! You might already own some of this stuff, but for the things you don't have take a trip to the dollar store!
Pinata: Get color streamers from a party or craft store, an old shirt and an old pair of pants/shorts/skirt/bottoms from a thrift store. Then cut the streamers and tape them to your clothes- you're good to go.
Parrot: Go to the craft store and get multi colored feather boas and bags of individual feathers. Glue them to a colored dress, skirt and shirt, shorts and shirt, whatever clothing you would like!
Pikachu: Get a one-piece yellow swimsuit or a yellow shirt, black shorts, and a yellow headband from a thrift or dollar store. Draw brown stripes on the yellow top. Add some yellow shoes and red blush. Pikachu!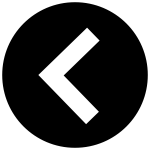 Gumball Machine
Get a bag of multi-colored round balloons from the dollar store. Blow them all up and tie off the ends. Fill a large clear trash bag with the balloons. Make openings for your arms and legs, step in and you're ready to go.
Hoarder: For this you want the illusion of the costume to be hoarder standing in a pile of junk. Get a long skirt and get a bunch of junk to cover it with (McDonald's wrappers, useless knick knacks, cockroaches, etc.) For makeup, just mess everything up! Find a sweater at a cheap price, to make an almost stereotype grandma/grandpa.
Street Fighter: Things you need: wig, hair buns (scouring pads with the hair wrapped around them), satin fabric to wrap around like a dress, white boots (sale rack rain boots), wrist spikes – foam and electrical tape, tights. All of this can be found with some trips to the thrift/dollar/craft store.
Hungry Hungry Hippo: For the clothes, just wear whatever color you want to be (pink, green, yellow, blue, etc.) To make the head of the hippo get a piece of cardboard: cut up the board until we made it look like a mailbox. Use superglue, regular paper for the eyes and teeth, and small wooden sticks for the eyebrows. Take a strip of poster board to a headband size to your liking and super glue. This is the band that is going to keep the rest of the board up. Take the poster board and fold it over the headband, superglue the sides and cut the excess part off the front. You need to super glue a separate piece for the back and front (face). For the mouth part, you need to fold it to a table shape, superglue the front of the mouth, and connect to the rest of the head. By now, it should look like a mailbox. Add eyes, eyebrows, teeth and ears.
The Nerd You Cheat Off Of In Class: Take your white oxford and high wasted jeans. Tuck your oxford into your jeans. If you are a girl, put your hair in pigtails. Take a piece of tape and wrap it around the brim of a pair of black glasses. Pack your backpack with your textbooks, pulling the straps as tight as possible until your backpack is securely on your back. Put a couple of pens in your pocket. Make sure your white ankle socks are showing! Also, know that pi equals 3.14159265. Don't be surprised if someone asks to copy your calculus notes!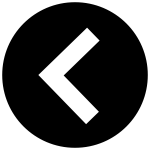 Rainbow
For this you need a white shirt, white pants, and paint in all the colors of the rainbow. Paint your shirt and pants in the order of colors on the rainbow. In case you forgot, it's ROY G. BIV!
Boxer: For girls- wear spandex shorts, a sports bra, tennis shoes and a robe. For guys- wear gym shorts, tennis shoes and a robe. Be sure to wrap your hands in tape or wear boxing gloves if you have them.
iPhone: Get two pieces of foam board (gray and black). Print the icons large and paste them on. Use foil for the apple on the back and silver duct tape for the outside rim. Use regular duct tape to keep the two pieces together and as shoulder straps.
Bag of Jelly Beans: After buying plenty of bright colored balloons, pin the ends of them to any clothing of your choice. Follow by wrapping the balloons lightly in plastic wrap to give the effect of a bag. You can leave the coal flavor out of this bag of jellybeans!
Road: Put on all black pants and a black long sleeved shirt. Use yellow tape for the road lines going down your body. On both sides of the "road" glue or tape small cars driving up and down. Make sure it's not rush hour or you might be late to the party!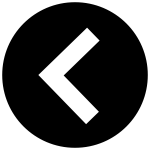 Magic 8 Ball
Wear all black, grab 2 pillows, and duct tape them around your body (under your black shirt). Draw the number 8 on a piece of printer paper and cut it out into a circle. Tape the piece of paper to your stomach. If people ask to give you a shake, you can just answer them with: "My reply is no."
Pink Floyd: Attention all last minute costume makers! This costume is for you! For something easy and humorous, wear a simple full pink outfit and add a simple "Floyd" name-tag.
Artsy Fartsy: Grab some old white clothes and splatter paint across them. Find a piece of cardboard and cut it into the shape of a paint palette. Find a paint brush, and your costume is ready to go.
Rain Cloud: You won't be raining on anyone's parade with this costume! The key ingredient is lots and lots of cotton balls. Find old clothes that you don't wear anymore and glue cotton balls to your whole body, or at least whole upper body. Don't forget the squirt gun, and add lightning bolts to the cloud as an extra touch.
Traditional Politician: Basically all you need is a black suit, white button up and red, white or blue tie. Where this costume really thrives is in the hair, teeth and attitude. Gel your hair into the traditional politician comb over, make sure your teeth are EXTREMELY white and finally, walk around all night shaking the hands of everyone at the party while giving them your winning "I'm your man/woman" smile.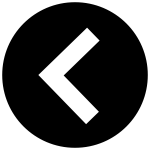 Pirate
Arrgh matey! Take some white pants and use black electric tape to make them striped. Then grab a large white dress shirt and add a black vest. Use a piece of red ribbon to tie around your waist as a belt. Don't forget your eye patch, sword, and pirate hat!
Aquarium: This is a classic! Take a cardboard box and cut out one side, looking kind of like a TV. Cover that open side with blue plastic wrap and tape fake fish or aquatic stickers all over. Don't forget Nemo and the gang!
Ninja: Easy: Wear all black and a black face mask.
Rubik's Cube: Find a square box and cut 3 holes in it for your head and arms. Paint the box black. Cut out 9 squares of construction paper colored red, yellow, green, blue, white, and orange. Glue or tape the 9 squares onto the box. Poke your head and arms through the holes. Now you are a walking, talking, partying Rubik's cube!
Leaf Blower: Okay, you're that dude that just likes to party, no costume necessary. Well you can't be a walking party foul on Halloween, so just throw on a baseball cap. Cut yourself a piece of yarn about 3 to 4 inches long. Find a leaf or two outside. Tape one side of the yarn to the leaf and the other to the bill of your hat. Let it dangle all night long. When people ask you what you are for Halloween you can tell them that you are a leaf blower, then blow the leaf that is dangling in your face.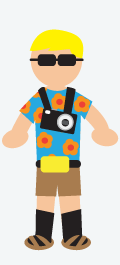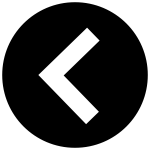 The Typical Tourist
It is easy to spot a tourist on vacation. The classic tourist finds themselves in a Hawaiian shirt (even if they are not in Hawaii), khaki or cargo shorts, sunglasses, and the most essential fanny pack. Goodwill is a savior again! Head over to your local Goodwill and look for the most gaudy Hawaiian shirt you can find, the fanny pack that lets you pack the most, and the biggest most retro pair of glasses on the shelf. Grab your dad's high dress socks and your favorite pair of sandals! Don't forget your camera!! As a tourist you will definitely be snapping pics at your Halloween party!
Bat: I'll admit, I thought this one was going to be hard to put together, but it's fairly simple. For your outfit just wear all black. Make sure to wear something with a hood so you can glue or pin black card stock to the top in the shape of pointy bat ears. For the wings, cut 2 sections out of an old black umbrella (make sure they're big enough to stretch your arm length). Hot glue or pin the sections to each arm to make them look like they're attached like bat wings would be!
Risky Business: Many people are familiar with the movie scene of Tom Cruise sliding across the family room floor in an oxford, underwear, and calf socks. This scene was featured in the movie Risky Business. The scene has become pretty popular, but the movie is not as noted. Anyways, take a trip to the nearest Goodwill or Wal-Mart. Buy a cheap oxford button down shirt (white), a pair of tighty-whities, and some calf socks. Grab your favorite pair of sunglasses. You will be the life of the party! I'm sure by the end of the night you will be sliding across the living room floor. That's risky business.
Toga! Toga!: Simple: bed sheet. Throw on your bra and undies, ladies. Twist the sheet up to make a toga that fits your preference! If people say "oh, real creative, a Greek god/goddess" you can explain to them that you just left the Animal House toga party.
Cast Away: Take a trip to a craft or Halloween store to get a long beard and wig combo. Then cut up a bed sheet and wear it for your bottoms. For extra credit, get Fedex box and a Wilson soccer ball to complete the look.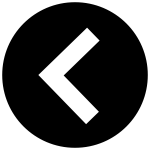 Smurf
For this costume you will need white pants, blue body paint, and a Smurf hat. You can purchase the hat for about $13 at several places online. Paint your face and hands blue, put on your clothes, and add the hat. You are now officially a Smurf! Watch out for people dressed as Gargamel.
Redneck: Find a trucker hat, mullet wig, fake teeth, old jeans, a white tank top, and a plaid shirt to make this costume a success. Cut your old jeans into some short "jorts" (denim jean shorts)and cut the sleeves off your plaid shirt. Add the wig, hat, and teeth to finish off the look.
Hippie: This look can be made a million different ways. Wear a very bright and very flowery outfit. Add a cool headband, some rosy glasses, and a peaceful attitude. Bring your hula hoop if you want to knock over drinks all night long.
Load of Laundry: Take a tall laundry basket and cut a hole in the bottom that you can fit your body through. Tie two pieces of string to the top of the basket to hold it up. Fill the basket with laundry. Do not insert detergent.
Magician: Show people how magical you can be! Wear black pants, a white dress shirt, white gloves, a black top hat, and of course, a black cape. For a little more, add an old-timers mustache and a magic wand. Please don't bring a live rabbit to the party; go the stuffed route. Say Abra Cadabra you are ready!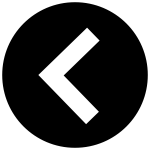 Robot
You will need 2 large cardboard boxes, 1 small cardboard box, aluminum foil, and some flexible duct vent material. Cut hole in the boxes for your arms and legs; add another box to your face (with a big hole cut out). Cover all the boxes with aluminum foil. Use duct venting for your arms and legs, making sure they are properly connected to the boxes.
Secret Service Agent: You will need a black suit, matrix-style sunglasses, and ear-bud headphones (along with a nice haircut). This can be used for an FBI agent costume, CIA agent costume, etc. You're under arrest!
Replacement Referee: Find a referee shirt, create one by applying black stripes to a white shirt, or vice-versa. Make sure you have a whistle around your neck. Final touch: paint your face like a clown. Touchdown!
Hospital Patient: This costume requires fake blood, a hospital gown, and band-aids for added effect. Put some band-aids on your face with fake blood dripping out of them. If you can snag an IV stand, you're straight ballin'.
Marathon Runner: Put on your running gear, gloves and a toboggan for this costume! Pin a placard with a number to the front of your shirt and run like the wind!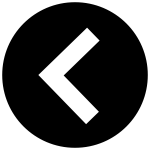 Mime
Being a mime requires a night of no speaking, so mentally prepare yourself prior to going out in this costume! You will need a black and white striped shirt, black pants, black suspenders, a black beret (or cap of some kind), and some black and white face paint. The key to this look is in the face paint. Paint your whole face white with black lips and add in some decoration, like diamonds or tears, to your eyes.
Vampire: Wear a black suit and a cape, if possible. If you already have those, all you need is fake blood and plastic vampire teeth. Make the fake blood appear to drip down your face from the mouth. Add white face paint and black around the eyes to look indistinguishable. You could always go the Twilight route and throw a pound of glitter on your face.
Toothpaste Bottle: You will need bed sheets, a small white lampshade, and artistic skills. Cover your body with bed sheets just enough so that you can walk. Then, put pins in it so you'll know where to draw the logo. Choose a simple toothpaste brand logo and draw it in the correct spot. Add the lampshade on to your head.
Tic-Tac-Toe Board: For this, you should use a large whiteboard and some dry erase markers. Put a string around the whiteboard so that it can hang around your neck (put something soft on top for your neck). Use white paint everywhere outside of the white board. Draw the game, and people will likely want to play your costume.
Sheep: This costume will take a ton of cotton balls. Find a long-sleeve shirt that you don't care about and put glue all over it, covering every inch with cotton balls. Do the same for your pants and shoes. Add white face paint if needed. Watch out for werewolves.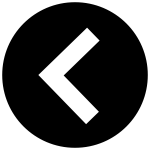 Prisoner
For this costume you will need a white long sleeve shirt and white pants. Use a permanent marker to draw horizontal black stripes across the entire outfit. Don't forget to leave white space on the upper left chest to write in your inmate number. Finish this costume with a pair of handcuffs or a ball and chain!
Doctor: You will need scrubs, a white coat, and a stethoscope. Add bloody gloves to become a surgeon. Keep a small notepad in your back pocket so you can write people prescriptions. Let me check your vitals!
Moneybag: You will need an extra large potato sack, white paint, a black permanent marker, a small piece of string, and fake cash. Paint the potato sack white, and after it dries, put a big money sign right in the middle. Cut a hole in the top of the bag for your face, and cut leg holes at the bottom. Then, tie off the bag above the face and add loads of fake cash.
Mushroom: Use a bed sheet (with paint of your choice) and a lampshade. Put an old pillow over the lampshade and cover all of it with any extra bed sheet material. Use a pin to keep it all in place and paint everything (try to use different colors for the top and bottom of the mushroom. Paint some circles with different colors everywhere. Try to hang out with people dressed like Mario and Luigi.
Spider: You will need a black shirt, black pants, some pool noodles, and black and red face paint and duct tape. Cut the noodles in half and duct tape them to your shirt and pants. Paint your face and hands black. Lastly, add a red hourglass shape in the back to become a black widow.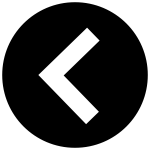 Alice In Wonderland
Take a trip to a dollar store/thrift store/Halloween store and get a blonde wig, an old blue dress and a white apron to wear around the dress.
Construction Worker: You will need a hard-hat, jeans, sunglasses, and boots. Avoid shaving for a few days. Bring a utility belt, if you have one, with a hammer and measuring tape. Come up with a few cat calls to say to female passer byes.
A Member of the Opposite Sex: This is pretty self explanatory, but if you're a guy, choose a nice dress and let a girlfriend put makeup on you. If you're a girl, wear jeans and a t-shirt, and draw on a fake mustache.
Doritos Taco: This costume is a great arts and crafts project! You will need a lot of colorful foam (found at most arts and crafts stores) and a hot glue gun. Start by cutting out a large red foam circle. Then, cut strips of different colored foam and glue them on top of the circle. When you are done gluing the foam strips, cut arm holes on each side of the circle. Place your arm through the holes and wrap yourself up like a taco!
Kissing Booth: Cut a whole in a cardboard box and decorate the outside with hearts and lips. Cut a hole on one side to make room for your face. Take a sharpie and write "Kissing Booth" above this hole. Place the box on your head and make everyone kiss you!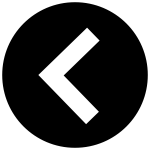 Katy Perry
Get a fun colored wig (blue, pink, purple, etc) from the super store. Then, there are tons of ways to do the outfit: polka-dotted dresses, lace trim bras, sequined high-waisted shorts, ruffle trim vintage dresses, or those form fitting satin dresses with bows. You can get these from the thrift store, you or might already own some of it!
Cactus: Before you skip over this one, don't worry, we're not going to make you glue real pointy needles to your body. All you'll need is a forest green sweatshirt and sweatpants and some Popsicle sticks or toothpicks. Glue about 20 sets of 3 sticks or toothpicks together at the base all going different directions. Stick the sets of 3 all over yourself and finally, stand in the customary cactus position (until your arms get too tired, of course.)
Post-It Note: Paint a large piece of yellow cardboard and hang it around your neck. Carry a marker and have people write on your costume. Talk about an easy way to score some phone numbers!
Wal-Mart Greeter: This is an easy look to pull off. Wear jeans and a white shirt to start. Add a blue vest with a name tag. Lastly, hand out stickers and say hello to everyone you see!
Burrito: Wrap yourself in a small comforter and then wrap the comforter in aluminum foil. Presto! You're a burrito! For added effect, carry packets of hot sauce to hand out to strangers.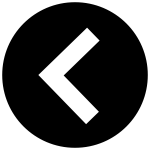 Dora The Explorer
Go to the thrift store and get a pink shirt and orange shorts. Visit the super store and get a short black wig. Last but not least, wear your backpack.
Subway Sandwich Artist: This costume will need a dark green polo, khakis, and a dark green visor. Also, throw on a name tag and grab plenty of plastic gloves.
80's Hair Band Rocker: You will need tight pants and a raggedy t-shirt for this look. Wear your hair BIG and loud and play the air guitar all night. If you want to take it to the next level, add some face makeup.
Black Swan: Go to a craft, thrift or Halloween store to get all the supplies for this one. You need a black tutu, knitted gloves, and a crown. Take some feathers and glue them around the neck of a black tube top and then transform into the Black Swan.
Ms. Frizzle from The Magic School Bus: Go to the dollar store and get math/school stickers and other related items. Stick and glue them all over a purple dress you can pick up from a thrift store and you're good to go!
S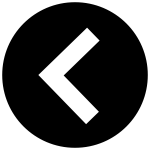 nooki
All you truly need is a comb and a full bottle of hairspray! Ladies, grab your shortest, tightest dress. Make sure your push up bra is ready to go! Cover yourself in pounds of bronzer. Poof your hair! Tease, tease, tease your hair! Lots of hairspray! Lots of dark makeup! Throw on your favorite pair of slippers and make a margarita to go. Now you're ready to fist pump all night long!
Ursula: Hairspray up your hair wild and crazy, spray over with silver spray. Put grey face makeup on, apply bright red lipstick, purple eye shadow and the signature black mole. Put on all black clothes and you're ready to go.
Cupcake: Make a high wasted aluminum foil skirt, and then hot glue painted cotton balls on to a long sleeve shirt (whatever you want the icing to be). Paint some popsickle sticks and put them on the shirt as sprinkles.
Wonder Woman: Get a red shirt (tube top, halter, cami, etc.) and blue bottoms (shorts, skirt, leggings, pants, etc.) from the thrift store. Also try and find an old pair of knee high boots. Then duct tape them red and white.
Ke$ha: Everything you need for this can be found at a thrift store or dollar store. Wear jean shorts and "stockings ripped all up the sides" with a black top. Then, wear grey heeled boots. Wear a single feather and chain earring. For the makeup rock some glittery false eyelashes, black and silver glittery smokey eye, and then draw a star on your left and cover it in glitter. Tease your hair a bit and spray it with glitter. The final touch: an empty bottle of Jack Daniels whiskey.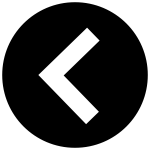 Toddlers in Tiaras
Wear a big fluffy tutu or a poofy dress, ruffle socks and white shoes. Get a crown, a sash, and do your hair really big. Walk around with a pacifier for a final touch.
Lady Gaga: Take a trip to the super store and get a long blonde wig. Find yourself a purple leotard and put it over black liquid snake skin leggings and wear some oversized sunglasses. Throw on a cropped black biker jacket so you don't completely freeze to death!
Miss America: There are a lot of ways to wear this look. Grab your old prom dress; add a sash and a tiara! Smile until your face hurts. Practice making left turns before the big party.
Grapes: Get two bags of light and dark metallic purple balloons and blow them up. Tie them in rows to tie around your body. Wear a purple shirt and black/purple pants. Tip: Keep the grapes small – you'll find it easier to move and groove.
Candy Corn: Find a cheap white shirt and orange shirt at a thrift store. Cut the top off the orange shirt and sew it or fuse it onto the white one. Wear black leggings or pants. Then get yellow fabric and wrap it around you to make a skirt. For the hat, find a cheap witches hat and glue some yellow, orange and white felt around it. Maybe add some silly Halloween tube socks.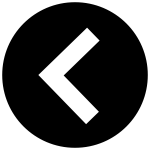 80's Aerobic Girl
This one is for the ladies. Wear a colorful leotard with nude tights and legwarmers. Add a belt of any variety and a sweat band for your head. Put your hair into a high ponytail and you are ready to go!
Go-Go Dancer: This is a simple look that is sure to turn heads. Wear the brightest, shortest dress you own and add some very tall white boots. Add a white headband and some large white sunglasses. Now you are ready to dance the night away. Waa waa wee waa!
Candy Cane: Yes, Halloween is at the end of October, but you won't be penalized for wearing white after Labor Day! Simply take your white clothing and apply red tape around each leg, your body, and arms to look like a candy cane. Add green also if you would like for a little bit of holiday flavor! You can leave the pine needles from the Christmas tree behind!
Katniss Everdeen: This one is pretty simple. All you need to do with your hair is french braid it. For the clothes: go to the thrift store and find either a black jacket or a hunter green military type jacket. Also search for some combat boots. For pants just wear black jeans/leggings tucked into the boots. Last but not least, the weapon. Go to a superstore or even a dollar store and get a cheap "toy" bow and arrow and you're set.
Soda Cans: You can do this alone, or with friends. Pick your flavor, buy the fabric color you need at a craft store, paint the logo with fabric paint or print it off and glue, then wrap your body!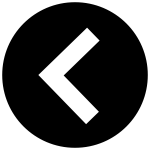 Hula Girl
This is a super easy look for Halloween! Wear a grass skirt (which you can make with green ribbon if you can't find one) and a bikini top. Complete this look with a flower in your hair and a lei around your neck.
Peter Pan: Super easy to make: Go to the thrift store and get a g shirt, green pants or green tights. Then take a trip to the craft store and get a piece of rope for a belt and fake leaves. Glue the leaves all over your clothes and you're set! To add to the costume, try and find a fake sword to carry around with you.
Beaker Costume: Search the thrift store for a lab coat (or a long white jacket) and some blue flannel pants. Get a bright orange wig from the super store and you're set.
Grinch: Dress up as Santa Claus (I'm sure you can find the things you need for this at the thrift store or dollar store) and paint yourself green. 🙂
Peep Show: All you need for this look is a trench coat. Enough said.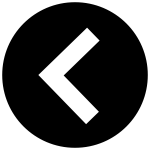 Jessica Rabbit
You need a sultry attitude with this costume! Wear a long red dress, long blue gloves, and a pair of red heels. Paint your hair red, and use silver and blue eye makeup. This costume is sure to make any cartoon rabbits go nuts!
German Bier Girl: This costume is a very easy one! You will need a short skirt, a low cut white tee, and a thick strapped black tank top. Wear the tank top over the white shirt and pull it down below your chest. Finish this look with pigtail braids and a ribbon!
Poison Ivy: For this costume you will need a green tank top, short green shorts, green stockings, green gloves, red paint for your hair, and some fake ivy from the arts supplies store. Pick the leaves off of the fake ivy and glue them all over the tank top and shorts. Then, paint your hair red, and you are good to go!
Hermione Granger: This costume will need a white dress shirt, a black skirt, a gray v-neck sweater, and a red and yellow striped tie. For extra effect, carry a magic wand and cast spells on people. Expecto Patronum!
Hooters Girl: For this look you will need orange hot shorts, a tight white tank top, white socks, and white shoes. Walk up to strangers and touch them on the shoulder or on the arm before you strike up a conversation.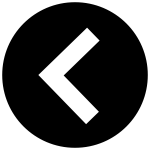 The Typical Ghost
The most simple and unoriginal idea out there, but nowadays you will rarely see someone dress up as a ghost. Simple. Grab a bed sheet and cut eye holes in it. Run around like a fool and people will have no problem figuring out what you decided to be for Halloween.
Angel: The only difficult part here are the angel wings. Bend a wire hanger into a "U" shape for each wing. Use construction paper, cardboard, or plastic wrap to create some webbing for between the curved wire. Glue feathers or cotton balls to your webbing material. You can attach your angel wings to whatever getup you're wearing. Most ladies go the risque route and wear as little as possible. At least try to have something stable to mold your wings onto.
Buzz Lightyear: Make the base of the upper body with a trash can. On top of the trash you can sculpt the armor with cardboard and duct tape. Then make the large red button on the armor from a red plastic cup. The purple strips on the lower part of the upper body can be made from foam and attached with duct tape.
Harlem Globetrotters: You can do this alone, or in a group. You will need: red shorts, tall white socks, blue t-shirt, wrist and head band. All of these can be found at a thrift or dollar store. Cut your shirt to make it look more like a jersey. Print out the logo and tape it to your shirt.
M&M's: You can do this by yourself or as a group. Dress in the color of the M&M you want to be (shirt and pants), cut a stiff piece of cardboard into two large circles, put white M&M letters on the front, and attached it with glue or tape.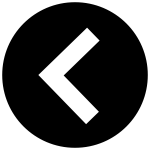 Homer Simpson
Wear an oversized white collared shirt, long sleeved yellow turtleneck shirt, and some funky blue pants (search the thrift store/dollar store). Wear old black sneakers for shoes. Then paint your face yellow as well as all other exposed body parts.
Chuckie from Rugrats: Go to the thrift store and get a plain baby blue shirt, plain green shorts, yellow socks and a red shirt (if you want to really be Chuckie, find a yellow sticky felt sheet and a red sticky felt sheet to make the Saturn logo for the blue shirt- simply peel and stick on shirt). Wear the red shirt under the baby blue to cuff the sleeves and have the red show like Chuckie does. Then get a cheap pair of sunglasses from the dollar store that you can pop the lenses out of. Spray paint them purple for the extra touch.
"The Mask": Get a white Ghoul 's mask from a Halloween store, cut the mouth part out so your lips could be exposed, and then paint the mask green. Then take a trip to the thrift store and get a white dress shirt with a spiffy tie, a small fedora and you're good!
Perry the Platypus: Go to the thrift store for these if you don't own any of it: a blue shirt and pants and a brown fedora. Then take a trip to the craft store and find an orange beak with a string or items to make your own.
Cap'n Crunch: Visit a thrift store and find a navy blazer, blue pants and black shoes. Make a mustache out of cotton balls and do your best to find a pirate hat. Carry around Cap'n Crunch cereal boxes the extra touch.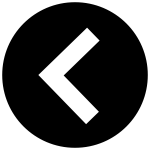 Quail Man
Throw on a pair of khaki shorts. Put on a green t-shirt. Grab a pair of tighty whities and put them on over your shorts and tuck your green shirt into the underwear. With red tape, tape the letter Q to your shirt. Take a red bath towel and tie it around your neck to make a cape. To add the perfect finishing touch, take a brown belt and fasten it around your forehead. Perfect!
Teen Wolf: Get a white T-shirt and boxer shorts and dye them yellow. Cut the sleeves of the T- shirt and use them for the head and wrist bands. Get some fake fur and glue it to sleeves along a long sleeve shirt and pants/leggings. Wear high socks and basketball shoes. Get a long hair wig and paint your face brown. Carry around a basketball for a nice touch.
Beetlejuice: Find an old black suit from a thrift store and paint white stripes down it. Get a gray granny wig and paint your face white. Then put black around your eyes and wear red lipstick.
Captain Hook: Get the red coat, black pants, and a standard white button-down at a thrift store. Use a coat hanger wrapped in tin foil for the hook. Wear regular black dress shoes with white socks.
Harry Potter: Go to the thrift store and find a white button-down shirt and a black or gray vest to wear over it. Wear a pair of black slacks. Black dress shoes will work for your feet. Any thin stick can be made into a wand. Finding a pair of round glasses at a thrift store is pretty easy. And don't forget to draw on the scar.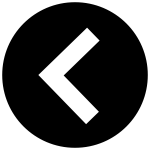 Robin
First things first, you need an eye mask- you can get this at a craft store. Wear a long sleeve green shirt, with a red t-shirt over it. Wear red underwear over black pants/leggings or spray paint jeans green. Get black felt (from the craft store), cut out a big R and glue it on your shirt.
Arthur: Go to a thrift store and find a mustard yellow sweater. Wear dark jeans and glasses. Then get some tan and pink construction paper to make the ears. Find a cheap headband and glue the ears to the headband.
Doc from Back to the Future: Go to a thrift store and find a painter's outfit, or something similar. Get a short white wig and mess it up. Wear a tool belt with a remote control in it.
Charlie Sheen: This was supposedly the most popular Halloween costume last year and an easy one to make. All you need is a bowling shirt, a cigar, sunglasses, and an bad attitude. Spike your hair, grab a drink, and talk about how much of a "winner" you are.
White Goodman from Dodgeball: Take a trip to the thrift store and get: cycling shorts, a purple gym t-shirt, and white football socks. Add wristbands, a 70's wig and shred an old black t shirt to create a head band. Print the globo gym logo and put it on your shirt. Draw yourself a handle bar mustache and you're good to go.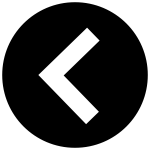 Woody from Toy Story
You will need: jeans, cowboy boots, yellow button up, red handkerchief to wear around your neck, cowboy hat and a brown vest (which you can find at a thrift store).
Popeye: Find a dark blue polo shirt, lighter blue pants, a pipe and a sailor hat. The best place to look is a thrift store. Cut the collar out of the shirt and then just cut and glue gun red felt to the shirt to form the sailor collar. Wear a blue undershirt and brown/tan boots. Use a black marker to draw an anchor tattoo on your arm.
Kenny Powers: First, you must have the egotistical, screw it attitude to pull this off! Take a yellow shirt and paint a green "Charros" on the front with a baseball swoosh underneath. Then, paint a green C on a yellow ball cap. Add some baseball pants. Make sure to have the curly mullet and a goatee on your face. For the finishing touch, tie an American flag around your shoulders and announce to everyone that you are the best there is!
Alan from The Hangover: Boys, let your facial hair grow out (real hard right?). Throw on a pair of khaki pants and a t-shirt. Go to the local Goodwill store, find a baby doll, and an over the shoulder baby carrier. Grab some retro glasses, and you've prepped yourself ready for a pretty bad hang over!
Old Spice Spokesman: Guys, this is a no brainer- seriously! Throw on your skivvies. Grab your bath towel and wrap it around your waist (just like you got out of the shower). Carry around your bottle of Old Spice body wash. Make sure you flex when you see the ladies!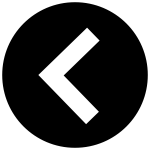 Charlie Brown
Everyone can recognize Charlie Brown from a mile away! This is perfect for anyone who needs a quick and easy idea! Find or buy any solid yellow t-shirt. Use electrical tape to put zig-zags on the front off the shirt. Throw on a classic pair of black shorts or pants. You will be making the Peanuts proud!
Richard Simmons: You need to be loud, proud, and ready to work it for this costume. Wear red and white striped shorts (the shorter the better) and a loose fitting red tank. Then, all you need is the afro and the attitude!
Mr. Rodgers: It takes a real man to pull off this costume. You will need a dress shirt, a tie, a long sleeved zip-up cardigan, blue slacks, and tennis shoes. To complete this costume, get a hand puppet and try be the nicest person at the party.
Party Boy: This is one of the simplest and yet most remembered costumes people will see. You need a bow tie, a man's thong, a trench coat, and a boombox. It is simple. Walk around and when you feel like it, turn the music up, open the coat, and dance around!
Pizza Delivery Guy: This costume can be made in a variety of ways. You need a polo shirt, black pants, and a ball cap. Write PIZZA on your shirt with a permanent marker and carry around a pizza box. This one is sure to excite anyone dressed like a ninja turtle!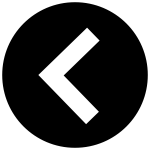 The Joker
Head over to Goodwill for this costume. Find an old suit and paint it purple. Grab an orange dress shirt, some white gloves, and use a teal ribbon as your tie on your suit. Paint your face white with big red lips, then paint your hair and eyebrows green.
MMA Fighter: This is a very simple costume. Wear a pair of gym shorts with no shirt. Add a pair of gloves with the fingertips cut off. Act like you are ready to wrestle anyone and everyone to the ground at a moments notice. Go the Fight Club route and have a friend hit you in the face to have an authentic black eye. You could just use makeup if a punch to the face doesn't seem enticing.
Jedi: Wear a white cotton robe, brown pants, and brown boots. Add a brown leather belt and a light saber to finish this look off! Don't go too overboard with Jedi mind tricks. Failing to move objects with your mind will not impress the opposite sex.
Slash from Guns & Roses: Some black leather pants, a rocker tee, a wig, and a top hat is all you need to make this look. Also, make sure to wear some big aviator sunglasses and rock out all night! Cigarette in mouth not required.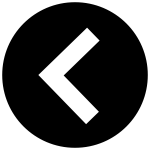 Tin Man
This costume is sure to please and easy to make! Take an old pair of jeans and paint them silver. Then paint your body and face silver. Throw a silver funnel upside down on your head, and you're done!
Steve Irwin: The Crocodile Hunter: The key to this look is a lot of khaki. Throw on a khaki shirt and shorts and you are good to go. Just use a lot of words like "Crikey!" and "That's a big croc! If you want to go the morbid route, glue a sting ray tail on the front and back of your shirt.
Flava Flav: You will need a large clock and a Viking helmet. Buy all the fake jewelry you can find. Fold some tin foil over your teeth to make a "grill". We recommend trying to be a little more respectful to women.
Cow: This one is always a hit at parties, and you'll definitely earn some laughs. Wear all white and cut different shapes out of black fabric or construction paper to stick all over yourself. Paint or draw a large pink circle towards the bottom of your shirt. Attach 4 pink, not blown up balloons to the circle to look like utters.
Stewie Griffin: Wear a yellow shirt with red overalls. Shave your head and draw several lines on it to look like Stewie. Pick a random stranger at the party and become their arch nemesis. Victory is mine!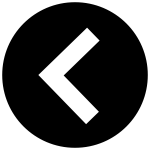 Jolly Green Giant
You will need a long piece of fake ivy for this look, which you can purchase at most arts and crafts stores. Make a toga-like wrap for yourself from a green bed sheet. Take the leaves from the ivy and glue them all over the wrap. Then, paint yourself green and you're ready to go.
Hillbilly Zombie: If you are a hunter, this is a great look for you! Start by putting on camouflage overalls over a gray hoodie. Next, paint your face like a zombie. Use white paint on your entire face and use black to make your eyes appear sunken in. Finish off this look by using red paint to make the blood dripping from your mouth.
Shrek: Go to Goodwill and find some Shrek looking clothes: white shirt, brown/leather vest. Last but not least, paint yourself green.
Glow Stick Man: For this look you need to dress completely in black, including black gloves and shoes. Attach glow sticks all over your body, and you are good to go! Try to use as many glow sticks as you can in order to be the center of attention in a dark room.
The Dude: There is a certain attitude that must accompany this costume. You will need a pair of plaid shorts, a white tee, a bathrobe, sunglasses, and sandals. Wear a long haired wig and give yourself a long beard. Drink white Russians all night and have that bum mentality!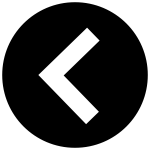 Where's Waldo?
Easy, classic costume. Take a long-sleeved white tee and paint horizontal red stripes on it. Find a red hat with a ball on top and paint everything but the ball and the edges white. Add a pair of jeans and some Harry Potter-like glasses.
Justin Bieber: The most important thing about this costume is the hair. Style your hair in the side swipe way that he is iconic for. Wear a hoodie, big sunglasses, a tee-shirt, and jeans. Break out into random dance throughout the night!
Dexter: This is a killer Halloween costume…literally! You will need an Army green shirt, dark cargo pants, black gloves, a black rubber apron, and a knife. Complete this look with a happy, innocent looking smile!
Mad Hatter from Alice in Wonderland: For this costume you will need to find an over sized top hat and paint it as you see fit. Paint your face white, your eyebrows red, and wear a red wig. Next, grab a very bright and loud suit from Goodwill, or just paint a suit. Use lots of plaid where you can!
Festival Wookee: To make this costume totally believable, stop showering now. You need to be smelly and gross. Toss on your best hippie outfit and make sure your hair is not brushed. To complete this look, lose your job and ask every stranger you see if they can spare a beer.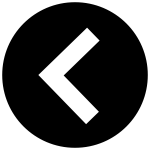 Oscar The Grouch
This costume requires green pants, a green shirt, green paint, suspenders, and a metal trash can. Put on the green clothes and paint any part of your body that isn't covered green. Next cut the bottom out of the metal trash can so that you can step into it. Use the suspenders to hold the trash can up.
Hobo with a Shotgun: Grab an over-sized flannel jacket, your dingiest t-shirt, and a pair of torn up jeans. Wear a hat and old leather boots. Grow out your facial hair as long as you can and don't trim it at all. Grab a fake shotgun and start fighting for the homeless!
Machete: Wear a pair of tight jeans or leather pants. Find a brown vest that you can attach fake knives to. Slick back your hair and put on a fake mustachio. Carry the largest plastic machete you can find and become a Federale!
Chicken and Waffles: This would be a duo costume. For the chicken get a bunch of brown feather boas and hot glue them to large brown sweatshirt. Wear orange tights for the legs and yellow cleaning gloves for the feet. For the waffles cut a piece of egg-crate into circles and spray paint it a tan waffle color. Glue pieces of yellow felt for the butter and cut out a triangular waffle piece to make a hat. Walk around with a bottle of syrup for a nice touch.
Four of a Kind: Anyone trying to gamble? Find two large pieces of cardboard and get creative by painting your choice of playing card on each piece. Punch holes in the tops of the pieces of cardboard. String some yarn through the holes, and let the cardboard hang over your shoulders on the front and back of you. You might just hit the jackpot!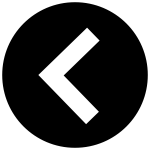 Thing 1, Thing 2
This is another duo costume. Get Einstein wigs and spray them with blue hair spray. Find matching red skirts and tank tops. Use white felt and a permanent marker to create the Thing 1 and Thing 2 circles and then you can either hot glue them to the tank tops or put ribbon on them and wear them around your neck. Add red shoes, fishnets, red gloves and a funky pair of sunglasses to complete the look.
Adam and Eve: Once again, a couple's costume. Go to the craft store and get vines, a snake and an apple. Wear brown clothing (top, bottoms, fabric, etc.). Wrap the vines around yourselves and walk around with the apple and snake all night.
The Incredibles: Visit the thrift store and get a regular red long sleeve shirt, black shorts or pants, and a pair of black boots. Get some black felt from the craft store. Make the Incredibles logo out of the felt (or print it off) and hot glue it to the shirt. Cut eye holes out of the remaining black felt and attach a string to it with glue make it stay around your head.
Four Seasons: Another cool idea to do as a group- Fall: A hunter green shirt, maroon shorts, brown leggings/tights. Then glue some dollar tree leaves on yourself! Winter: Wrap a white tree skirt around a white dress, spray paint some boots silver, and glue/tape tinsel on the tree skirt. Maybe get yourself a green small plain wreath from the dollar store and wear it around your neck. Spring- Pink leggings, spring dress and some vine flowers from the dollar store. Summer: Get a yellow visor from the dollar store. Wear yellow leggings and yellow shorts. Paint a sun on a big white shirt and your set!
Play-Doh: You can do this alone or as a group- Pick what color you want and get a shirt in that color. Get a laundry basket and cut the bottom out to use as the structure. Wrap the baskets with yellow fabric and use ribbons for straps that match the colors of your top. For the Play-Doh logo print an image off the internet and glue it to the fabric.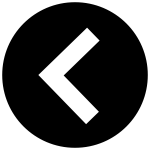 Zorro
Wear all black for this one. Get an eye mask and a wide rim black hat (craft or costume store). Carry around a fake sword for the extra effect.