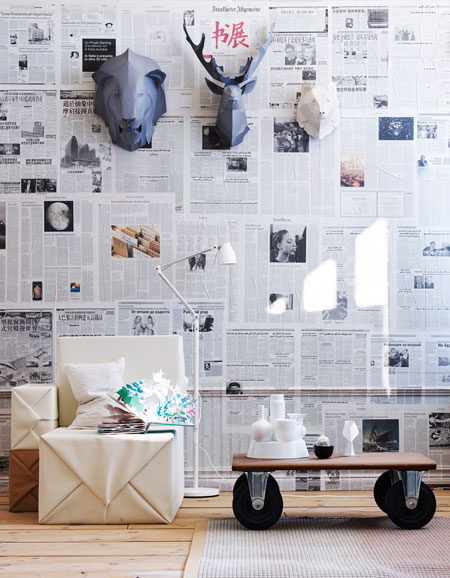 Not sure what to do with the textbooks you're now finished with? Well, you can either sell them to eCampus.com for cash, check or 20% back for in-store credit. Or, if you're just looking for an excuse to flaunt your creative proclivities, you can try these five ideas that will have your friends wishing they were as resourceful as you.
1. Dorm room Wallpaper: Take down your John Belushi and Pink Floyd posters and let yourself stand out from the crowd. Creating wallpaper from the pages of your old textbooks is sure to transform your inane décor into an indelible ambiance. I personally recommend textbooks from classes such as Art History, Biology, English (Norton's Anthology), and even Cartography, to name a few.
2. Hidden Book Safe: For the nefarious-minded readers, the uses for this are a no brainer. For the rest of us, this can be a good place to hide your spare cash or other small, valuable belongings like jewelry. For fun, try hiding a smaller book inside of your hollowed out bigger book. Awww, how adorable. Learn how to DIY here.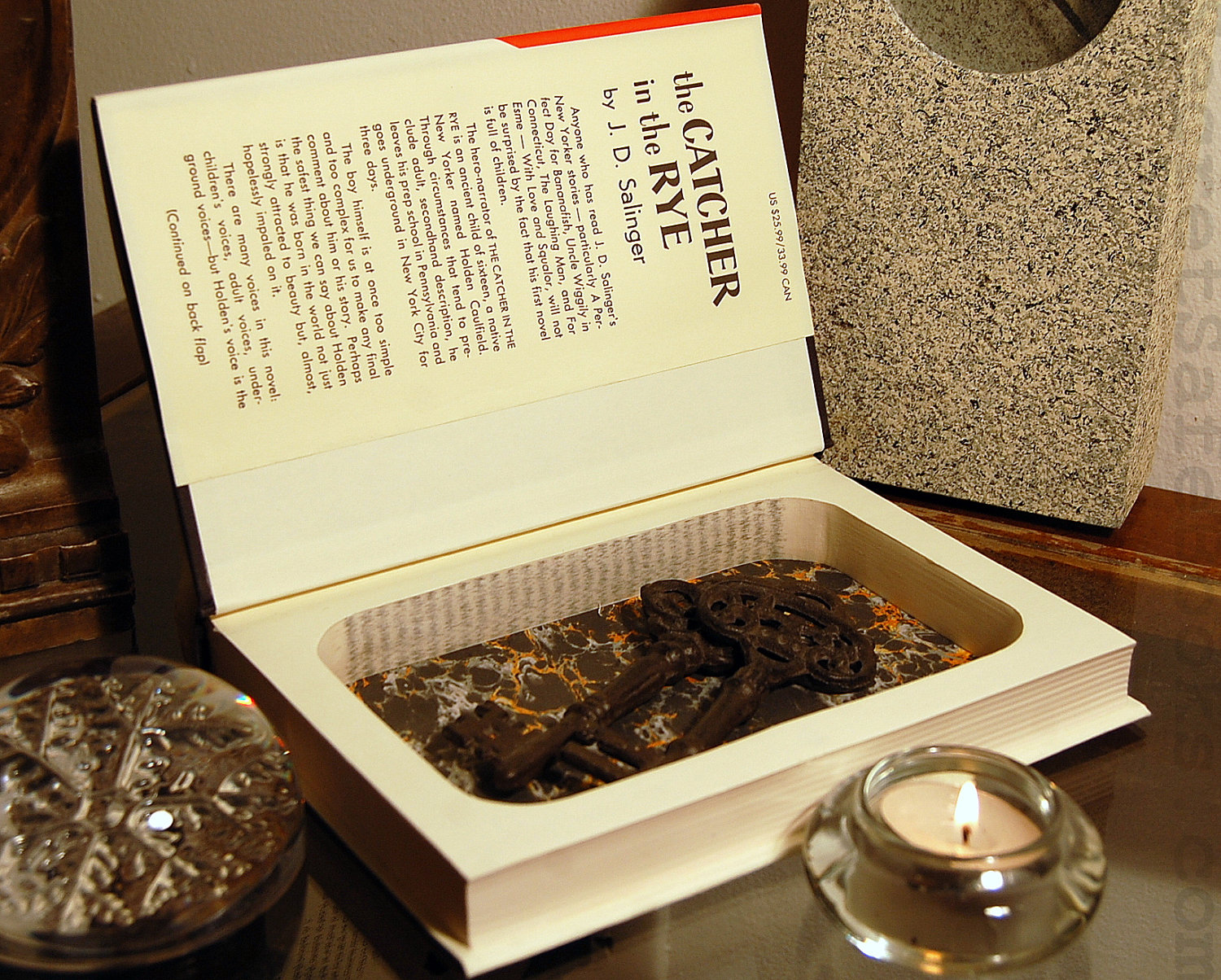 3. Invisible Book Shelf: Put your books on a shelf without the shelf. Wow! Stare at the picture long enough and it'll begin to make sense.
4. Bookcrossing – Send your books on a journey: Remember "Where's George?"—the service that tracks the location of certain $1 bills? Well this is like that, but with books. If you no longer want a book, send it on a journey and see where the wind takes it. Hell, if it makes an interesting enough trip, you can retrace its path and interview the people it's touched along the way and then write a Pulitzer Prize-winning book about the journey.
5. Origami: Envision a flock of beautifully crafted cranes suspended harmoniously over your head. Folding paper into beautiful shapes is a great way to palliate your boredom and focus your Zen. Get creative with what paper you'll use for each design. I like the idea of folding a crane from that Ornithology textbook collecting dust on my shelf. (This book would also be amazing for the wallpaper mentioned above).
Hopefully I've covered every possibility of what to do with your textbooks once you're finished with them. Have any other ideas? Let us know below!
Have a backpack full of used textbooks you don't need anymore? Sell your used college textbooks to eCampus.com! It is much easier than selling your textbook at the campus bookstore, selling them to a friend, selling them on Craigslist, or selling them to that weird kid down the hall.
Just visit eCampus.com, enter the ISBNs of the books you want to sell, print your FREE shipping label, and send them to us! We offer checks, direct deposit, or get 20% more for your books if you choose in-store credit.
Have a great summer everyone and remember that you can make some easy money selling your college textbooks to eCampus.com!
-Lovejoy
Chances are you have probably failed a test, quiz or exam at one point or another. If you haven't, bravo, but if you have then you understand the feeling of anxiety and panic thinking that there is no way you can overcome such a huge blow to your grade. However, there is a way that you can make up for those points and possibly avoid receiving an F in the future.
Staying on top of your homework in the beginning of the semester/quarter will alleviate future problems. There is a reason for homework, although some people call it busy work. Homework is designed for you to refresh your memory about what you learned in class that day, and to bring back any questions you may have about your assignment. Homework to a student is what exercise is to an athlete – they go hand-in-hand. In order for an athlete to grow, he or she has to exercise and practice. In the same, we have homework and assignments so that we are practicing the material before an exam is given. Nothing feels worse than getting an exam where you are unsure about over 50 percent of the questions.
Reach out for help from your professors. They're not scary people who will look down upon you for letting them know that you don't understand the course material. If you fail an exam, go to your professor and ask them about the reason you received low marks on some of your questions. Ask them what you can do next time to improve, and let them know that you're struggling. Keeping quiet and hiding in the back of the classroom doesn't prove to the professor that you actually care about your grade. Faculty members more than likely will not approach their students, so it's wise to show them that you care by letting them know you're having difficulties understanding what their teaching.
Be honest about the decisions you are making. This point is for the people who blame everyone else but themselves for failing their exam. Simply put: if you choose to go out and party knowing you have an exam at 8 a.m., then that's your prerogative. However, if you fail that exam the next day or miss taking the test, then that's your fault. It's your responsibility to make choices based upon priorities that you have and the impression you want to make. Professors are very keen on knowing the students who legitimately try to learn the course material versus the ones who are just taking a class because they're required to do so.
Never give up on yourself. Failing an exam is rough, and makes you feel like all of the studying in the world isn't good enough. In fact, a lot of students will give up on themselves after receiving an F because they feel like they will never learn the course material. However, beating yourself up for something that you didn't fully understand is not going to solve the problem or make you ready for the next exam. Take the time to find out what the problems were so that you can fix them and be prepared for your next test. By pushing forward you will find that it isn't the end of the world and that you can succeed after failing an exam.
-Compton
I'm reading Challenge of Democracy: American Government in Global Politics