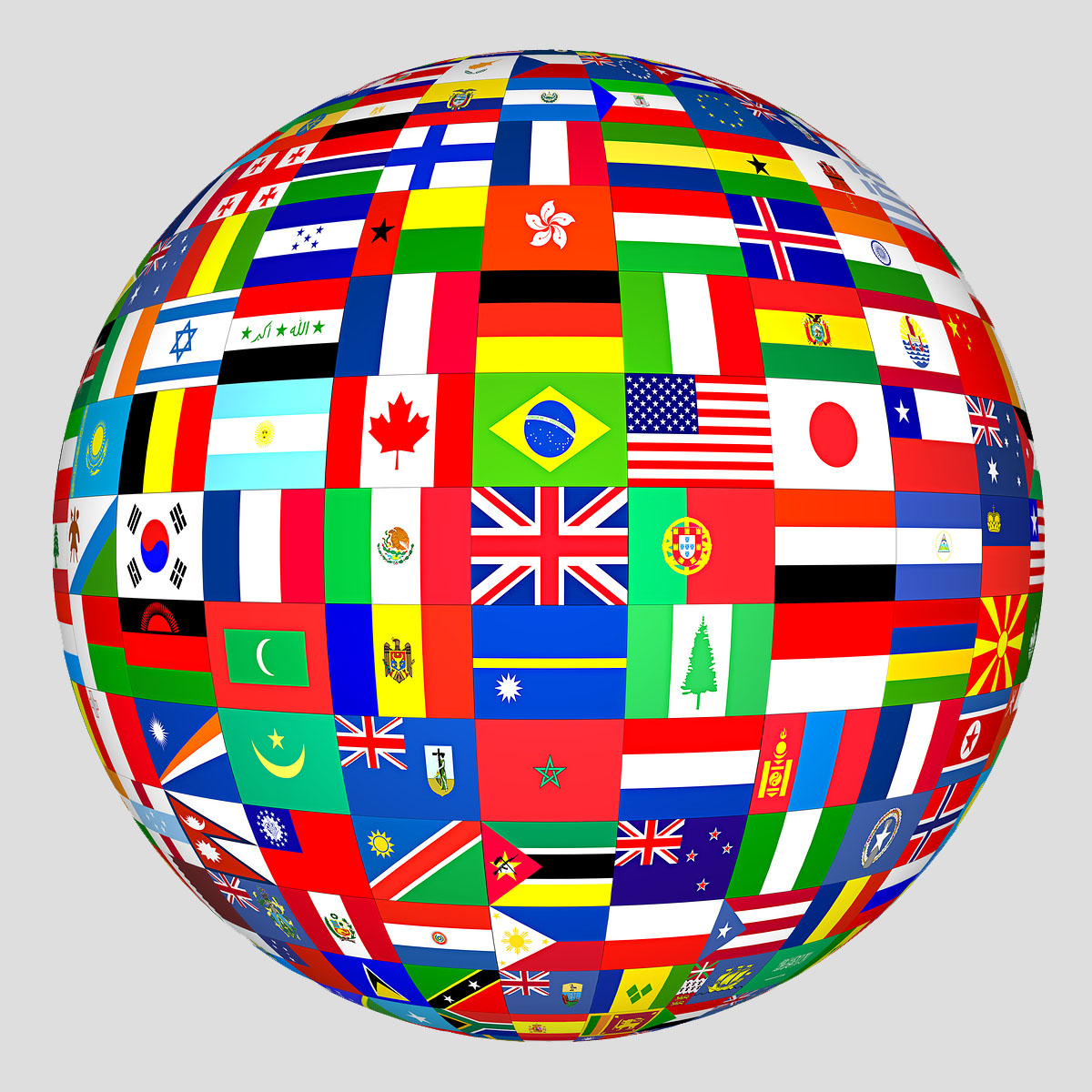 As the semester comes to an end, the majority of us are focused on surviving finals week and getting home for the holidays. However, many students, myself included, are preparing to spend time studying abroad for a few weeks, or even a semester. Although I am now very excited for my trip, my education abroad journey has not been all smooth sailing. There are a million and one things I wish I had known when I began planning my trip abroad. Here are just a few tips that I hope will make the process a little easier for anyone who is considering education abroad.
START EARLY: I repeat, do NOT wait until the last minute to start planning your trip (like I did). Although it's not impossible to plan an education abroad trip last minute, it is definitely more difficult. If you are at all interested in studying abroad, go meet with an education abroad ASAP. Different programs have different requirements. It is absolutely never too early to get started!

Decide where you want to go: One of the most important education abroad decisions you will make is where to go. One of my majors is Spanish, so I chose to study in Seville, Spain in order to complete the requirements for my major. Many colleges offer many areas of stud. But, you need to think about which cultures and experiences will benefit you the most academically. No matter where you go, you will have a great time and make awesome memories, so make sure it's going to pay off towards your degree.
Find a friend: Chances are, you know someone who has studied abroad in the past. Use them as a resource! Don't annoy them of course, but ask them to get coffee or lunch with you someday so that you can ask them questions and advice.
Don't let money stop you: If you're anything like me, you may be hesitant about education abroad because you think you can't afford it. Surprisingly, my semester abroad is going to cost me less than a semester at my home university. Now, this may not be the case for everyone. But I promise, education abroad fees include A LOT. And, you can usually apply any scholarships, loans or grants that you receive at your current school to education abroad fees. There are also TONS of scholarships available to students who want to go abroad.
Although a good GPA, campus involvement and leadership experience are all important aspects of an impressive resume, education abroad gives students an advantage over the rest. Employers and graduate programs love seeing that a student has studied abroad. Not to mention, I have never spoken to a student who regretted their education abroad experience. Have any questions or suggestions of your own about education abroad? Let us know in the comments section below.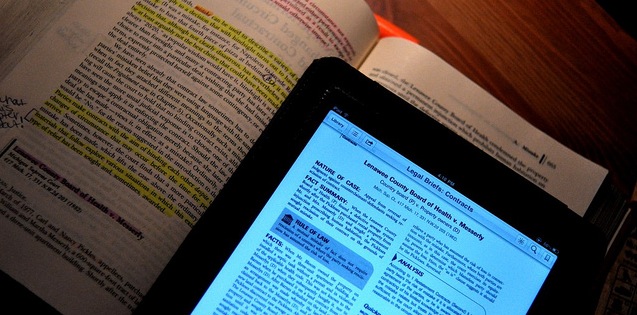 With the popularity of all-in-one electronics on the rise, college students all over the country have been taking advantage of new computers for their school work. One observation I've made while in college is that a lot of students use tablets for their classes rather than laptops. As a man without a tablet, this is very surprising. I always thought of tablets as just tiny, slow computers, or big smart phones, but I've actually seen some really creative and useful ways that my classmates are using them this past year. Here's just a small list of some of the things I've seen done.
Note taking: While many students prefer to write down their notes, using a tablet to take notes in class IS a handy way to save paper, and keep your notes looking clean and understandable.
Easy Organization: Many tablets come with, or can download, many organizational apps. These range anywhere from calendars, to help coordinate college students' very hectic lifestyles, to just keeping track of all your notes and files. Tablets can act as a great way to organize all your notes and class work. Just remember to have backup memory!
Reading: This isn't necessarily college-related, but tablets are a very quickly growing way to allow anyone to read an entire library worth of books without taking up all the space!
Online textbooks: Many schools and companies are now making their textbooks available for purchase in digital copies. I personally prefer renting a hard copy textbook, but if you don't want to deal with damage, or if it'd just be easier to have all your information on your tablet, the digital copy seems like it'd be a major convenience.
Whatever you can think of! I had a class this semester where a student used his tablet during a presentation. He had specific sentences recorded on it, and when he'd reach certain points in the presentation, the tablet would interject with arguments that he would quickly dismiss. A tablet IS a type of computer, so if you're able to find an app for it, or if you have the imagination for it, there are almost limitless capabilities for how to use it!
I'm not saying that you absolutely NEED a tablet in college, after all, I've been doing just fine without one! However, there are times that I wish I had one because it'd make my life a whole lot easier. Having to carry around a million textbooks, and not fully knowing the bus schedule because I don't have a bus app can be quite a pain, so you be the judge as to whether you'd want one or not! What kind of tablets are you all using for your classes?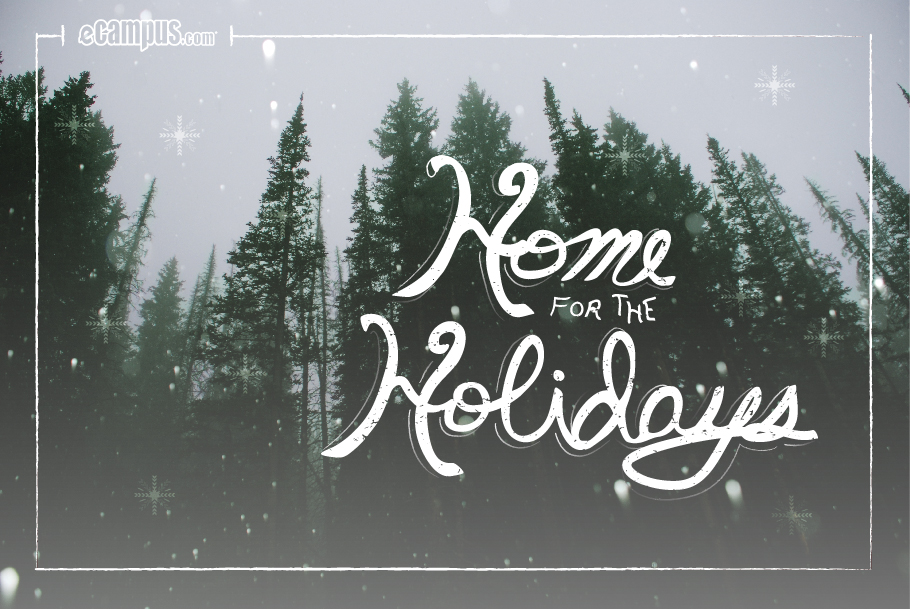 Everyone's favorite season has finally arrived! It's the time of year when ice skating downtown with friends every weekend is the norm, drinking hot chocolate and eating sweet treats daily is acceptable, and heading home to spend time with family and friends is what every college student looks forward to the most. I, like most students, love being away at school for the majority of the semester. However, as soon as Mariah Carey Christmas carols hit the radio and bells start ringing for The Salvation Army outside of the local grocery store, my anticipation to get home for the holidays begins.
Although we all look forward to heading home for the holidays, we at eCampus.com understand that for some, it can be difficult to get there. No one should have to spend their holiday in a deserted college town for lack of traveling expenses. Now, with our help, hopefully no one will have to! We are proud to announce our Home for the Holidays contest. We are celebrating the season of giving by paying for one student to travel home for the holidays. One lucky winner will receive a $300 check to spend on travel expenses this holiday season. Whether by plane, train or automobile, we want to send you home for the holidays!
To enter, simply answer the question "What do you love most about going home for the holidays?" through our Facebook or Twitter page. For Twitter, tweet your answer to @ecampusdotcom using #homefortheholidays. For Facebook, visit the eCampus.com Facebook page and click on the Home for the Holidays link at the top of the page.
For those of you who will be traveling on your own dime this holiday season, don't forget to check out Orbitz.com for top travel deals.
Good luck and happy holidays from the eCampus.com team!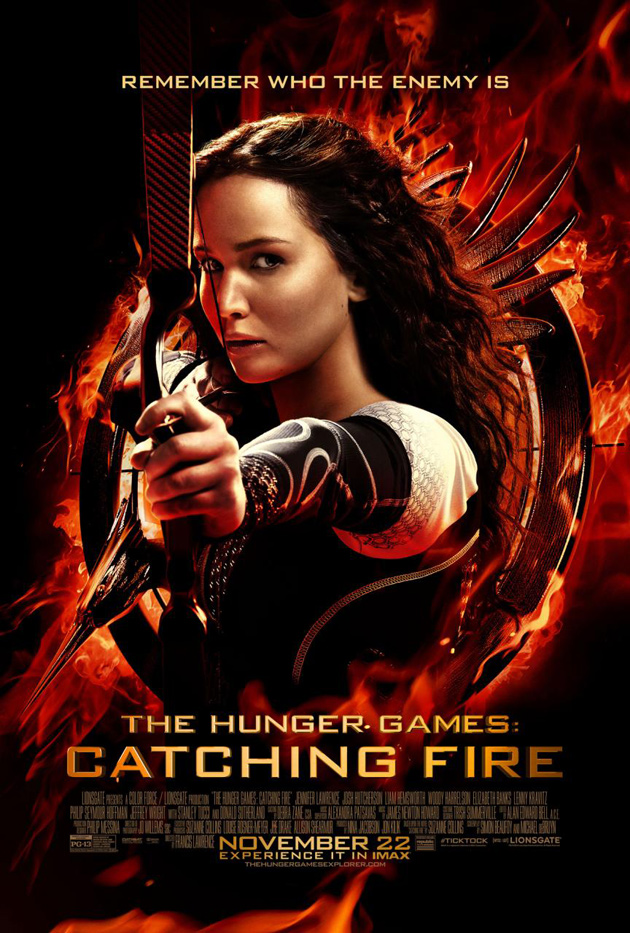 With the holiday season quickly approaching and Thanksgiving break right around the corner, it's the perfect time to check out the latest Hollywood hits. Time off of school provides the perfect opportunity to go watch those must see movies you've been dying to see, but just haven't had time.Here's my list of the three best movies to check out while on Thanksgiving break.      
The Hunger Games: Catching Fire- November 22
This is the second movie in the Hunger Games trilogy. I HIGHLY recommend watching the first one if you haven't seen it. I also recommend reading the books on your time off of school. The series has a fascinating storyline, set in the future post-apocalyptic nation Panem in North America. The country is divided into different districts, all under the political control of the Capitol. The Capitol established the Hunger Games as a way to remind the citizens of the districts of the Dark Days (75 years before the events in the books/movies).
Catching Fire starts with Katniss Everdeen  (Jennifer Lawrence)'s return after winning the 74th annual Hunger Games. President Snow is unhappy with Katniss and fellow winner Peeta Mellark (Josh Hutcherson) for breaking the rules, allowing both of them to win. The 75th Hunger Games mark what is known as the Quarter Quell, with a special set of rules. This year's participants are selected from previous Hunger Game winners.
I don't want to give too much away for those who haven't read the books, but this story and competition is sure to keep you on the edge of your seat. Katniss once again outwits the Capitol, causing President Snow to become even angrier with her.
Delivery Man- November 22
Delivery Man is Vince Vaughn's latest flick, so it's sure to keep you laughing throughout the whole movie. Vaughn stars at David Wozniak, a man who just found out he has fathered 533 children through anonymous donations to a fertility clinic 20 years ago. He is faced with the decision of whether or not to reveal his identity when 142 file a lawsuit for him to do so.
What's interesting about this movie is that it's actually a remake of Director Ken Scott's 2011 French Canadian film, Starbuck. "Starbuck" is the sperm donor alias that Vaughn's character went by.
Homefront- November 29
Homefront stars Jason Statham and James Franco in this action thriller written by Sylvester Stallone (Rocky). Statham plays a former DEA agent who moves to a small town with his daughter to get away from everything. An incident occurs on the playground at school where another student bullies her. Obviously trained by her father, the girl physically retaliates and knocks the kid down. His parents show up at the school, furious about what the girl did to their son. His father (James Franco), who goes by "Gator," begins to taunt the family.
He snoops around in their house when they're not home and discovers Statham's character was an undercover DEA agent. This upsets him even more because he is the leader of a meth-production gang in town.
The rest of the film looks like it'll live up to true Stallone and Statham action. Lots of fighting, guns and threats. What else could you want?
While these three films are obviously not the only ones coming out during this time, they're ones that I definitely plan on going to see. What must see movies are you looking forward to this holiday season?