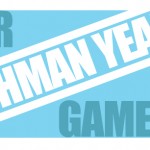 College life brings with it a limited budget and almost limitless free time.
There are plenty of hours to fill, but not a lot of spending money in your pockets. However, there are many resources at your fingertips which can make the experience affordable and enjoyable, allowing you to graduate with good spending habits and without debt.
Here are three tips to help you transition to college living while using your time, money and talents wisely.
1. Start Building Your Resume
Once graduation is over, it's time to get working. Right after high school you have a whole summer to begin saving for the future. Jump right in and get some real life experience to put on your resume and learn what it's like to have an income.
Once you start school, either reduce your hours to part-time or find another job that better suit your class schedule. For some students classwork can make employment tough, but this does not mean it's time to quit working. Just working two shifts over the weekend will give you money to use for saving and spending.
There are a variety of jobs out there for you to try. Whether or not you want something social, like working on campus or something to start networking, or doing entry level work in your field, get started early. Even food service or retail jobs can be the stepping stones to learning leadership skills you will use in the future.
2. Evaluate Income and Spending
Putting together a budget requires accurately estimating how much income you have and what regular expenses you will owe. Determine the funds you have to work with by adding together the money you were given for graduation, any regular spending money your parents will provide and financial aid money that will go toward expenses and paychecks from working.
Even if your parents can't afford much or checks from graduation are small, the money can be leveraged so that you have a cash safety net during college.
Use Microsoft Excel or another online budgeting application to create a budget that tracks the cost of books, cell phone bill and other personal items. Discuss with your parents early on the costs they will assume for you. Making a plan before it's time to pay can prevent you from spending more than you can repay or taking out more than you need in student loans.
Open a student checking and saving account to receive discounted rates and track your spending to make sure you follow your budget. Start with at least $100 to open the savings account and then deposit some of your earnings every two weeks until you have $1,000. You can use the savings for major expenses such as flying home for winter break or making an emergency visit to the hospital after breaking in your leg in intramural soccer.
3. Manage Time Intentionally
Believe it or not, studying is a major way to save money, not to mention improve your grades and prepare you for a career. Putting a sizable portion of your time into study groups or planting yourself at the library utilizes this time to its greatest potential. Take the initiative to be a disciplined student and devote hours to your class work.
You may feel tempted to use these hours for fun events like shopping, going out to eat or paying for other entertainment. Limit your nights out to once or twice a week so that you are in control of your grades, but still able kick back and relax here and there.
Take advantage of the on-campus events sponsored by your school. After all, part of your tuition is going toward these activities, which are often free to you and accompanied with free food. This will help with immersing you in the community as well as saving you from spending money on other forms of entertainment.
College is a time to embrace many new things, but debt doesn't have to be one of them. Make the most of your freshman year by working hard, sticking to your budget and hitting the books.
Alanna Ritchie is a content writer for Debt.org, where she writes about personal finance and little smart ways to spend (and save) money. Alanna has an English degree from Rollins College.
While on the train to New York City, my laptop is out and I'm writing articles, not for the job I'm going to, but for writing jobs out of Lexington and San Francisco.  California isn't even awake yet, but my editor will have another article in her inbox before her morning coffee.  Lexington is probably awake but the posts aren't even due for another week.
Journalism collegians, just like most other majors I can imagine, have so much on our plates.  We need to work for our degrees, work for our bank accounts, work for our resumes, work for scholarships for school and balance some sort of social life so we don't end up having a mental breakdown (which might happen anyway).  Don't forget to add family life and workouts into the mix!  
Photo credit: http://battleforthebathroom.wordpress.com
So how do we keep everything straight?
Planners and white boards, calendars and post-its, alarms and Word Docs, organize, organize, organize.
In writing, it is difficult to keep editors and writing styles straight, especially when working for some liberal companies and some conservative ones.  That's something you don't want to mix up.
The best way to keep everything in order is to simply pay attention.  You may be juggling fifteen things at once but always doing one thing at a time and thinking each task through to completion will keep everything in order.
Good luck, and just remember that the days of juggling essays, tests, quizzes, part-time jobs and college life is just around the corner!
If you are looking for a summer job idea, here is the place. Only certain jobs will hire college students, and most of them are part time. I have experience at many different types of summer jobs. In this blog, I'll include my insight and hopefully help spark your interest. Let's get started.
RETAIL
Retail stores will almost always need seasonal help. The summer season is perfect because while some of their school year employees will be leaving, they will have openings for the summertime. I work at Victoria's Secret currently and I love it. If you enjoy talking to people and helping them out in whatever way you can, retail is for you. You need to be a generally happy person and personable towards strangers. At my job I enjoy assisting customers and watching them leave knowing that I helped to make their day. If this sounds like something you'd like to do, try applying to various stores in the mall as soon as possible!
RESTAURANTS
I have previously worked in two restaurants. During this time in my life I was too young to serve so I found myself as a hostess. This is another job where you need to be personable. As a host you'll enjoy discounts on the food! If you like to eat, help people out, and can easily entertain yourself during the slow time, this is the job for you. As a college student you will be old enough to serve food. This is even better. Servers at good restaurants can make a lot of money really fast. Alongside your pay check you'll walk out with cash every night you work due to your tips. A lot of people that serve really enjoy it, and the money. If this sounds like something you'd like to do, try applying at restaurants in your home town.
WAREHOUSE
A warehouse is where you'll likely make the most money during the summer. Also it's probably where you'll have the least amount of fun. I spent all of last summer in a hot warehouse tagging clothes. Although I didn't enjoy my job, I made enough to buy my first car all by myself. Warehouses are great for big money fast. Every day I had to be at work by 7am and didn't leave until 3pm. It's a very long day. I made 9 bucks an hour though! It's tedious and long but the money was worth it. If you are a scheduled person and are excited for a lot of hours and money, try applying at a local warehouse, they always need all the help they can get.
To wrap it up, these are the three different jobs I have firsthand experience with. If you're looking for a summer job but don't know where to go, try one of these options. The options I listed are usually looking for people this time of year especially. Good luck on your search!
It's been a while since I've had a real "bedtime", but the further along I go in college, the more I think I need to set one. It becomes difficult to get a goodnight's sleep when you're on the go, doing assignments, and running at full speed as most us college co-eds often do! So how can you prioritize and make sure you are getting the right amount of Z's and at the right time?
It seems all too often that I'm wide awake at night, scurrying to get a paper done or finishing a quick project. By the time I'm done studying and putting things away and ready for the next day, the clock has long since struck 12 and the wee hours of the morning are upon me. So how do I get in that mess? How do I let the hours slip away? By going to sleep so late and not paying attention to time my sleeping hasn't been as productive. I wake up tired, go to bed full of energy, and wake up to what feels like a never ending cycle of "nap desire"—the constant desire to take a nap wherever I'm standing!
I'm working to change this cycle and have been changing things up to make my sleeping habits better, and hopefully add a few hours to my sleep chart! I have done a few things that actually made an instant difference!
Do you remember when you were little and your mom or dad would say, "Jimmy make sure you get your stuff ready the night before! Lay out your books, pick out your outfit!" Well it looks like mom may have been right! By getting organized and preparing for the day to come—especially on Sunday right before the school week starts—you will save countless minutes in the morning! You know what that means, extra snooze time!
There are numerous benefits to getting organized pre-slumber—besides just extra sleep time in the morning. Deep down it makes us all happy to hit the button one more time. Who doesn't love 10 more minutes of uninterrupted sleep?! But other major perks include a smoother sleep transition. By getting ready the night before you are reliving unconscious stress that builds when you have a lot on your mind. It's never fun to climb into bed and have to worry about everything going on tomorrow. You don't want to try and figure out what books you'll need, or if you finished something you were supposed to do! Sleep is supposed to be stress free. By taking a few minutes to lay everything out, you are freeing up that space to just relax and enjoy the act of sleeping.
Now as helpful as organization can be, another good habit to get used to just checking the time. If you know you've been hitting the hay a little on the late side, make it a point to get to bed a little earlier. Try moving up your "bedtime" by 5 minutes each night. Before you know it you will be getting in bed a half hour earlier, and then an hour the next week. It makes a huge difference when you get to unwind and just lay down knowing you have all night to rest.
A few more tips to try if you're really in the sleeping mood, are eating habits. Let your stomach settle and try not to eat an hour or so before you go to sleep. Stick to water and make sure you aren't crazy and running around. Get your body ready to unwind and slow your roll. Try to calm your activities and get into a sleep routine. Don't use your phone in bed. When you set your alarm, set it for real! Say goodnight, and actually mean it! Once your lights are off, keep your phone light off too! You start to stir your mind again and then you have to get back in "sleep mode". It might seem like you'll miss out on something, but I've found that texts are more exciting to wake up to rather than hazily attempting to read them in the dark!
Give these tips a try and see if you are a happier sleeper, or if you can at lest get a few extra hours of Z time in!
-Ring Queen
I'm reading Learning About Dance: Dance as an Art Form and Entertainment