12 Books You Didn't Know Were Based Off True Stories
Here's a list of books you might not have known were actually based on true stories and events! Ranging from heartwarming to downright bone chilling, these books are sure to give you a run for your money!
1.  A Long Way Gone by Ishmael Beah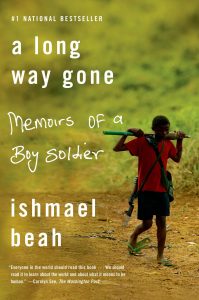 A memoir written by Ishmael Beah who was once a child soldier of Sierra Leone. At the ripe age of twelve, he fled attacking rebels and wondered a land unrecognizable by violence. By thirteen, he'd been picked up by the government army, and became a soldier.
Buy It Here
2.  American Sniper by Chris Kyle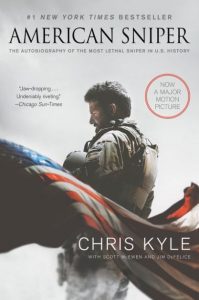 From 1999 to 2009, U.S. Navy SEAL Chris Kyle recorded the most career sniper kills in the United States military history. The pentagon officially confirmed more than 150 kills. After 9/11 he was thrust into the front lines of the War on Terror and found his calling as a world class sniper who performed best under fire.
Buy It Here
3. Black Hawk Down by Mark Bowden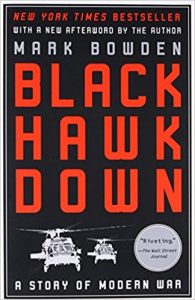 On October 3, 1993, about a hundred U.S. soldiers were dropped by helicopter into a teeming market in the heart of Mogadishu, Somalia, to abduct two top lieutenants of a Somali warlord. The action was supposed to take an hour. Instead, they spent a long and terrible night fighting thousands of armed Somalis. By morning, eighteen Americans were dead, and more than seventy badly injured.
Buy It Here
4. Brain on Fire by Susannah Cahalan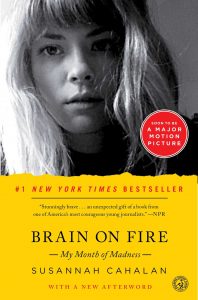 When twenty-four-year-old Susannah Cahalan woke up alone in a hospital room, strapped to her bed and unable to move or speak, she had no memory of how she'd gotten there. Days earlier, she had been on the threshold of a new, adult life: at the beginning of her first serious relationship and a promising career at a major New York newspaper. Now she was labeled violent, psychotic, a flight risk. What happened?
Buy It Here
5. Catching the Wolf of Wall Street by Jordan Belfort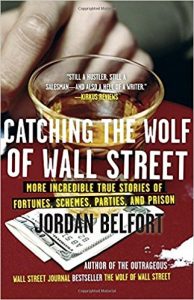 In the go-go nineties Jordan Belfort proved to Wall Street that you didn't need to be on Wall Street to make a fortune in the stock market. But his company, Stratton Oakmont, worked differently. When Jordan's empire crashed, the man who had become legend was cornered into a five-year stint cooperating with the feds.
Buy It Here
6.  Felix the Railway Cat by Kate Moore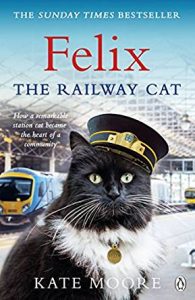 When Felix arrived at Huddersfield Railway Station as an eight-week-old kitten, no one knew just how important this little ball of fluff would become. Felix is much more than just an employee of TransPennine Express. For her colleagues and the station's commuters, Felix has changed their lives in surprising ways.
Buy It Here
7. Midnight in the Garden of Good and Evil by John Berendt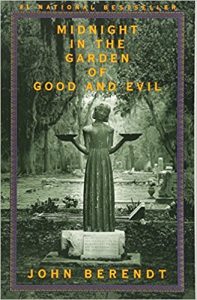 Shots rang out in Savannah's grandest mansion in the misty, early morning hours of May 2, 1981. Was it murder or self-defense? For nearly a decade, the shooting and its aftermath reverberated throughout this hauntingly beautiful city of moss-hung oaks and shaded squares. John Berendt's sharply observed, suspenseful, and witty narrative reads like a thoroughly engrossing novel, and yet it is a work of nonfiction.
Buy It Here
8. Psycho by Martin Sixsmith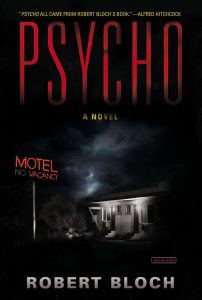 It was a dark and stormy night when Mary Crane glimpsed the unlit neon sign announcing the vacancy at the Bates motel. Exhausted, lost, and at the end of her rope, she was eager for a hot shower and a bed for the night. Her room was musty but clean and the plumbing worked. Norman Bates, the manager, seemed nice, if a little odd.
Buy It Here
9. The Devil in the White City by Erik Larson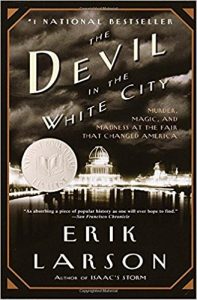 Murderer  Henry H. Holmes, a young doctor who, in a malign parody of the White City, built his "World's Fair Hotel" just west of the fairgrounds—a torture palace complete with dissection table, gas chamber, and 3,000-degree crematorium. What makes the story all the more chilling is that Holmes really lived, walking the grounds of that dream city by the lake.  Daniel Hudson Burnham the fair's brilliant director of works had to overcome tremendous obstacles and tragedies.
Buy It Here
10. The Glass Castle by Jeannette Walls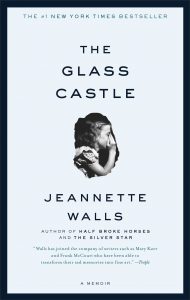 Jeannette Walls grew up with parents whose ideals and stubborn nonconformity were both their curse and their salvation. Rex and Rose Mary Walls had four children. In the beginning, they lived like nomads, moving among Southwest desert towns, camping in the mountains. Later, when the money ran out, or the romance of the wandering life faded, the Walls retreated to the dismal West Virginia mining town.
Buy It Here
11. The Lost Child of Philomena Lee by Martin Sixsmith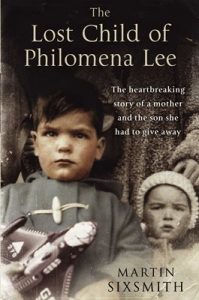 The heartbreaking true story of an Irishwoman and the secret she kept for 50 years. When she became pregnant as a teenager in Ireland in 1952, Philomena Lee was sent to a convent to be looked after as a "fallen woman." Then the nuns took her baby from her and sold him, like thousands of others, to America for adoption. Fifty years later, Philomena decided to find him. Meanwhile, on the other side of the Atlantic, Philomena's son was trying to find her.
Buy It Here
12. Tokyo Vice by Jake Adelstein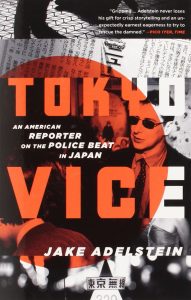 At nineteen, Jake Adelstein went to Japan in search of peace and tranquility. What he got was a life of crime . . . crime reporting, that is, at the prestigious Yomiuri Shinbun. For twelve years of eighty-hour workweeks, he covered the seedy side of Japan, where extortion, murder, human trafficking, and corruption are as familiar as ramen noodles and sake. But when his final scoop brought him face to face with Japan's most infamous yakuza boss—and the threat of death for him and his family—Adelstein decided to step down . . . momentarily. Then, he fought back.
Buy It Here