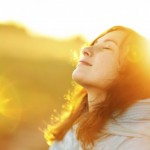 As the semester is ending, the only thing on my mind is summer. While I wish I could spend my summer lounging around, the sad reality is that I can't. This summer I'll be working part-time, working two on-site internships, as well as blogging for eCampus.com. Maybe you don't want to spend your summer like me, but there's something everyone can do to be productive during break. The following are my recommendations for ways to have a productive summer break.
1. Work. Working allows me to save up money so I don't have to work as much during the school year. If working part-time is the only thing you'll be doing this summer, then you'll still have plenty of time to relax and hang out with your friends.
2. Intern. Internships are the best way to get experience related to your field. Unfortunately, many internships don't pay, so doing one in the summer can allow you to work without trying to juggle school and work too. But the important thing about internships isn't the money; it's getting real experience. Internships are also a great way to gain pieces for your professional portfolio. If you don't know where to start looking, check out internships.com (that's how I got this position)!
3. Volunteer. There's nothing more rewarding than doing something good. Countless organizations take volunteers, especially during the summer. Volunteering is a way to do something you're passionate about outside of school.
4. Study abroad. If there were one thing I wish I could do, it would be to study abroad. While it may be pricey, there are options to take care of the finances. There are numerous national study abroad programs, and your school may have its own study abroad program. Learning or working in a foreign country is a great resume enhancer.
5. Personal improvement. If the above don't seem like your thing, you at least owe yourself some "me" time after a long semester. Start a new fitness routine, read a book, or take up a new hobby. There are endless ways to spend your summer. You don't want to waste three months with nothing to show.
There is nothing wrong with relaxing for a few days after finals and enjoying the sun, but it is important to have a plan. The longer you sit around, the harder it will be to get back on schedule.  What are your plans for making this summer the best it can be?
If you are looking for a summer job idea, here is the place. Only certain jobs will hire college students, and most of them are part time. I have experience at many different types of summer jobs. In this blog, I'll include my insight and hopefully help spark your interest. Let's get started.
RETAIL
Retail stores will almost always need seasonal help. The summer season is perfect because while some of their school year employees will be leaving, they will have openings for the summertime. I work at Victoria's Secret currently and I love it. If you enjoy talking to people and helping them out in whatever way you can, retail is for you. You need to be a generally happy person and personable towards strangers. At my job I enjoy assisting customers and watching them leave knowing that I helped to make their day. If this sounds like something you'd like to do, try applying to various stores in the mall as soon as possible!
RESTAURANTS
I have previously worked in two restaurants. During this time in my life I was too young to serve so I found myself as a hostess. This is another job where you need to be personable. As a host you'll enjoy discounts on the food! If you like to eat, help people out, and can easily entertain yourself during the slow time, this is the job for you. As a college student you will be old enough to serve food. This is even better. Servers at good restaurants can make a lot of money really fast. Alongside your pay check you'll walk out with cash every night you work due to your tips. A lot of people that serve really enjoy it, and the money. If this sounds like something you'd like to do, try applying at restaurants in your home town.
WAREHOUSE
A warehouse is where you'll likely make the most money during the summer. Also it's probably where you'll have the least amount of fun. I spent all of last summer in a hot warehouse tagging clothes. Although I didn't enjoy my job, I made enough to buy my first car all by myself. Warehouses are great for big money fast. Every day I had to be at work by 7am and didn't leave until 3pm. It's a very long day. I made 9 bucks an hour though! It's tedious and long but the money was worth it. If you are a scheduled person and are excited for a lot of hours and money, try applying at a local warehouse, they always need all the help they can get.
To wrap it up, these are the three different jobs I have firsthand experience with. If you're looking for a summer job but don't know where to go, try one of these options. The options I listed are usually looking for people this time of year especially. Good luck on your search!
Creating a resume is the biggest wake up call of your life. Not only do you have to think of all the responsibilities you had—or didn't have—at your last internship, but you need to find a way to stand out. Especially when writing a resume for the very first internship you're applying for and the only work you've ever known is a good old fast food restaurant, it might be tempting to embellish or even lie. While you certainly have to sell yourself and prove to the potential employer that you can get the job done and done well, there are lots of tips and tricks to keep in mind when crafting your resume.
Most importantly, you have to tell the truth. Think of yourself as Pinocchio. Sure, embellishing your duties here and there might seem like no biggie. This particular interviewer might not call up your references and ask. That added skill that you don't really have might not be needed for this job…but what if they do call? What if that skill's needed? Adding to your resume might help get you an interview—or even the gig—but at the end of the day, it isn't worth it. Knowing you lied might trip you up during the interview, especially if they call into question what you wrote (not that they'll think you're lying necessarily, they just need to know more sometimes). Honesty is really the best policy for jobs.
If you don't have a lot of experience or feel like a particular internship didn't give you a lot of responsibilities, don't sweat it. Resumes should be limited to one page. Honestly, we're in college—if you have that much more than a page worth of stuff to tell in a resume, I applaud you. Stick to the most relevant experiences you've had. Even if it was an award you won in high school or a major accomplishment, it can stay on—though eventually you'll cut those things off as you grow in experience and more related qualifications. Instead of lying to fill out your one page, you can also discuss classes you've taken that are pertinent to the position. If you want to be a web design intern, add on your web design class. But also be weary of tacking on your whole schedule. Be choosy about what you list on your resume, and keep the unrelated or unhelpful off the page if possible.
In addition to being choosy about the positions you include, you have to be choosy about how you sell yourself. Your interviewer wants to get to know you—but in a work-based sense. Meaning keep your life story out of your resume! If you had a life changing trip to another country, great for you. But it doesn't necessarily have to be on the page (unless you can add "speaks Italian" to your skill set or gained some kind of related experience while abroad). You don't need to include a head shot, your random hobbies or even your likes about a particular internship. These things can come up in the interview—if they're worthwhile—and that kind of talk can be saved for in-person.
The resume is all about the basics: who'd you work with, where did you work , when were you working there, what did you do there with a touch of why you're qualified for the new position you're interviewing for. For every internship or job you list, make sure to include all those details. Have at least three bullets for each describing—with action verbs, like "Researched this" and "Wrote that"–some, if not all, of your responsibilities. Include a skills section for specialties, like Adobe InDesign or html or any languages you may know. Don't forget to have a section for your education, not just the school but possibly your GPA, if you're on the dean's list or anything that helps you stand out. You can also have an honors and awards section, which may include scholarships, any awards you've won, or any mentions of excellence. Every accomplishment, no matter how seemingly trivial, counts and can make the difference between you and another applicant.
At the end of the day, a resume is a sheet of paper. Yes, it is important and yes, you should spend the time and energy to make it look and sound nice and professional. But you in person is worth more than you on paper. So don't sweat it if you don't have any awards to your name or your skill set appears limited. Put yourself out there, let your personality shine in your interviews and don't just let your resume do the talking.
- ToonyToon