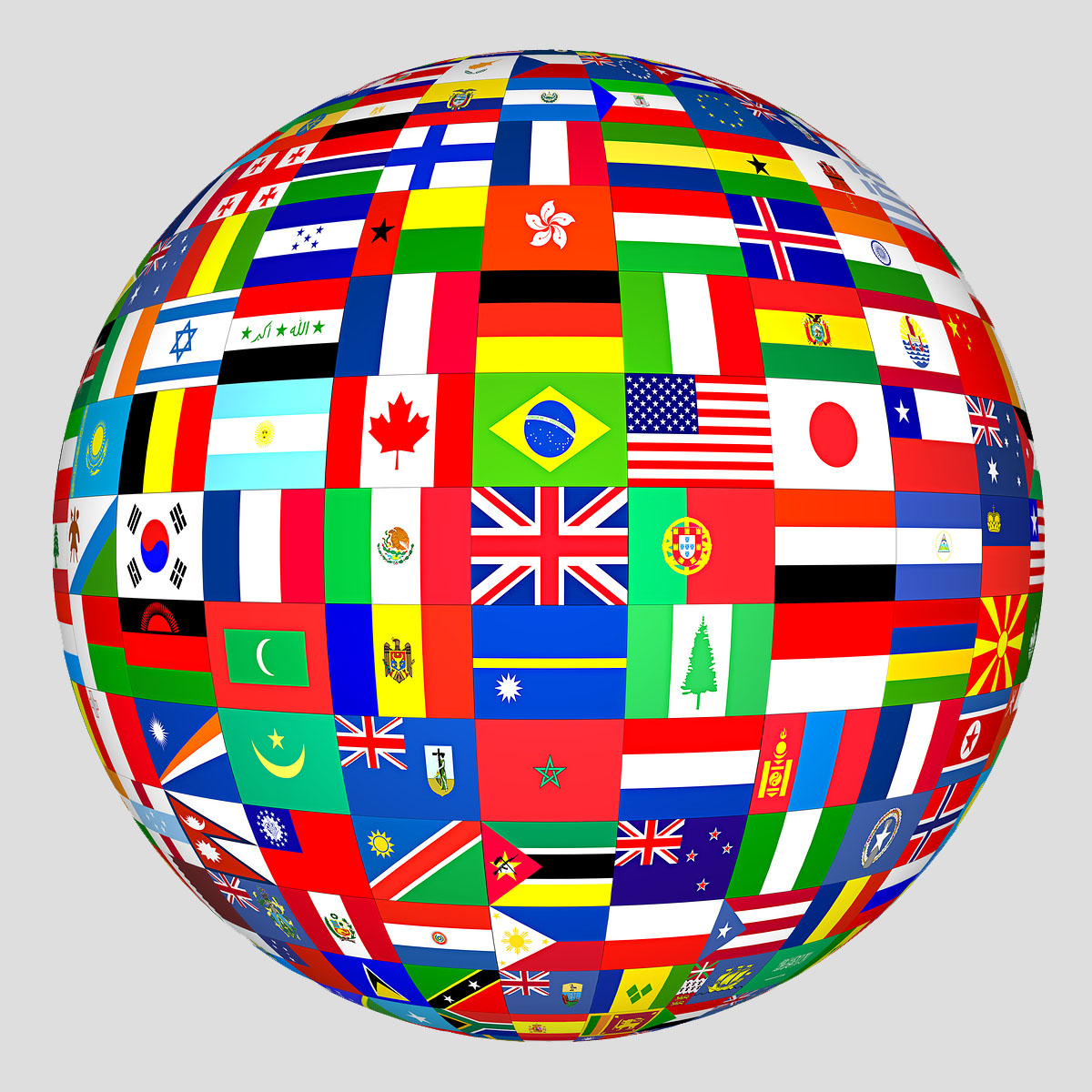 As the semester comes to an end, the majority of us are focused on surviving finals week and getting home for the holidays. However, many students, myself included, are preparing to spend time studying abroad for a few weeks, or even a semester. Although I am now very excited for my trip, my education abroad journey has not been all smooth sailing. There are a million and one things I wish I had known when I began planning my trip abroad. Here are just a few tips that I hope will make the process a little easier for anyone who is considering education abroad.
START EARLY: I repeat, do NOT wait until the last minute to start planning your trip (like I did). Although it's not impossible to plan an education abroad trip last minute, it is definitely more difficult. If you are at all interested in studying abroad, go meet with an education abroad ASAP. Different programs have different requirements. It is absolutely never too early to get started!

Decide where you want to go: One of the most important education abroad decisions you will make is where to go. One of my majors is Spanish, so I chose to study in Seville, Spain in order to complete the requirements for my major. Many colleges offer many areas of stud. But, you need to think about which cultures and experiences will benefit you the most academically. No matter where you go, you will have a great time and make awesome memories, so make sure it's going to pay off towards your degree.
Find a friend: Chances are, you know someone who has studied abroad in the past. Use them as a resource! Don't annoy them of course, but ask them to get coffee or lunch with you someday so that you can ask them questions and advice.
Don't let money stop you: If you're anything like me, you may be hesitant about education abroad because you think you can't afford it. Surprisingly, my semester abroad is going to cost me less than a semester at my home university. Now, this may not be the case for everyone. But I promise, education abroad fees include A LOT. And, you can usually apply any scholarships, loans or grants that you receive at your current school to education abroad fees. There are also TONS of scholarships available to students who want to go abroad.
Although a good GPA, campus involvement and leadership experience are all important aspects of an impressive resume, education abroad gives students an advantage over the rest. Employers and graduate programs love seeing that a student has studied abroad. Not to mention, I have never spoken to a student who regretted their education abroad experience. Have any questions or suggestions of your own about education abroad? Let us know in the comments section below.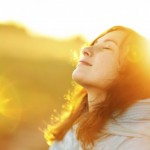 As the semester is ending, the only thing on my mind is summer. While I wish I could spend my summer lounging around, the sad reality is that I can't. This summer I'll be working part-time, working two on-site internships, as well as blogging for eCampus.com. Maybe you don't want to spend your summer like me, but there's something everyone can do to be productive during break. The following are my recommendations for ways to have a productive summer break.
1. Work. Working allows me to save up money so I don't have to work as much during the school year. If working part-time is the only thing you'll be doing this summer, then you'll still have plenty of time to relax and hang out with your friends.
2. Intern. Internships are the best way to get experience related to your field. Unfortunately, many internships don't pay, so doing one in the summer can allow you to work without trying to juggle school and work too. But the important thing about internships isn't the money; it's getting real experience. Internships are also a great way to gain pieces for your professional portfolio. If you don't know where to start looking, check out internships.com (that's how I got this position)!
3. Volunteer. There's nothing more rewarding than doing something good. Countless organizations take volunteers, especially during the summer. Volunteering is a way to do something you're passionate about outside of school.
4. Study abroad. If there were one thing I wish I could do, it would be to study abroad. While it may be pricey, there are options to take care of the finances. There are numerous national study abroad programs, and your school may have its own study abroad program. Learning or working in a foreign country is a great resume enhancer.
5. Personal improvement. If the above don't seem like your thing, you at least owe yourself some "me" time after a long semester. Start a new fitness routine, read a book, or take up a new hobby. There are endless ways to spend your summer. You don't want to waste three months with nothing to show.
There is nothing wrong with relaxing for a few days after finals and enjoying the sun, but it is important to have a plan. The longer you sit around, the harder it will be to get back on schedule.  What are your plans for making this summer the best it can be?
Your study abroad adventure is coming to a close. You have to say goodbye to your host family and your new home and prepare to come back to the old one. It may sound simple enough. Enjoy your last few nights, soak in your memories and make promises to return. Get excited to sleep in your own bed, reunite with your puppy and make plans with your friends at the homefront. But a lot will have changed when you return—including you.
After being in a foreign country for so long, you may experience reverse culture shock. Everything at home may start to feel weird to you from how you flush the toilet (in Italy, you either push a button or use a foot pedal), to the height of the ceilings (so much lower in America), to your relationship with friends. You and your friends had completely different experiences while you were away and it may take some time to relate to one another—if that relationship hasn't changed completely by your own personal growths. Not to freak you out. You won't necessarily not have your friends anymore or hate everything about home. It will just take time to adjust and get used to being back in America. With time, you'll fall back into your old habits and things will be back to normal. But before heading home, you should start mentally preparing for the differences in culture, so it will be less of a shock to your system.
A good way to ready yourself for home is to skype with your friends and family the week of your planned departure. You can have your siblings walk you through your halls and your room so it feels more familiar again. You can ask your parents to prepare meals similar to what you had been eating while you were away so you can ease your stomach back into its usual eating habits. Make plans with your friends to hang out in your usual places to catch up. But also, give yourself time to relax and adjust. The second you get back doesn't have to be go! Go! Go! Your sleep schedule will need time to right itself too, so take it easy and mentally get back into the American mindset.
Besides getting ready to return home, you need to prepare yourself to say goodbye. Visit your favorite spots and soak in the smells, the atmosphere, the feeling you get when you go there. Take in all the views and the architecture and the people (besides all the tourists) wandering around the streets nearby. Spend more time lingering over your food and paying attention to all the different flavors. And spend more time with your host family, even if it is sitting around a bit longer after dinner or watching one more show on TV with them at night. Even better, plan to keep in touch with them after you return home. Give them your address and email—even your phone number if you're willing to overlook the expense of those calls. Remember as much as you can so you can have a piece of your experience with you at all times, wherever you are.
At the end of the day, coming home is bittersweet. You have the chance for a wonderful reunion and a break from school, but you have to say goodbye to all your new loves. But that's ok. Your memories and craving to go back to that country will lead you back eventually. In the meantime, home, sweet home.
One of the biggest challenges and most rewarding aspects of studying abroad is getting to know and become comfortable with your host family—and to have them feel the same way about you! It takes time and happens gradually, but if you both put in the effort, you'll leave with a new home and an extended family waiting for your return. Having a host family was one of the most nerve wrecking aspects at first—what if they don't like me? What if we don't get along? What if it's horrible and I feel like I can't be at home? Though they were all valid questions, you just have to be open and honest with your host family and slowly start to get to know one another.
You might not be instant friends with them, especially if you're from completely different generations on top of being from different cultures. It might be hard to communicate if there's a big language barrier, but you have to try. The more effort you show in getting to know them, the more they'll come to appreciate you and want to be open with you. It's the same thing as meeting a stranger in America: slowly start to teach each other about yourselves and as time goes on, you'll (hopefully) be more comfortable and become better friends. So don't get into the nitty gritty details right away—especially with Italians, who are known for wanting to keep their privacy with people they don't know well. Maybe the first night focus on talking about yourself: why are you studying here, what your family's like, things you don't like to eat, etc. But also try to get them to engage as well, by asking them questions too or giving them room to interject. Even if it's frustrating and you don't know what to say, just remember that in a week or less all of your efforts will pay off.
To further help your relationship with them, you need to be considerate and respectful. Don't let garbage and clothes pile up around your room. Italians pride themselves on keeping things neat, and many other home stays elsewhere—even if the family doesn't care about organization—would appreciate you being able to pick up after yourself and not make a mess out of their home. You are a guest in their house first and foremost, and no matter if you become a new family member by the end, you still need to respect their rules and boundaries. Though they don't set a curfew, be conscious of the time you come home and the amount of noise you make when you return.  Also be aware of how much time you spend in the bathroom, how much/little you eat of what they make you and how you interact with any friends they have over or pets they have. It's not that you're being tested per say, as much as you should be respectful and aware of how you're acting in someone else's house.
After time, you and your host family will grow to be more accepting and understanding of the others' behaviors and likes or dislikes. You'll be able to talk freely and fall into their habits of how long to spend in the bathroom, a normal serving size at dinner or how neat you should keep your bedroom. The more you integrate yourself into the culture and try to learn from your host family, the happier all of you will be and the better experience you'll have. So just jump right in and learn, experience and grow. This opportunity is all about you and your hosts learning from one another, so why not make the most of it?
I went to China in May. It was amazing. Everything was different—the food, the culture and of course, the language.
I loved everything about it.
I got to climb to the top of the Great Wall, and try 10 different kinds of dumplings. But, no matter how hard I tried, I couldn't crack the language. It was fascinating to listen and watch the people speaking. There are so many tones and symbols—even watching people write had me in awe.
It got me thinking about how important language is. When I was in China it was so hard to communicate because of the language barrier. You are stuck using your hands, or trying to convey a message with your expressions alone.
It's tough. It's scary. It's beyond frustrating.
You want to be able to speak the native language of country you travel—it's easier, respectful, and of course just cool.
In fact, if I could have any superpower it would be the gift of speaking and understanding every language in the world. Now granted, that's a lofty goal. But imagine what that would mean—the ability to communicate with anyone, anywhere, anytime. It's not that easy, but I wish it were!
Languages are unique and complex. They are full of history and tradition. I took French starting at a young age. I didn't keep up with it and it's a shame. Looking back now, I wish I would have practiced more or taken it more seriously. How cool would it be to really talk to someone in French, like really talk?
Every time I travel I get enthralled with the language—I hang on every word. Even the ones I can't understand, which are a lot.
I have a new life goal—one that will no doubt take a while to accomplish. I want to learn to speak Chinese, at least conversationally. I left China in May knowing how to say hello, how are you, I'm fine, and thank you. It's not a lot, but it's a start.
I may never reach my super power goal, but I can say hello and goodbye in French, Chinese and English—I just have to keep adding to my word base!