If you're like most college students, you will graduate with more debt than you can bare. And now that interest rates are set to double next month (no joke), this reality is only becoming scarier. I would love to tell you that I have some secret tip to keep you from racking up loan debt, but I am still trying to figure that one out. What I can tell you is that it is in your best interest to start budgeting your money early on to avoid any additional, unnecessary financial burdens. But as the saying goes, it's easier said than done!
I find it especially hard to save money during summertime. If I have a good night at work (I'm a server), I have no problem spending a bit more than I usually would. Or when I get my paycheck, I feel the need to "treat" myself to something. Needless to say, I like to spend money, and I forget about the saving aspect. However, I will say that living on my own has forced me to start, or at least try to start, budgeting my money. I have to make rent each month, buy groceries and have enough gas in my car to get me to work or to my internships.
Here are three quick tips that I recommend if you've never made a budget before:
1. Don't Lie To Yourself
When you first create a budget it is important to be honest and realistic. If you know you spend a lot of money on food, include that in your budget. Having future goals to cut spending is great, but don't anticipate those changes in your initial budget or you will be sure to fail and overspend.
2. Every Penny Counts
An iced latte here and a bag of nachos there doesn't matter, right? WRONG. The little things add up quicker than you realize, and before you know it you've spent $50 on Skittles.  If you can hold off on the little things then you'll have more money to spend on something you'll get to enjoy for longer than 10 minutes (like a new pair of shoes)!
3. Take Advantage of Rentals
If you're like me, you hate textbooks. They're boring, they're heavy and they're expensive. The worst part? You have to have them. If you want to save money, and you have no intention of keeping your textbooks, rent them online. Take it from me, eCampus.com has the best selection of new and used textbooks to rent!
I know I still have a long way to go before I'm really good about saving my money, but like I said, I really feel that living on my own has helped me to start budgeting better. Do you have any helpful tips for those that are just starting out?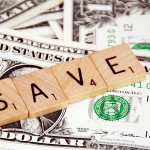 It's no secret that college students have to stretch every penny. We have to worry about covering tuition, housing expenses and food, all while trying to have enough spending money to live it up during the best four years of our life. But with all of the loyalty programs and rewards cards that businesses offer, it is also very easy to cut corners and score a free meal every once in a while. I have narrowed down the top five rewards programs that I feel give you the best bang for your buck. Check them out:
5. Kroger Plus Card
Do you buy groceries and gasoline? If the answer is yes, then you should definitely have a Kroger Plus card. It gets you great discounts on groceries, and actually allows you to go online before shopping and pre-load coupons straight to your card so that you save even more money. Even better, you don't actually have to keep up with that pesky piece of plastic anymore. Just type in your "alternative ID," (the phone number associated with the card), and start saving money! In addition to great savings on groceries, you also earn 1 point for every dollar spent, which goes towards gas savings. This card will do nothing but save you money on food and groceries, which seems like a pretty good deal to me!
4. CVS ExtraCare Rewards
Although drugstores are typically known for offering overpriced products, the CVS ExtraCare card mitigates that stereotype by offering customers great discounts and coupons on a variety of products. This card personalizes the coupons it offers you by utilizing your purchase history to offer you great deals on the products you actually want and need. Not only are you offered great coupons, but you automatically receive the weekly sale prices with just the swipe of your card. To top it all off, for every 10 prescriptions you have filled, you earn $5 in ExtraBucks Rewards! So stop paying so much for those vitamins.
3. Qdoba Rewards
Regardless of whether you are team Chipotle or team Qdoba, the Qdoba rewards card is what it says it is – all rewards. Just for signing up you receive your choice of either a free large drink, or free chips and salsa. After that, all you need to do is swipe your card every time you visit. After purchasing 10 meals, and collecting 1,000 points, you receive a meal for free! You have nothing to lose and only free meals to gain by signing up for Qdoba rewards! Anyone else addicted to their guac?
2. Speedway Speedy Rewards
Don't let the Speedway name fool you; the Speedy Rewards Card isn't limited to discounts on gas. In fact, you can actually redeem your Speedy Rewards points online for gift cards to your favorite restaurants, clothing stores and gaming websites. In addition to earning points for every dollar spent on gas, every time you purchase a food item that belongs to a "Speedy Rewards Club," you will receive that item for free after so many purchases of that item. I always use this card to score a free coffee before studying.
1. eCampus.com eWards 
Let's face it, no one likes buying textbooks. They're expensive, they're heavy and they're painfully boring. But if you want to know what's going on in class, they're necessary. Now that eCampus.com has introduced their eWards program you earn points every time you rent/buy/sell a textbook. The points add up quickly and turn into HUGE savings for the next time you need books (like a $25 gift card)! Additional points can be earned just from referring friends or tweeting about deals. Enrolling is super easy and it's free, so there is really no reason not to. Join me and more than 20,000 other students and become an eWards member and start saving now!
(BONUS: Double Points Days are starting May 29! For one week only, eWards members earn double points for selling used textbooks.)
What are your favorite ways to save money?