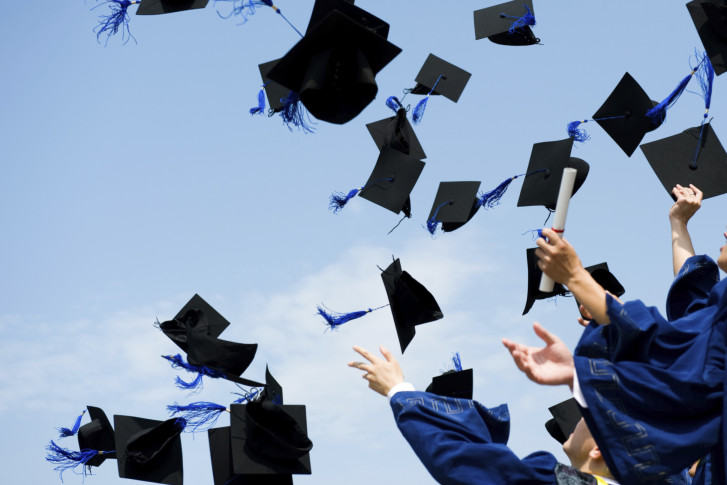 Graduating from college is an important milestone in any graduate's life. It marks your ability to commit to something long-term and accomplish it. Getting your degree is the first step into entering the professional workforce and while it's exciting, there's a hurdle you must jump before you can land that first job; writing a resume. Writing resumes is something most recent graduates struggle with, but with the right formatting and content, you can write a killer resume any employer will be drawn to. Here are some tips on how to create such a resume:
Use a reverse-chronological format:

As a recently graduated college student, it's best to use a reverse-chronological format. You most likely won't have a lot of work experience, so using this format is the most practical way to show your vertical career progression. Listing your education at the top is practical because it's your greatest qualification.

Click here

for a step-by-step guide on writing a reverse-chronological resume.
 2. Keep it to one page: You won't have enough experience to justify having a second page to your resume. Did you know that employers will only look at a resume for 6-10 seconds at max? Therefore you need to make your resume short, sweet, and to the point.
3.  Do not include a reference page on your resume: Since your resume needs to be no more than a page, don't waste valuable space by adding references.References should be made available upon request. Employers most likely won't ask for references until the actual face-to-face interview. Bring a separate page with your references when that time comes.
4.  Include a link to your professional profile: Every recent graduate needs to have at least one professional profile established. Most professional employers use social media as a form of researching their candidates, particularly through LinkedIn. Provide a link to your profile with your contact information.

5. List your GPA: If you have a GPA of 3.0 or higher, list it at the top of your education background. Anything below a 3.0 should not be listed, but keep in mind, employers will take notice of this and possibly ask you about it during the interview.

6. Bullet point your work experience accomplishments: Many people make the mistake of listing the tasks and responsibilities they were given when describing their work experience, but employers aren't interested in this. They're interested in what you accomplished while you were there. Since employers will only scan over these accomplishments, it's best to bullet point everything so that it's easier to digest. Make sure to also use strong action verbs when describing said accomplishments.
7. Leave anything from high school out: Employers aren't interested in what you've accomplished before college. They want current, relevant information that supports your overall career oriented goals.
8. Don't fluff up your summary/objective: Throwing in words such as "team player" or "proactive" are overused terms employers recognize as pure fluff. Instead explain how you were able to improve any processes.
Avoid using pronouns:

When writing your resume, it's best to avoid talking in first person ("I" or "Me") or third person ("John worked as", "He worked as"). The best way to write your resume is in a telegraphic manner.

10. Use relevant keywords: When applying for a job, look for repeating key terms in the job application. If you have any of those skills or had any experience in that process, then incorporate them into your resume.