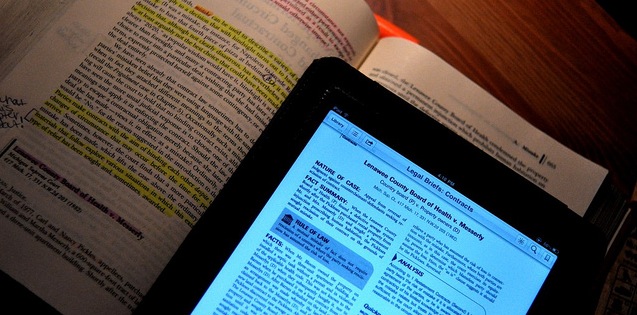 With the popularity of all-in-one electronics on the rise, college students all over the country have been taking advantage of new computers for their school work. One observation I've made while in college is that a lot of students use tablets for their classes rather than laptops. As a man without a tablet, this is very surprising. I always thought of tablets as just tiny, slow computers, or big smart phones, but I've actually seen some really creative and useful ways that my classmates are using them this past year. Here's just a small list of some of the things I've seen done.
Note taking: While many students prefer to write down their notes, using a tablet to take notes in class IS a handy way to save paper, and keep your notes looking clean and understandable.
Easy Organization: Many tablets come with, or can download, many organizational apps. These range anywhere from calendars, to help coordinate college students' very hectic lifestyles, to just keeping track of all your notes and files. Tablets can act as a great way to organize all your notes and class work. Just remember to have backup memory!
Reading: This isn't necessarily college-related, but tablets are a very quickly growing way to allow anyone to read an entire library worth of books without taking up all the space!
Online textbooks: Many schools and companies are now making their textbooks available for purchase in digital copies. I personally prefer renting a hard copy textbook, but if you don't want to deal with damage, or if it'd just be easier to have all your information on your tablet, the digital copy seems like it'd be a major convenience.
Whatever you can think of! I had a class this semester where a student used his tablet during a presentation. He had specific sentences recorded on it, and when he'd reach certain points in the presentation, the tablet would interject with arguments that he would quickly dismiss. A tablet IS a type of computer, so if you're able to find an app for it, or if you have the imagination for it, there are almost limitless capabilities for how to use it!
I'm not saying that you absolutely NEED a tablet in college, after all, I've been doing just fine without one! However, there are times that I wish I had one because it'd make my life a whole lot easier. Having to carry around a million textbooks, and not fully knowing the bus schedule because I don't have a bus app can be quite a pain, so you be the judge as to whether you'd want one or not! What kind of tablets are you all using for your classes?
Are you behind on your holiday shopping list? Still shopping for your college kids? Or are you looking for the perfect gag gift for your buddy? I think I can point you in the right direction. Skinit.com offers "skins" for phones, laptops, iPods, iPads, and the like. "Skins" are protective covers that will help keep your electronics safe, and display virtually anything that you want. They are guaranteed not to interfere with product functionality, they leave behind no mess, and they are specifically designed for each product.
There are endless possibilities in finding the right skin, ranging from sports team's designs to artsy designs to customizable designs, which allow you to add your favorite picture, shape, or text. Get your girlfriend a skin for her laptop with her favorite picture of you two together for some added "brownie points." Get your buddy a skin for his iPhone with the most embarrassing picture possible for $19.99. Skinit.com provides a cheap way to find a great gift for your friend or loved one. Check out the endless possibilities at Skinit.com, and you'll see why they have become such a popular gift for people of all ages. Skinit has something for everybody.
eCampus.com wants to say thank you to all of its customers, and what better way to do that than giving away a piece of the hottest new technology. eCampus.com is giving away a free iPad to 3 lucky students this summer. Every student selling a used textbook to eCampus.com this spring will be entered to win; one entry per book. Students can also become Facebook fans of eCampus.com to receive an additional entry into the contest.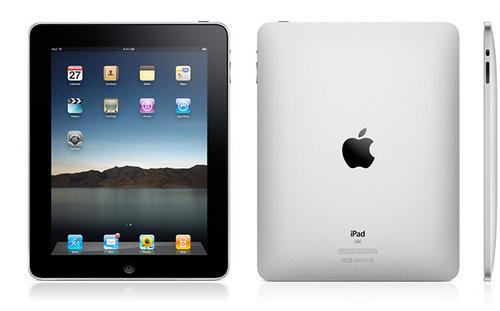 The iPad can be used to view any eTextbook that eCampus.com sells. Just get the Coursesmart application and your ready to go. You can highlight, take notes, and even search through the text for keywords. Awesome.
eCampus.com pays more for books than anyone else, and they buy back more titles than anyone else. It's a no brainer. Sell your textbooks to eCampus.com, and you might win an iPad.
Good Luck!!
SeanJohn
I'm reading Environment: The Science Behind the Scenes