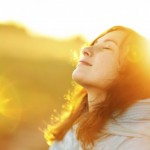 As the semester is ending, the only thing on my mind is summer. While I wish I could spend my summer lounging around, the sad reality is that I can't. This summer I'll be working part-time, working two on-site internships, as well as blogging for eCampus.com. Maybe you don't want to spend your summer like me, but there's something everyone can do to be productive during break. The following are my recommendations for ways to have a productive summer break.
1. Work. Working allows me to save up money so I don't have to work as much during the school year. If working part-time is the only thing you'll be doing this summer, then you'll still have plenty of time to relax and hang out with your friends.
2. Intern. Internships are the best way to get experience related to your field. Unfortunately, many internships don't pay, so doing one in the summer can allow you to work without trying to juggle school and work too. But the important thing about internships isn't the money; it's getting real experience. Internships are also a great way to gain pieces for your professional portfolio. If you don't know where to start looking, check out internships.com (that's how I got this position)!
3. Volunteer. There's nothing more rewarding than doing something good. Countless organizations take volunteers, especially during the summer. Volunteering is a way to do something you're passionate about outside of school.
4. Study abroad. If there were one thing I wish I could do, it would be to study abroad. While it may be pricey, there are options to take care of the finances. There are numerous national study abroad programs, and your school may have its own study abroad program. Learning or working in a foreign country is a great resume enhancer.
5. Personal improvement. If the above don't seem like your thing, you at least owe yourself some "me" time after a long semester. Start a new fitness routine, read a book, or take up a new hobby. There are endless ways to spend your summer. You don't want to waste three months with nothing to show.
There is nothing wrong with relaxing for a few days after finals and enjoying the sun, but it is important to have a plan. The longer you sit around, the harder it will be to get back on schedule.  What are your plans for making this summer the best it can be?
Club fairs, internship offers, classes and part-time jobs are all beginning.
It's easy to sign your name to a bunch of club newsletter lists, but eventually, you'll have to make some choices as to what you want to follow through on and which you don't.
I am a perfect example of taking on too much. I always knew I didn't want to regret not doing something. I played collegiate field hockey, pledged a sorority, worked at the study abroad office, actually studied abroad, lived in a sustainable living facility and kept up with multiple internships and part-time jobs.
Looking back, there is nothing I wish I did, aside from maybe relaxing a bit more.
Half way through your college experience, you might feel as though your responsibilities and commitments are gobbling you up. I am not condoning running from responsibility, but one way I started over was through the National Student Exchange. I realized I had a lot of commitments and I no longer was too happy. I realized as a 20 year old, I didn't need that much stress.
I made some phone calls and prepared a trip with the National Student Exchange. I figured out that a school 3,000 miles away had the courses I needed and was cheaper for me to go to. I got to relive some study abroad moments (packing for four months in two bags, meeting new people from all over the world, exploring a new area). I am a proud alumna of all of the organizations I was apart of while at my home school back in New Jersey. Now, when I have a few hours in between classes and internship work, I get to explore California with new friends. I scheduled courses into my schedule that make sense to my academic career that I wouldn't be able to have done otherwise.
If half way through your college years, you feel as though your life is more stressful than you can manage, go over to your school's study abroad office and check out if they participate in the National Student Exchange.
If you don't have this as an option or traveling isn't for you, be honest with yourself and with others about how much you can take on. Exploit your opportunities; go out there and do stuff; but be sure to take some time for yourself too.
When someone's typing on a laptop, what do you imagine they're on? Facebook? Tumblr? Twitter? Pinterest?
Although that is the majority, some college students are actually at work, and I don't just mean typing up a paper or researching for class work. Virtual internships are a thing of the present, and although online colleges seem a bit sketchy, online internships can yield some real resume building experience.
Personally, out of the seven publications I have written for, only two were honest to goodness in-person jobs, and only one was in a typical 9-5 format (although it was really 9-6pm with a half hour lunch break).
Although working in your pajamas seems like a dream come true, and sometimes is, getting dressed and going out in public to work can make a great difference to your motivation and quality of work. I'm not going to lie though, making deadline in my workout clothes while on the deck at my grandmother's house with iced tea and cookies in hand is a dream come true…
As a journalism major, gaining writing experience online is an option. Education majors might not find as much luck gaining virtual internships, but knowing how to find internships online is key.
Check out the Top 10 Internship Ready Majors provided by Internships.com.
Speaking of that site, five out of the seven writing opportunities I have had were from internships.com. The steps to finding an internship are easy. Make a profile. Upload your resume. Copy and paste your cover letter. Search and apply. Just be sure to tweak your CV for employers aka customize it with their company name and highlight one specific reason why you think you're cut out for their position. Then it's all a waiting game.
Gaining experience can be nerve racking, but the more things you apply to, the better your chances of hearing back. Don't leave any pebble unturned.
One thing I realized the hard way is to be sure to research or read up about the company before applying and accepting.  I knew a bit of what I was getting into with one job I had, but I quickly realized it was not for me. This situation can be prevented if you do your research beforehand.
There are tons of quality websites to find internships and entry-level jobs that are major specific. As a soon-to-be college graduate, I'm reluctant to sharing all of the websites I use as a journalism major (since the field is so tough right now), but as soon as I nail something down for myself I'll share some specifics!
Good luck and happy hunting.