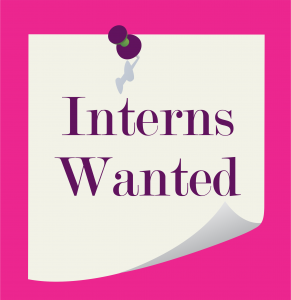 Since starting my college journey last year I have learned a couple of things: a load of laundry makes wallets cry , coffee is a lifesaver, and the official 8 am class attire is PJs and bedhead. I can, however, say that one of the most valuable lessons I have learned is the importance of internships.
So why exactly should you intern in college?
1. Internships present the opportunity to confirm your choice in major.
You're young; it's okay to change your mind once or twice, heck maybe even five times. College is the time to discover yourself, I mean isn't that what growing up is about? That's what Internships are for; they allow you to experience something firsthand to see if you could picture yourself continuing to do in the future.
2. Internships help provide a smooth transition from the classroom to the workforce.
Think of an Internship as a bridge, it connects one side to the other. Internships allow you to develop skills that you can't learn from reading a textbook or sitting through a theory class. Much internship often requires you to complete critical projects and occasionally heavy research that will help prepare you for future job assignments.
3. Internships allow you to sample a company without having to commit.
Let's be honest here, commitment is a scary thing. Luckily, internships allow you the opportunity to test out the company, managers, coworkers and the work environment without any repercussions. How cool is that you get to test out a possible future employer without any strings attached?
4. An Internship often leads to a job.
Companies look to hire well-trained, quick learners, self-motivated, and hardworking individuals. Many supervisors give feedback to help interns strengthen professional skills before entering the workforce.
5. Internships allow you to network.
In today's modern day society it's no longer about what you know, it's about who you know. Building up credential through internships helps get your name out there and meet people who could potentially be your boss, coworker, or maybe even future business partner
I can't stress this enough, an internship is the most powerful credential you can have on your resume upon graduation
Now that you've discovered (or are on the path to discovering) your passion, it's time to make it happen.  This might seem like a daunting task, but try taking things one step at a time.  If it's something you already know a great deal about, you're already off to a fantastic start.  However, if you're anything like me, you might not know much about the field you've decided to pursue.  Here a few ideas that will get you headed in the right direction and will send you on the way to becoming a happy (and successful!) professional.
1. Find a mentor.  Finding someone in your desired profession, who can teach you everything he or she knows about that field, is perhaps the most valuable step you can take.  Maybe you have someone in mind you can talk to, or maybe you have to start from scratch like I did.  When I decided that photography was something I was interested in, I simply emailed a wedding photographer and asked whether she might be interested in meeting with me to talk about her profession.  It was scary putting myself out there, but I quickly found that people are very willing to help.
2. Get an internship.  While internships usually mean unpaid work, the experience you'll gain in the end will make it well worth your time and energy.  This will also give you a chance to "test-run" your possible career.  Maybe you find that you aren't in fact crazy about it, but at least you won't make the same mistake twice!
3. Teach yourself.  We live in a world of YouTube and self-help books, so take advantage!  There are so many tools available to us that our parents didn't necessarily have when they were preparing for their careers.  Start by simply "Googling" your career of choice and you'll find countless websites, articles, and blogs, where professionals in that particular field share their success secrets and stories.  Head to the nearest bookstore and pick up a book that talks about your potential career in detail.
4. Make connections.  I've only been working in the photography industry for a few months now, but already I'm making awesome connections and meeting new people all the time!  Each photographer I meet offers new insights and advice for aspiring photographers like myself.  So don't be shy! Get your name out there, shake as many hands as you can, and welcome their advice with open arms!
Deciding whether to stay in or drop a class can be challenging. Sometimes it's tempting to drop just based on the professor alone, the class time or the work load. But before making a hasty decision, you need to weigh the pros and cons and determine if staying might be better for your future courses after all.
When considering dropping a class, you should first consider why you want to drop it in the first place. Do you just want to take the class with a different professor? Do you feel bad about your friends all being in a different section? Is it just too hard to wake up for 9:30 am? If you only have one reason to drop—and not a very good one—you should stick it out for the semester. One early class won't kill you, and might actually make you more productive later on. Being without buddies is a good way to make new ones…or just make your way through the class being the quiet observer that doesn't annoy the professor. If your desire to drop the class is more than superficial reasoning, you have some more consideration to do.
If you have an overloaded schedule (and by that, I mean more than 15 credits), lots of upper level classes and just overall lots of work, maybe it isn't such a bad idea to drop that killer class that is so not going to be a GPA booster. If you just want to drop one class because you're taking too many, you should also consider how dropping your hardest class will affect your schedule the next time around. Would saving it for later mean an even harder semester? Sometimes letting go of the fun elective is the better decision when you have to create a sequence or have to take classes in a certain order for your major.
So, before you even think about hitting that drop class button, you need to do some planning ahead. If the course is a prerequisite for another class you have to take, say no to the temptation. If it's a course required for your major that you can take at any time…well, consider how hard the class will really be (sometimes the profs scare you on the first day wit their syllabus and grading policies, but they turn out to be super lenient and get off track almost immediately) before deciding whether or not you should put it off. If it's a prerequisite for classes that you really want to take, then it's up to you whether or not you want to stick it out; sometimes you can replace it with another class or change up a sequence to still get into the ones you want to take and avoid the classes you could care less about.
If you have a job or internship over the course of the semester, its workload shouldn't be taken lightly when added to all your school work. If you need a lot of work hours and it's hard to fit into your schedule with an extra class, then maybe dropping will help your work opportunities. If all you do at work is sit at a desk and do homework while occasionally helping someone on a project, I think you can handle having one more class in your schedule.
At the end of the day, you have to do what's best for your sanity. Figure out what you can handle—there's no reason to completely stress yourself out if the course is unnecessary or can wait to be taken later. Consider your work load, the time needed to put into the class, if not taking the class will mess up your schedule for the rest of your college career and whether or not the class is actually needed. Don't automatically drop if you don't like the professor—having a good relationship with them is important, but one bad teacher for a class you really need to take isn't too much to handle now and then.
Good luck and happy studies!
There are five things that I just can't commute to New York City without:
This one is most obvious.  Our phones are our lives.  I wouldn't be able to get to work the first day without Google Maps.  Because of the Urban Spoon app, I found the nearest Indian food place without wasting time wandering around on my 30 minute (well 20 once I wait for an elevator) lunch break.  I keep up with editors in San Francisco, Dallas, Lexington and New York via email.  I listen to music (very low or only in one ear for safety reasons) as I walk through the streets or sit on the train.  One thing I learned the hard way though is to never text while walking.  I know it seems silly, but I have gotten inches from speeding cabs on more than one occasion because of texting.  Always pay attention while walking, no matter where you are!
Everyone I know who has to commute hates it, but with the right stuff, it really isn't so bad.  I love the fact that I have 30-40 minutes at the start and end of every work day where I can either just sit and read, listen to music or get to know the person sitting next to me.  So far I've read The Monster of Florence, Fifty Shades of Grey, and Fifty Shades Darker as I've commuted.  Last year, it took me the whole summer just to finish one book!  If you're not into books, listening to music, playing games on your phone or just looking out the window are other nice ways to cherish your downtime while on your commute.
This may be the writer in me but I carry a marble notebook with me everywhere.  Aside from my planner, which I don't always have on hand, I use a notebook to leave myself reminders, take notes during work, or write down the crazy stories of my day.  I don't think I could leave the house without pen and paper in some form.
Everyone should do this!  Take a zip lock sandwich bag and fill it with essentials.  I keep Oil Absorbing Sheets, Excedrin, a small mirror, anti-bacterial, pens, gum, lip balm, floss, tweezers, tissues and a mini toothbrush and paste in mine.  This way, you don't have to look through all the compartments of your bag to get to what you want and it makes it easy to change from bag to bag.  Also, if you get caught in rain, your lotion explodes or your water bottle leaks, nothing will get ruined.
As told in the post "Don't Just Think On Your Feet, Think Of Your Feet," I wouldn't be able to commute without my commuting shoes.  I still have blisters and calluses from those first two weeks of walking two miles each way in flats. Walking as a part of your commute is a good way to incorporate a bit of exercise into your day, but walking in shoes without support can lead to back and knee pain.  You could really ruin your feet.  I commute either in a pair of Keds or these Fit Foam Adidas Flip Flops.  Change up your shoes and your feet will thank you!
I've got a one-hour commute to New York City.  Don't worry; there's no "poor me" necessary. Americans took 10.7 billion trips on public transit (back in 2008), and so far, I have only taken 20.  To be honest, I don't have it half bad.
I'm living at my grandmother's who treats me as if I were the Queen of England, something I can't appreciate enough especially after living on my own for months traveling.  Not many people can say their ride home from the train station arrives in perfect time each day to bring them to a home, not just a house, surrounded in sweet smelling grass and clean crisp air.  Not many can say they come home to their bed made; their clothes cleaned; and fall asleep to the light hum of Teen Mom on the television from the room down the hall.
Even with all of these luxuries at home, the commute to New York City could be hell.  I could focus on the dog poop that I stepped in on my first day as I got off the train.  I could let the creepy guy in the corner staring at me give me a scare that lingers the entire day.  I could listen to the arguments of the couples on the street, the baby crying, the lady's voice screaming on the phone so loud I'm scared her lungs will end up on the floor.  I could let myself be paranoid as there are so many noises pouring out from the ground (subway), creeping up behind me (people just walking to close), or voices from the sky (people in their apartments five floors above).  I've learned a whole new meaning of the line Alicia Keys sings: "even if it ain't all it seems I've got a pocket full of dreams…" My pocket too is full of dreams; unfortunately, it is empty of cash, a common result of commuting.
If you head into your commute thinking to yourself that your pockets will forever be empty, the train will always be late, the person sitting next to you will reek of body odor and you will show up to work in pit stains because it is 5,000 degrees (blame global warming), then you'll never get to see the good things that come with commuting.  Although they can see few and far between, there are some positives that come out of commuting.
On the days those problems don't happen, you will feel like a million bucks.  The bad just helps you appreciate that nice conversation you had with a stranger on the train, that boy's smile as you make funny faces at a him while you're waiting for your train home to get a track number, and the witness of a moment of raw and sweet human nature like a mother kissing the top of her daughter's head or a boyfriend holding his girl for just one second longer.  When you're finished with a long day, you'll appreciate that the train that will bring you home has air-conditioning and leather (looking) seats instead of the old clunker that brought you to the city in the morning.
Lesson learned: "Don't take the bad annoyances to heart, just hold the sweet little things close."
Okay, so if you're a guy, you might think you just got advice from My Little Pony herself.  What I mean to say is that you can let yourself get pissed and curse and complain on the phone like I hear that thin, blond woman doing everyday I get out of Penn Station (I feel so bad for the person on the other end of that).  Instead, let it go.
Like Robin Williams in Good Will Hunting, "it's not your fault. Look at me son; it's not your fault."
Like The Lion King, "When the world turns your back on you, you turn your back on the world, right? WRONG." When it comes to stupid problems in your day, Hakuna matata.
Like Liz's come-what-may philosophy in Gilmore Girls:
LUKE: How can you be so calm about this? You're so calm.
LIZ: Because I got my new come-what-may philosophy.
LUKE: Your what?
LIZ: My philosophy. It's about accepting what comes your way, whatever it is. If a bus is heading right at you, let it come. If a piece of space junk comes hurtling down at you, let it come.
LUKE: Or you step out of the way.
LIZ: You know, that's probably better, and when I said what I said now, it felt wrong.
Don't let yourself get hit with space junk, but relax and let the little stuff go.