http://www.kbkcommunications.com
Being introduced to Pinterest was the best and worst thing that has ever happened to me. I have, however, learned how great Pinterest actually is.
1. Recipes. FEAR NO COOKING PAN! Pinterest has been proven to help turn you from Ramen Noodle Nancy to a 5 star chef in just a matter of minutes. Pinterest is full of endless amounts of fast, easy, tasty and healthy step by step instructions of recipes that will taste like a party in your mouth. It'll be impossible to go back to eating microwave dinners after scrolling through your timeline.
CAUTION: you may possibly burn down your building in the process of attempting to be the next Betty Crocker, don't worry your friends will thank you when they see all the cute firefighters.
2. Appearance. You can easily spruce up your dorm room with quick simple D.I.Y crafts, put together outfits for the week, and makeup/hair tips to help you look "natural" in your 9:00am class so you could catch that cutie's eye without looking like you're trying too hard. Who said you can't be Fabulous on a budget?!
CAUTION: If your D.I.Y. crafts end up looking like a kindergartener's art project…give all the credit to your roommate!
3. Dream Wedding. In the world of Pinterest, planning out every last detail to your dream wedding while you're still single is totally normal. If you want to have the best and most memorable wedding ever you're going to need to prepare 4,5,6 or heck maybe 10 years in advance, darling it' s never too early. Besides who needs to pay thousands of dollars for a fancy wedding planner when you have a Pinterest account?! With the money you save from not hiring a planner you can use it for your dream honeymoon which you can also plan on Pinterest. *hint, hint*
CAUTION: Mentioning your Pinterest wedding board on the first date is not the ideal ice breaker, you may just end up walking back to campus alone.
Pinterest is the ultimate survival guide of living on a budget. You can be super hip without having to move back in with your parents. Be careful, you might get hooked.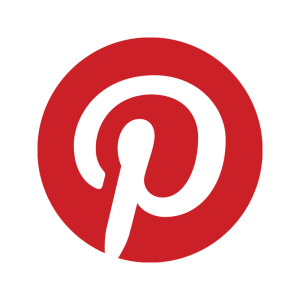 https://about.pinterest.com
Check out our eCampus Pinterest when you have some free time: www.pinterest.com/ecampusdotcom/
It's like freshman year all over again…the dreaded thought of weight gain. In a foreign country with an entirely different diet than the States, it can be hard to maintain your weight and fitness—especially when you have to juggle class, exploring your new home, and venturing off on the weekends to new places! Not to mention having a host mom who likes to fill your plate with three courses at 8 pm. Others try to save money or avoid the weight sitch entirely by eating infrequently and as little as possible—no buono!
Food is an important part of every culture. Italy is all about the pasta, bread and vegetables, versus Americans chowing down on hotdogs and hamburgers. But if you look around Italy, you'll see mostly skinny or average weight citizens ordering light lunches and big dinners. So how can you handle a pasta lunch, and a pasta dinner followed by potatoes, meat and salad, and ending with a fruit salad? You have to keep your food quantities in perspective. Follow the culture. If they eat a lighter lunch, follow suit. You might get hungry again before dinner if you're used to eating earlier or having a larger lunch, but give yourself some time to adjust. Grab a snack or go exploring to keep your mind off food (though passing so many little gelato stores might make it worse). After an adjustment period, you'll be able to eat on the same schedule as the Italians, or whatever culture you're experiencing, do.
Saving money is always a concern when abroad, but don't let that keep you from eating! You don't have to go to a nice restaurant every time you want to eat. Check out grocery stores—they often have cheap, already made options for lunch or ingredients to make your own. Go out to eat with a large group and try sampling a variety of dishes; by splitting the bill, you'll still get all the flavors of your country at a lower price then trying to work your way through the restaurant's menu on a variety of visits. Also, simply checking out the smaller cafes and lesser known restaurants on side streets could lead to big money savings—and having a secret hangout!
Besides money and weight gain, others are just concerned about pleasing their host families. When you first arrive, just talk about what you can or can't/won't eat and go from there. Get a sense of their eating habits—how much they eat and when they eat—and try to mimic them as much as possible. They want you to have a good time studying abroad and want to make the adjustment easier, which can mean making you feel at home with a big hearty meal. Don't feel like you have to eat it all. Learn how to say "I'm full" or something along those lines, and politely decline. They won't be offended and it can actually help them learn how much food they should make so it's sufficient for the whole family.
Most importantly, you need to enjoy your abroad experience. Don't let counting calories or coins hold you back from eating and doing what you want to do. Once you immerse yourself in the culture, measuring out everything you eat won't matter anymore. Besides, there's always time to lose weight if you need to or form a stricter budget for the rest of your stay. In the meantime, buon appetito!
In my three years of college I have experienced a wide variety of take-out, fast food. In fact, there are a plethora of options right near my campus, as I'm sure is the case with many of you.
In Philadelphia, we can get cheese steaks, pizza, chicken, fries, burgers, Chinese food—you name it, in about 30 minutes or less.
A personal favorite of mine is New Asia, a Chinese takeout 3 blocks from main campus. They don't do delivery, but they made a mean pizza roll (oh, did I mention they specialize in both Chinese and American favorites?).
On any given day, New Asia caters to a variety of students. You can get General Tso's chicken, friend rice by the bucket, and noodles for days. I'm always in Heaven.
Then I actually went to China.
I still like New Asia, and you can bet I'll be back there in August. But, now that I have experienced real "Chinese" food, I don't know which I'll prefer.
When I arrived in Beijing, I had trouble with chopsticks, as many newbies do, but I also had mixed feelings about the menu.
Some food was similar—dumplings for instance a big deal in China. They have every kind and are considered a staple at most meals. New Asia could compete easily with some of the dumplings I tried.
But other offerings seemed to come from different places. First of all, in China, they don't name their food after Generals. So, General Tso's is unheard of. In fact, I didn't see it once.
And another misconception? Rice.
At school, I could order rice, just rice, and be satisfied in my Chinese food craving. However, in China, rice is not a main dish. In fact, it's served at the very end of the meal, almost as an afterthought. It signifies that the other courses are finished.
When my class would go to restaurants and not be particularly thrilled with the duck liver, or heart that we tried, we would patiently wait for the "fried rice" or noodles. We would have waited forever. Although it exists, and is amazingly delicious, it's not a huge part of the menu. Instead you have fine meats, marinated veggies, dumplings, crab, and soy.
I had a blast trying the food in China. I had crab dumplings, duck heart, and the best cucumbers I've ever tasted.
But here's what I discovered: Chinese food in Philadelphia is a distant cousin to Chinese food in China. Both are good, but both are different.
Because we live in such a huge country, with plenty of cultures, influences and people we have access to food from all over the world. Don't be fooled. Food is specific to location and local influence. In name alone, it may appear to be one thing, but stay open minded. Be prepared to have multiple food perspectives.
Just like China, Pizza in Italy probably doesn't taste like pizza from the dining hall, or maybe it does? You tell me.
Nobody likes to go back to school after a month long break…especially when you have to walk from your dorm room through a foot of snow! That's why we've partnered with Skinit.com this semester to show you how much we care. Every day from January 2nd to January 31st, we're sending out an eCampus.com Care Package to one lucky winner! That's 30 lucky winners! Care Packages are valued at $250. Enter now for your chance to see just how much we care. Limit one entry per day.
CARE PACKAGE INCLUDES:
$50 eCampus.com Gift Card
$50 Skinit.com® Gift Card
$15 iTunes® Gift Card
USB Beverage Cooler
Riptidz® Earphones
Digital Photo Keychain
Reed Diffuser
(3) Chex Mix®
(4) Folgers Coffee®
(2) David Sunflower Seeds®
(4) Frito Lay® Chip Variety Pack
(4) Snyder's Mini Pretzels®
(3) Ramen Noodle Soup
(2) Microwave Popcorn
(3) Ritz® Cheese & Crackers
(3) Kraft Easy Mac®
(3) M&M® Bite Size Cookies
(3) Cheez-It® Crackers
(1) Jack Link's Beef Jerky®
Make sure to share this sweepstakes with friends for additional chances to win. If you refer a friend and they win, we will send you a $50 eCampus.com gift card!
After you start college, most people begin to realize that their metabolism begins to slow down and weekend activities of going out and late night eating are beginning to catch up to them. You can help this problem by beating the massive weight gain that can come from Thanksgiving dinner. If you are dieting or not, you can keep your Thanksgiving dinner light and healthy but still filling. Also, following with the right steps can do wonders!
Before Dinner
Whether you are dieting or not, do not go into your Thanksgiving dinner setting too many limits or goals. You don't need to skip the delicious pumpkin pie dessert just because you think it will push you over the edge. Also, you don't need to overindulge just to be the one that brags about getting seconds, thirds, and fourths.
Have a normal dinner the night before and a light lunch the day of. Don't starve yourself because you are looking forward to Thanksgiving dinner. Your stomach needs to expand to fit all the food you plan on eating, and not eating will slow your metabolism leading to weight gain after making up for it at dinner.
At Dinner
Take your time eating and don't stuff down food because you think it is going to run out. I don't think I have ever been to a Thanksgiving dinner that did not have some leftovers for the next day, so DON'T WORRY. Talk to people and enjoy more than just the food.
Eat normal sized portions. There is such a variety of food at Thanksgiving dinner that even if you eat the same portions you usually would, you are eating a little bit of everything which is more than your normal dinner intake.
If you are trying to diet, stay away from the cheesy items, lots of gravy, or avoid whip cream during dessert. Little things like this can help save a few calories.
If you are still hungry, don't be afraid to go back for seconds. It doesn't matter how many times you go up as long as you are not eating passed the point of being full. Remember, dessert is still on the way!
After Dinner
Sit a bit and have some coffee with the family. Have a little bit of caffeine to keep you from going into a food coma right after you leave the table.
Go on a walk instead of sitting around. Take the dog on a walk or take a walk through the neighborhood with a grandparent or someone you don't always see. This is a great time for family bonding, not just sleeping.
The next day don't stuff yourself again. Because your stomach is stretched out from the big dinner the night before, you are going to feel very hungry. Have your normal breakfast, lunch, and dinner, and have healthy snacks between if you still feel hungry.
Korgan
I'm reading College Algebra