When you're in college, you tend to look at food differently than most of the populous. Most college students are hungry at all hours of the day—that's why most student organizations promise free food in order to get people to attend! But what about when you're stuck in your room on a snow day? Or when you're starving with nothing in site but a microwave?
I like food that's more on the simple side, but still has a little bit of a kick to it!
Here are some fun recipes to try that are both delicious, and partially nutritious!
Canned Soup:
Okay okay, so canned soup isn't really a recipe. But you can use soup for lots of different things! The grocery store, or school store for the matter, has oddles and oddles of soup and noodles for you to choose from! Throw a can in a microwaveable bowl, add a little garnish of cheese or spices and you have a hot and ready to go meal! Now if you want to get really creative—the Campbell's commercial suggest pairing a can of soup with minute microwaveable rice. Pour the soup over a serving of rice and bam! A home cooked meal in minutes!
Scrambled Eggs:
I bet you never knew you could make eggs in the microwave! You can, and here's how! This is what you need: ¼ cup of butter, 4 eggs, ¼ cup of milk, ¼ tsp salt, ¼ tsp pepper.
Melt the butter in a microwaveable bowl—maybe 30 seconds. In a separate bowl, mix eggs, milk, salt and pepper. Once mixed, add to the melted butter.
Microwave for 2 minutes, or until the eggs are set. Remove the bowl and let sit for 2 minutes. Microwave again for 30 secs and then scramble with your fork! Yum! Eggs in no time!
Potato Bowl:
Have you seen the potato chicken bowls from KFC? Have you ever wanted to try one, or better yet, make one yourself? Now you can! Here's how- you will need green beans, corn, microwaveable mashed potatoes, cheese, and chicken tenders.
Drain the green beans and corn. Microwave the mashed potatoes half way, remove them from the microwave and add the chicken, green beans and corn. Continue to microwave for the reminder of time needed (cooking time refers to the potatoes so make sure to read the box!!). Once your remove from the microwave, top with shredded cheese and ENJOY!
Asiago Cheese Dip:
I love chips and cheese—there is no better combo, so why not make a delicious dip to snack on while you do homework or watch a movie? Here's what you need: 1 cup grated asiago cheese, 1 cup mayonnaise (sounds gross but just go with it), 1 jar (6 oz) marinated artichoke hearts, drained and chopped, 1 clove of garlic, minced.
Stir together the cheese, mayonnaise, artichoke hearts and garlic. Microwave in a microwave safe bowl for 30 seconds at a time, stirring in between each heating. When the cheese melts, and the dip has a good feel to it, it should be done! Serve with chips, or pretzels! Yum!
And finally, Pizza on the go:
Want a pizza, but can't afford the outrageous delivery charges? Make this instead! Grab spaghetti sauce, cheese, and an English muffin. Spread the tomato sauce on half of the English muffin, top with cheese, and any other toppings you're craving. Pop into the microwave until the cheese is melted or light brown! Italian delight in seconds!
So there you have it—a few short and sweet recipes to tide you over when your stomach is growling and you need a food fix fast! If all else fails, I say stock up on Smore's supplies and whip a few together when the going gets tough—marshmallows are a sure fire way to brighten your day!
-Ring Queen
I'm reading A Midsummer Night's Dream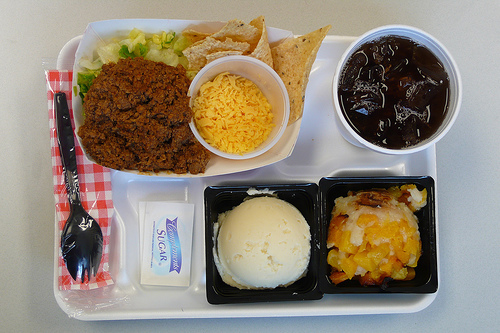 College is tough, not just academically but as you know it can be seriously tough financially as well. One place where college students tend to spend a lot of money is food. Face it, we love to eat out, we love our chipotle and delivery pizza, but you're looking at about $10 a person for either of these options. Then there's the cafeteria, somehow professors love it, I say eww. I've got a few cool, delicious, and super cheap recipe ideas to hit you with. Try them and let us know what you think.
1. Mom's tomato Mac – serves 4 for less than 2 dollars!!
Ingredients:
- 1 Box Macaroni noodles
- 1 Can, Diced tomatoes
- Sugar, salt, pepper
Boil the macaroni until it is tender to your liking then a teaspoon of sugar, salt and pepper. Stir, and then add the diced tomatoes. Simmer for about 1 min, cool and serve.
2. Totino's Pepperoni Chicken Pizza
I know what you're thinking… It can't be done, Well it can be. Heres the recipe.
Ingredients:
- 1 Totino's Pepperoni Pizza
- ½ pack of Chicken Flavored Ramen noodles
Just cook your pizza in the oven and crumble up the dry noodles. When the pizza is complete add the noodles and ½ of the ramen chicken seasoning packet. Bam! The Totino's Pepperoni Chicken Pizza.
3. The Seanwich
Yeah, I invented this one. When I was 8. It stuck with me until college and thankfully so, it super cheap and easy.
Ingredients:
- 2 slices of your favorite bread
- 1 slice American cheese
- 1 Banana
- Peanut butter
- Jelly
Toast the bread and add peanut butter and jelly. Next, add the cheese to the peanut butter side. Slice up the banana and add it to the jelly side. Sandwich the two together and cut in half. Serve with your favorite Doritos.
For some other ideas check out this book by Jamie Oliver: Jamie's Food Revolution: Rediscover How to Cook Simple, Delicious, Affordable Meal
SeanJohn
I'm reading Marketing
When I was in college, I ate ramen (chicken and spicy beef, none of that shrimp chili stuff) and left over pizza. According to this LA Times article, college student Saul Sutcher is eating much better than I did – butter poached lobster tail or pancetta-wrapped quail anyone? Maybe I didn't know how to cook, or maybe I was too busy searching for pennies hidden the couch.
Either way, Megan Carle's College Cooking: Feed Yourself and Your Friends is a great resource for college students wanting normal meals. No butter poached lobster in this one, you'll have to head home for mom's cooking for that one

I suggest you check it out and let us know how the cooking goes. And remember gentlemen, ladies love a guy who can cook, trust me…
SeanJohn
I am reading Exploring Psychology