I truly believe that joining a registered student organization (RSO) was one of the smartest, most beneficial decisions I made in college. Upon transferring to ISU last fall, I joined their Public Relations Student Society of America (PRSSA) chapter. As a member of PRSSA, I am exposed to so many opportunities I wouldn't get in a classroom environment (even if it is a College Course for the Real World). I highly recommend joining a student organization that relates to your field of study. The knowledge and experience you gain is beyond valuable.
Being a member of a registered student organization is a great opportunity to work your way into a leadership position. As a member last year, I was able to observe how the organization was run and create my own ideas. This is my second year as a member of PRSSA, and I decided to take my membership one step further; I applied for a chair position. I am proud to say that this year I will be the Relations committee blog chair. Employers love to see progression from member to leader on a resume, so keep that in mind when becoming involved!
Running for a leadership position in your registered student organization should not be taken lightly. I took it just as serious as applying for a job. I had to polish my resume and write a cover letter, which I had no idea how to do. This gave me a chance to not only learn how to write a cover letter, but to also practice my interview skills. Our PRSSA chapter maintains a high level of professionalism, largely due to the seriousness of its' members.
Your years as an undergraduate student give you the opportunity to prepare for your future career. You can choose to pursue experiences that will help you out, or you can sit idly and wish later on that you had gotten involved. The choice is yours!
Moving into my first apartment was such an exciting experience. I've lived on my own in the dorms for the past two years, but am now fully independent without anyone looking after me (like residential hall staff). Shopping for my apartment was in some ways similar and some ways different than shopping for a dorm room.
First off, I had to buy kitchen supplies. I would recommend buying a cheap dinnerware set.  It's college,  items are bound to get broken or lost, so I really didn't find it necessary to invest in a super nice set of dishes. As far as cups go, I just bought a cheap set of four glasses to add to my collection of free cups I've gotten from campus events. Silverware is super cheap; I bought mine for $1 per set of four. When it comes to pots and pans, stick to the bare minimum. All you will need is two to three of each to get by. When shopping for these items don't forget that thrift stores and yard sales will often be your best friend!
Luckily, I had a lot of items for my bedroom from the past two years, but I did have to go out and buy new bedding (I now have a full-sized bed as opposed to a twin extra -long). I bought a complete bed-in-a-bag set from Walmart for about $40.
As far as some general items go, I would highly recommend bringing cleaning supplies when you first move in. My apartment looked as if it had barely been cleaned prior to move in day, so a nice scrub of the place isn't a bad idea. It's also definitely a good idea to communicate with your roommates and see who can contribute what. Depending on how many people are in your apartment, there's no need to have multiple dining sets. Sharing is fine and splitting the cost is even better! It's a good idea to sit down and make a list of what you have and what you need for your home away from home. It's tempting to buy lots of fancy new stuff, but the reality is that it's just not necessary.
What are some items you've either been glad you bought or that you found you didn't actually need?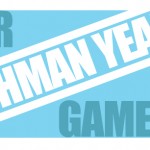 College life brings with it a limited budget and almost limitless free time.
There are plenty of hours to fill, but not a lot of spending money in your pockets. However, there are many resources at your fingertips which can make the experience affordable and enjoyable, allowing you to graduate with good spending habits and without debt.
Here are three tips to help you transition to college living while using your time, money and talents wisely.
1. Start Building Your Resume
Once graduation is over, it's time to get working. Right after high school you have a whole summer to begin saving for the future. Jump right in and get some real life experience to put on your resume and learn what it's like to have an income.
Once you start school, either reduce your hours to part-time or find another job that better suit your class schedule. For some students classwork can make employment tough, but this does not mean it's time to quit working. Just working two shifts over the weekend will give you money to use for saving and spending.
There are a variety of jobs out there for you to try. Whether or not you want something social, like working on campus or something to start networking, or doing entry level work in your field, get started early. Even food service or retail jobs can be the stepping stones to learning leadership skills you will use in the future.
2. Evaluate Income and Spending
Putting together a budget requires accurately estimating how much income you have and what regular expenses you will owe. Determine the funds you have to work with by adding together the money you were given for graduation, any regular spending money your parents will provide and financial aid money that will go toward expenses and paychecks from working.
Even if your parents can't afford much or checks from graduation are small, the money can be leveraged so that you have a cash safety net during college.
Use Microsoft Excel or another online budgeting application to create a budget that tracks the cost of books, cell phone bill and other personal items. Discuss with your parents early on the costs they will assume for you. Making a plan before it's time to pay can prevent you from spending more than you can repay or taking out more than you need in student loans.
Open a student checking and saving account to receive discounted rates and track your spending to make sure you follow your budget. Start with at least $100 to open the savings account and then deposit some of your earnings every two weeks until you have $1,000. You can use the savings for major expenses such as flying home for winter break or making an emergency visit to the hospital after breaking in your leg in intramural soccer.
3. Manage Time Intentionally
Believe it or not, studying is a major way to save money, not to mention improve your grades and prepare you for a career. Putting a sizable portion of your time into study groups or planting yourself at the library utilizes this time to its greatest potential. Take the initiative to be a disciplined student and devote hours to your class work.
You may feel tempted to use these hours for fun events like shopping, going out to eat or paying for other entertainment. Limit your nights out to once or twice a week so that you are in control of your grades, but still able kick back and relax here and there.
Take advantage of the on-campus events sponsored by your school. After all, part of your tuition is going toward these activities, which are often free to you and accompanied with free food. This will help with immersing you in the community as well as saving you from spending money on other forms of entertainment.
College is a time to embrace many new things, but debt doesn't have to be one of them. Make the most of your freshman year by working hard, sticking to your budget and hitting the books.
Alanna Ritchie is a content writer for Debt.org, where she writes about personal finance and little smart ways to spend (and save) money. Alanna has an English degree from Rollins College.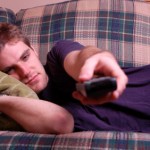 For some, summer break means it's time to go home. After living at school for the past few months, this can be a big adjustment. It means having to abide by your parents' rules again. For me, I have to continually check-in with my mom, as well as be willing to drive my sisters around (using my own gas might I add). Let me tell you: I hate it.
Being at home also means that you'll be seeing old friends from high school. People change when they go away to school, and sometimes your old friends aren't who they used to be. I've found that new friends from school and boyfriends have separated my friends from high school and I. If we do see each other, it's nothing like how it used to be.
I will say though that there are definitely perks to being back home for three months. First of all, it means no more fending for myself for my meals. My mom takes care of the grocery shopping and cooks dinner. There are also the perks of not paying for laundry. If you're like me and lived in a dorm or somewhere where you had to pay for laundry, you know how nice it is not to convert all your money into quarters anymore.
No matter what your home situation is like, it is important to remember that you are going to be there for three months. Take advantage of the time with family and old friends because time with them is limited when you are away. When I come home for the summer I like to try and visit my old softball team. The summer gives me an opportunity to catch up with people I haven't seen in awhile.
Summer break is a time to enjoy yourself and relax while taking a break from school. No matter if you're happy or upset about spending the time at home, try to enjoy your time and make the most of your time off.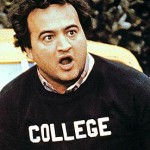 With another semester coming to an end I find myself reflecting on the things I wish I would have done differently. Luckily I am not graduating yet so there is still time to make changes. By no means am I an expert, but I want to offer a few recommendations for making the most out of college so you can graduate with no regrets.
Schedule Early Classes. A great thing about course scheduling is that you can make your schedule whatever you want it to be. Most students choose to make their school days begin around noon, or 1pm, so that they can sleep in, and until recently, I looked at it from that perspective too. This semester, the only availability for a class I needed was at 8 in the morning every single day, and to be honest, I couldn't be happier with it. Sure, getting up that early is still really tough, but its benefits outweigh anything that a 1pm schedule could get me. Waking up early lets you not only get all your work out of the way, it also allows you to explore any interests that would normally just be too time consuming. So if you ever wanted to try kickboxing, rock climbing, or maybe even salsa dancing, do yourself a favor, and actually give yourself the time to do all of that. Which brings me to my next point.
Try out new clubs and hobbies. There are a ton of them out there. Whether they're related to the outdoors, or volunteer services, or even just fashion clubs, they get you out of your room, and into a crowd of people with similar interests to your own. On top of that, they can help you forget about school stress for a while and can get you into those industries you always wanted to work for or learn about.
Stay Fit. This is a really general statement, I know. But doing anything physical will help in ways you wouldn't even imagine. Staying fit doesn't necessarily mean going for long runs every day, or even working out at the gym. Doing anything that keeps your body active works for me, whether it's playing football, rugby, or going on hiking trips, just make yourself sweat every once in awhile. Not only will it help you live longer, and feel more confident about yourself, staying active also helps you relax and think more clearly.
Take at least one class a semester that interests you. This one's pretty self-explanatory. As an engineering major, I know that classes that you need to take can get pretty monotonous. But it's always nice to have a class, any class, even one that doesn't count towards your credits, that just lets you relax and learn about something that always seemed interesting to you.
Don't just follow the crowd. I know the college cliche is to overwork yourself on weekdays and party on weekends. I know a decent amount of students in my dorm that follow that as a law, but honestly, making that your entire life is really boring. College is what you make of it, not what people tell you about it. People will tell you that college is a time to try new things, and meet new people, but that does not necessarily mean work and party. Do it your way, not the way of others.
Stay in touch with campus life. I went to a puppy parade last weekend. A puppy parade. That in itself should make you jump on your university's website to see what's being held this week. About a week ago, male students had a "Walk a Mile in Her Shoes" event, in which men actually walked a mile in high heels. From random things like that to cool community service events, a whole lot goes on around campus, so go check it out, you never know what you might find.
Remember how quickly high school flew by? Well, with more responsibility and opportunities, you can bet that college will come and go even faster. You don't want to be walking across the stage on graduation day wishing you could do things differently. What advice would you give yourself as a freshman?