It's the best day of the year! You know what that means, DANCE BLUE! Not sure what that is? Well let me tell you.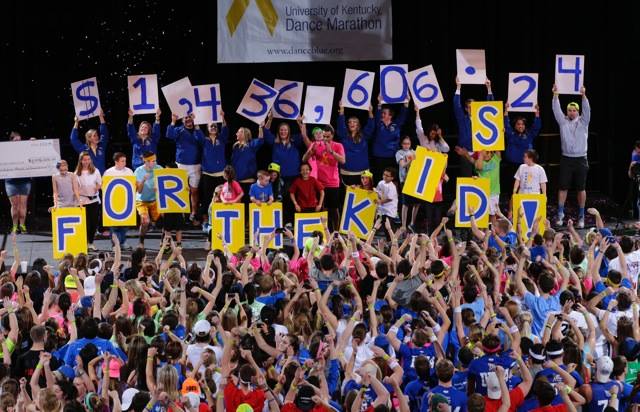 www.danceblue.org
It is a 24-hour no sitting, no sleeping student-run dance marathon held at the University of Kentucky. It's a huge fundraising event that goes toward the Kentucky Children's Hospital (KCH) and is devoted to Pediatric Hematology/Oncology Research.  This year at Dance Blue 2014, over 100 campus organizations participated and there were over 800 dancers who helped raise a total of $1,436,606.24 for the kids.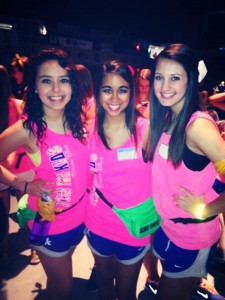 Liza Krein with friends Rosana and Andrea
WHOA. Incredible, right? As a participant in the marathon for the second year in a row, I can only speak very highly of this wonderful philanthropy event. Part of being a dancer in the event is learning a line dance in the beginning to perform at the top of every hour. This might be one of the coolest things to watch, here's a video from the campus newspaper (Kentucky Kernel) to give you a glimpse of the event.

At times during the marathon it gets hard though and you feel pain in your feet that you never thought you could feel in your life. That you are so exhausted from sleep deprivation, you consider learning to sleep with your eyes open (and standing up – giraffes can do it, maybe you can to?) and for some reason, no matter how many meals they give you, you are STARVING.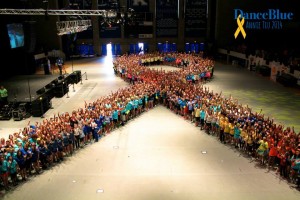 www.danceblue.org
The last few hours of Dance Blue make it all worth the pain and suffering though. As you watch the children from KCH get on stage for the Talent Show hour (my personal favorite), you can't help but forget all the pain. This year there was a cheerleading routine as well as several talented singers and I could never forget the little girl whose talent was doing the splits. Hearing the stories of families personally affected by KCH is the most moving thing you will ever hear, with tears rolling down your face from the positivity and energy you feel or the utter pain you're in; you realize why you're dancing. For The Kids. #FTK #DB14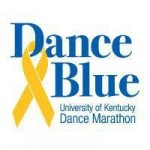 If you would like to read more information about this philanthropy, check out www.danceblue.org or if you would like to donate for next year's marathon (you can never start fundraising too early!!) you can go here www.danceblue.org/Donate/Donate-to-DanceBlue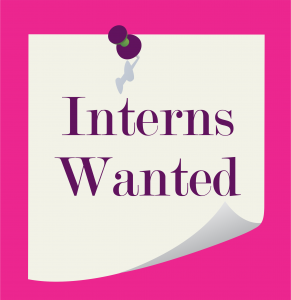 Since starting my college journey last year I have learned a couple of things: a load of laundry makes wallets cry , coffee is a lifesaver, and the official 8 am class attire is PJs and bedhead. I can, however, say that one of the most valuable lessons I have learned is the importance of internships.
So why exactly should you intern in college?
1. Internships present the opportunity to confirm your choice in major.
You're young; it's okay to change your mind once or twice, heck maybe even five times. College is the time to discover yourself, I mean isn't that what growing up is about? That's what Internships are for; they allow you to experience something firsthand to see if you could picture yourself continuing to do in the future.
2. Internships help provide a smooth transition from the classroom to the workforce.
Think of an Internship as a bridge, it connects one side to the other. Internships allow you to develop skills that you can't learn from reading a textbook or sitting through a theory class. Much internship often requires you to complete critical projects and occasionally heavy research that will help prepare you for future job assignments.
3. Internships allow you to sample a company without having to commit.
Let's be honest here, commitment is a scary thing. Luckily, internships allow you the opportunity to test out the company, managers, coworkers and the work environment without any repercussions. How cool is that you get to test out a possible future employer without any strings attached?
4. An Internship often leads to a job.
Companies look to hire well-trained, quick learners, self-motivated, and hardworking individuals. Many supervisors give feedback to help interns strengthen professional skills before entering the workforce.
5. Internships allow you to network.
In today's modern day society it's no longer about what you know, it's about who you know. Building up credential through internships helps get your name out there and meet people who could potentially be your boss, coworker, or maybe even future business partner
I can't stress this enough, an internship is the most powerful credential you can have on your resume upon graduation
As winter break is nearing an end, the spring semester is in the looming future. No more sleeping in until three and doing nothing but hanging out in your pajamas all day. You actually have to brush your hair out and get to that 8AM class you've been dreading. You should not worry though; it will be easy to think positively as you enter this semester. I have some thoughts on why spring semester is better than fall semester.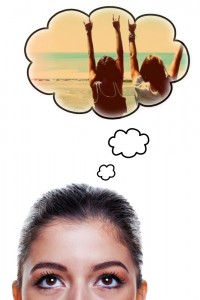 1. Time flies by: The spring semester is always pretty short compared to the fall semester, which always seems to last an entire year in itself.  Fall comes with dreading the incoming winter ahead where as in spring we welcome the warm weather with open arms. The season change makes time fly by so that at the end of the semester you'll be wondering where all the time went!
2. Spring Break: Sun rays and tan lines mean it's time for Spring Break. The spring semester has the best week of the year, while the fall semester only offers minimal holidays and indoor shelter from the cold. If you decide to take it easy with a book, travel across the country or soak up the sun with some friends- you can't go wrong. Spring break is always something to look forward to.
3. Summer is around the corner: The best thing about the spring semester is that you are very close to summer. When the fall semester begins, the daunting thoughts of an entire school year ahead can be stressful and overwhelming for some. By spring you know what to expect and can get through the semester with ease and obtain the ultimate reward of summertime.
With these three motivations, I know that I plan to make spring semester more enjoyable and easier to make my way through it. Remember your coat on your way to class now but get ready to shred those layers by April. Bring on the Spring Semester!