eCampus.com bloggers attend different colleges and universities across the United States.  All of them have different majors, passions and expertise. Get to know them better by reading their bios below. Have a question for them? Drop them a comment below!
Morgan Johnson
Catawba College

My name is Morgan Johnson. I am from Greenville, South Carolina and go to school at Catawba College in Salisbury, NC. I am a Popular Music Major with two minors in English and Psychology. I love Star Wars, Harry Potter, and Disney. I have a cat named Ahsoka, after the Star Wars character, but I call her Sosa.
Brandon Yamamoto
Arizona State University

My name is Brandon Yamamoto and I am a senior at Arizona State University majoring in Technological Entrepreneurship and Management. I was born and raised in Gilbert, Arizona and have big plans to travel the world. I am enthralled with philosophy and you can usually catch me reading books or watching videos about different forms of the subject. I believe that the eye in which you take in reality must constantly be changed.
 Olivia Meier
Mercy College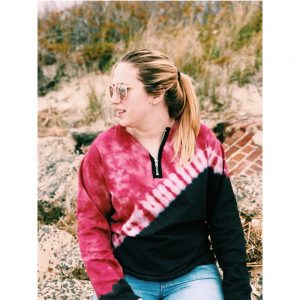 My name is Olivia, most commonly referred to as Liv, and I am a fourth year journalism student at Mercy College. And while I love New York, I am a true Jersey girl. If I'm not writing with a latte in hand, you can find me on top of a mountain with a good book. I passionately live by the quote – "keep your face always toward the sunshine and the shadows will fall behind you" – by the great Walt Whitman.