eCampus.com bloggers attend different colleges and universities across the nation.  All of them have different majors, passions and expertise.  Get to know them better by reading their bios below. Have a question for them? Drop them a comment!
Julia Rivera
Miami University of Ohio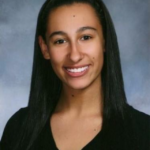 I am currently a senior at Miami University in Oxford, Ohio studying journalism and sports leadership and management. After graduation I hope to return to the east coast to work full time as a sports reporter.
Tia Harvey
Western Michigan University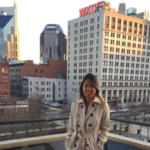 A WMU Fashion student living in Chicago for the summer who is addicted to coffee, Netflix, and social media more than I would like to admit it. A twenty-two year with a love for all things creative and never ending obsession with anything pop culture related.
 Emma Callen
Colorado College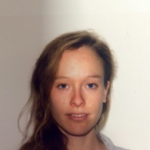 I am an English and Creative Writing major about to enter my senior year at Colorado College. I have always been in love with words. I spent my childhood writing in the woods behind my house in New York. It is through writing that I have learned how to interpret and appreciate both myself and others.
 Julia Aldrich
University of Pittsburgh
Hi, I'm Julia Aldrich and I'm a student at the University of Pittsburgh majoring in psychology and creative writing. I enjoy travelling, sleeping, going to festivals, and of course writing- but I'm rather impartial to poetry. I'm also a veg so I'm obligated to let you know.