eCampus.com bloggers attend different colleges and universities across the nation.  All of them have different majors, passions and expertise. Get to know them better by reading their bios below. Have a question for them? Drop them a comment!
 Julia Aldrich
University of Pittsburgh
Hi, I'm Julia Aldrich and I'm a student at the University of Pittsburgh majoring in psychology and creative writing. I enjoy travelling, sleeping, going to festivals, and of course writing- but I'm rather impartial to poetry. I'm also a veg so I'm obligated to let you know.
Kei-Sygh Thomas
Drew University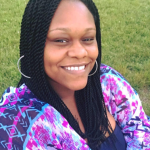 Hi, I'm Kei-Sygh. I am an English and Spanish literature double-major at Drew University. I have a passion for storytelling, meeting new people and traveling. I hope to become a journalist working overseas someday.