Somehow, the subject of college doesn't seem like it would translate well to a kid's movie. Sure, college is great, but many activities that happen on campus aren't exactly PG, especially those conducted by fraternities.
However, Monsters University is yet another Pixar gem, a film that entertains both kids and older audiences alike. The film is not a sequel to 2001's Monsters Inc. but a prequel, telling Mike and Sully's story before they were friends. They enter school as enemies and rivals, but they must form an unlikely friendship in order to earn their degrees.
First and foremost, I loved the college setting, and I think that any current or former student can find humor in the jokes. The filmmakers nailed college life while still keeping it appropriate for kids. That said, the humor isn't only targeted at a younger audience. It's an ageless sort of humor, and I saw people of all ages in the theater. In fact, there were far more adults than children, and they were all laughing.
The voice cast is particularly excellent, with many of the main character's remaining unchanged. The numerous newcomers are also excellent, including such big names as Helen Mirren, Alfred Molina, Charlie Day, Nathan Fillion, and Aubrey Plaza. This impeccable voice talent allows for some great gags that may not have been so amusing if not delivered by veteran actors. Plus, they all were cast perfectly––Charlie Day in particular.
True, Monsters University is not as innovative as its predecessor. It may lack some of the laughs and some of the surprises that made the first Monsters film so wonderful. But don't get me wrong––it's by no means a boring film. Monsters University is a cute, lighthearted way to return to school on your summer break, and I highly recommend it.
View the final Monser's University trailer here. And go see the movie! You won't regret it.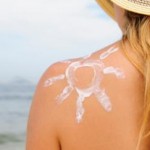 As someone who spends as much time possible outside during the summer, I never gave much thought to skin cancer. Whether I was outside daily for softball, my lifeguarding job for two summers, or just tanning in my backyard, I used sunscreen once but that was it. As I've gotten older, and as the cases of skin cancer have increased, I knew I couldn't ignore this issue anymore.
The first major change I made was that I stopped using indoor tanning beds. I heard just how greatly they increased your chance for skin cancer, and I knew I had to stop. I love the sunshine, and I would much rather be able to spend my days outside (using sunscreen!) than have to cover up during my favorite season. I've also limited the amount of days I tan outside. Rather than waking up and spending the day in my backyard tanning (which was my daily routine), I now try to limit myself to at least every other day.This infographic (below) does a great job of expressing just how wide-spread the issue of skin cancer has become.
I can't say that I don't love having a great tan, but the negatives far outweigh the positives. What are your thoughts? Is this something college students should start taking more seriously?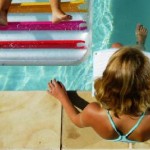 As the spring semester comes to a close, many college students are focused on that great summer break until late August or September. For some students, though, they are focused on those couple weeks they have off before classes resume again. Yes, there are really people out there crazy enough to take summer classes.
There is a negative connotation around taking summer classes because of what it meant in high school: you failed and this is the only solution to passing on. That is not the case in college. Taking some credits during summer semesters means you have less of a workload during regular semesters, or you could graduate early. The classes are typically smaller, so you have a chance to connect with your fellow classmates and get more one-on-one with a professor. Many students can be afraid of professors because of their busy schedules in the regular semesters. During summer semesters, they are there to focus on you and fewer students than in other semesters. Starting to sound pretty good, isn't it?
Of course, there are some drawbacks, as with anything in life. Taking summer courses means your summer break is interrupted. Some days you will have class all day, meaning you can't go swimming or the heat will be sweltering. Some days you will have a night course, which means all your socializing has to be done during the day. In addition, many summer semesters are very shortened versions of regular semesters. This means longer class times and shorter periods of time to complete assignments, not to mention more things you have to learn in a day. The drawbacks do certainly put a damper on things, but every con should be compared with a pro.
For many, summer school just seems like an absurd option. For some, it's a great chance. What do you think? Leave your opinions below!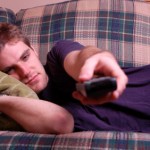 For some, summer break means it's time to go home. After living at school for the past few months, this can be a big adjustment. It means having to abide by your parents' rules again. For me, I have to continually check-in with my mom, as well as be willing to drive my sisters around (using my own gas might I add). Let me tell you: I hate it.
Being at home also means that you'll be seeing old friends from high school. People change when they go away to school, and sometimes your old friends aren't who they used to be. I've found that new friends from school and boyfriends have separated my friends from high school and I. If we do see each other, it's nothing like how it used to be.
I will say though that there are definitely perks to being back home for three months. First of all, it means no more fending for myself for my meals. My mom takes care of the grocery shopping and cooks dinner. There are also the perks of not paying for laundry. If you're like me and lived in a dorm or somewhere where you had to pay for laundry, you know how nice it is not to convert all your money into quarters anymore.
No matter what your home situation is like, it is important to remember that you are going to be there for three months. Take advantage of the time with family and old friends because time with them is limited when you are away. When I come home for the summer I like to try and visit my old softball team. The summer gives me an opportunity to catch up with people I haven't seen in awhile.
Summer break is a time to enjoy yourself and relax while taking a break from school. No matter if you're happy or upset about spending the time at home, try to enjoy your time and make the most of your time off.
There's no better way to start a summer movie season than with a Marvel superhero film.
The third installment of the Iron Man franchise and the seventh in the Marvel Cinematic Universe, Iron Man 3 picks up where The Avengers left off, focusing on billionaire playboy Tony Stark (Robert Downey Jr.) and his battle with an international terrorist, The Mandarin (Ben Kingsley), and a ruthless businessman, Aldritch Killian (Guy Pearce). I have to admit that I wasn't expecting much from this one; Iron Man 2 was decent but nothing special, and director Jon Favreau was dropped in favor of Shane Black, who's only other directing credit is 2005's Kiss Kiss, Bang Bang.
Thankfully, I was wrong.
Robert Downey Jr. delivers yet another excellent turn as Tony Stark, filled with the same charming arrogance we've come to know and love. This is his fourth time playing the role, and yet it seems like the first. Credit goes to Downey Jr., but also to Black and co-writer Drew Pearce. They present us with a Tony Stark who has doubts and anxieties stemming from his experiences in The Avengers; a very interesting new spin on a now familiar superhero. I loved the decision to link the films with more than just a few off-hand references. Instead, the events of The Avengers actually affect our hero's behavior in a tangible way.
My favorite part of Iron Man 3 was definitely Ben Kingsley's performance. He positively steals the show as the The Mandarin, Iron Man's best known nemesis from the comic books. Guy Pearce, Gwyneth Paltrow, and Don Cheadle also provide solid support.
If you're in the mood for actions, humor, and more than a few surprises, go see Iron Man 3. You won't be disappointed! Watch the trailer now.