As winter break is nearing an end, the spring semester is in the looming future. No more sleeping in until three and doing nothing but hanging out in your pajamas all day. You actually have to brush your hair out and get to that 8AM class you've been dreading. You should not worry though; it will be easy to think positively as you enter this semester. I have some thoughts on why spring semester is better than fall semester.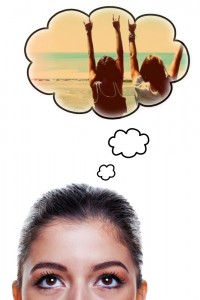 1. Time flies by: The spring semester is always pretty short compared to the fall semester, which always seems to last an entire year in itself.  Fall comes with dreading the incoming winter ahead where as in spring we welcome the warm weather with open arms. The season change makes time fly by so that at the end of the semester you'll be wondering where all the time went!
2. Spring Break: Sun rays and tan lines mean it's time for Spring Break. The spring semester has the best week of the year, while the fall semester only offers minimal holidays and indoor shelter from the cold. If you decide to take it easy with a book, travel across the country or soak up the sun with some friends- you can't go wrong. Spring break is always something to look forward to.
3. Summer is around the corner: The best thing about the spring semester is that you are very close to summer. When the fall semester begins, the daunting thoughts of an entire school year ahead can be stressful and overwhelming for some. By spring you know what to expect and can get through the semester with ease and obtain the ultimate reward of summertime.
With these three motivations, I know that I plan to make spring semester more enjoyable and easier to make my way through it. Remember your coat on your way to class now but get ready to shred those layers by April. Bring on the Spring Semester!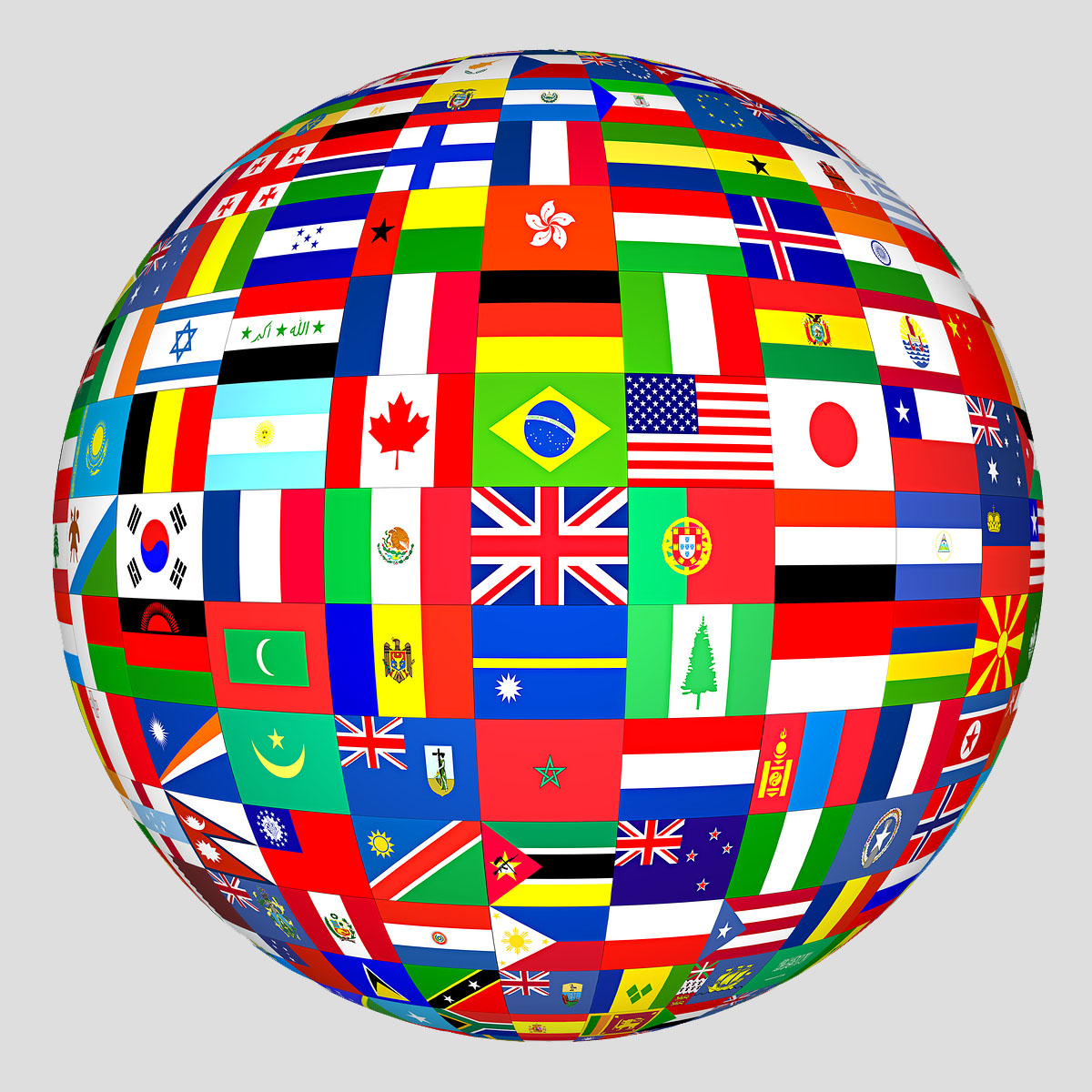 As the semester comes to an end, the majority of us are focused on surviving finals week and getting home for the holidays. However, many students, myself included, are preparing to spend time studying abroad for a few weeks, or even a semester. Although I am now very excited for my trip, my education abroad journey has not been all smooth sailing. There are a million and one things I wish I had known when I began planning my trip abroad. Here are just a few tips that I hope will make the process a little easier for anyone who is considering education abroad.
START EARLY: I repeat, do NOT wait until the last minute to start planning your trip (like I did). Although it's not impossible to plan an education abroad trip last minute, it is definitely more difficult. If you are at all interested in studying abroad, go meet with an education abroad ASAP. Different programs have different requirements. It is absolutely never too early to get started!

Decide where you want to go: One of the most important education abroad decisions you will make is where to go. One of my majors is Spanish, so I chose to study in Seville, Spain in order to complete the requirements for my major. Many colleges offer many areas of stud. But, you need to think about which cultures and experiences will benefit you the most academically. No matter where you go, you will have a great time and make awesome memories, so make sure it's going to pay off towards your degree.
Find a friend: Chances are, you know someone who has studied abroad in the past. Use them as a resource! Don't annoy them of course, but ask them to get coffee or lunch with you someday so that you can ask them questions and advice.
Don't let money stop you: If you're anything like me, you may be hesitant about education abroad because you think you can't afford it. Surprisingly, my semester abroad is going to cost me less than a semester at my home university. Now, this may not be the case for everyone. But I promise, education abroad fees include A LOT. And, you can usually apply any scholarships, loans or grants that you receive at your current school to education abroad fees. There are also TONS of scholarships available to students who want to go abroad.
Although a good GPA, campus involvement and leadership experience are all important aspects of an impressive resume, education abroad gives students an advantage over the rest. Employers and graduate programs love seeing that a student has studied abroad. Not to mention, I have never spoken to a student who regretted their education abroad experience. Have any questions or suggestions of your own about education abroad? Let us know in the comments section below.
Somehow, the subject of college doesn't seem like it would translate well to a kid's movie. Sure, college is great, but many activities that happen on campus aren't exactly PG, especially those conducted by fraternities.
However, Monsters University is yet another Pixar gem, a film that entertains both kids and older audiences alike. The film is not a sequel to 2001's Monsters Inc. but a prequel, telling Mike and Sully's story before they were friends. They enter school as enemies and rivals, but they must form an unlikely friendship in order to earn their degrees.
First and foremost, I loved the college setting, and I think that any current or former student can find humor in the jokes. The filmmakers nailed college life while still keeping it appropriate for kids. That said, the humor isn't only targeted at a younger audience. It's an ageless sort of humor, and I saw people of all ages in the theater. In fact, there were far more adults than children, and they were all laughing.
The voice cast is particularly excellent, with many of the main character's remaining unchanged. The numerous newcomers are also excellent, including such big names as Helen Mirren, Alfred Molina, Charlie Day, Nathan Fillion, and Aubrey Plaza. This impeccable voice talent allows for some great gags that may not have been so amusing if not delivered by veteran actors. Plus, they all were cast perfectly––Charlie Day in particular.
True, Monsters University is not as innovative as its predecessor. It may lack some of the laughs and some of the surprises that made the first Monsters film so wonderful. But don't get me wrong––it's by no means a boring film. Monsters University is a cute, lighthearted way to return to school on your summer break, and I highly recommend it.
View the final Monser's University trailer here. And go see the movie! You won't regret it.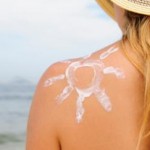 As someone who spends as much time possible outside during the summer, I never gave much thought to skin cancer. Whether I was outside daily for softball, my lifeguarding job for two summers, or just tanning in my backyard, I used sunscreen once but that was it. As I've gotten older, and as the cases of skin cancer have increased, I knew I couldn't ignore this issue anymore.
The first major change I made was that I stopped using indoor tanning beds. I heard just how greatly they increased your chance for skin cancer, and I knew I had to stop. I love the sunshine, and I would much rather be able to spend my days outside (using sunscreen!) than have to cover up during my favorite season. I've also limited the amount of days I tan outside. Rather than waking up and spending the day in my backyard tanning (which was my daily routine), I now try to limit myself to at least every other day.This infographic (below) does a great job of expressing just how wide-spread the issue of skin cancer has become.
I can't say that I don't love having a great tan, but the negatives far outweigh the positives. What are your thoughts? Is this something college students should start taking more seriously?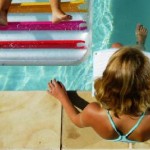 As the spring semester comes to a close, many college students are focused on that great summer break until late August or September. For some students, though, they are focused on those couple weeks they have off before classes resume again. Yes, there are really people out there crazy enough to take summer classes.
There is a negative connotation around taking summer classes because of what it meant in high school: you failed and this is the only solution to passing on. That is not the case in college. Taking some credits during summer semesters means you have less of a workload during regular semesters, or you could graduate early. The classes are typically smaller, so you have a chance to connect with your fellow classmates and get more one-on-one with a professor. Many students can be afraid of professors because of their busy schedules in the regular semesters. During summer semesters, they are there to focus on you and fewer students than in other semesters. Starting to sound pretty good, isn't it?
Of course, there are some drawbacks, as with anything in life. Taking summer courses means your summer break is interrupted. Some days you will have class all day, meaning you can't go swimming or the heat will be sweltering. Some days you will have a night course, which means all your socializing has to be done during the day. In addition, many summer semesters are very shortened versions of regular semesters. This means longer class times and shorter periods of time to complete assignments, not to mention more things you have to learn in a day. The drawbacks do certainly put a damper on things, but every con should be compared with a pro.
For many, summer school just seems like an absurd option. For some, it's a great chance. What do you think? Leave your opinions below!