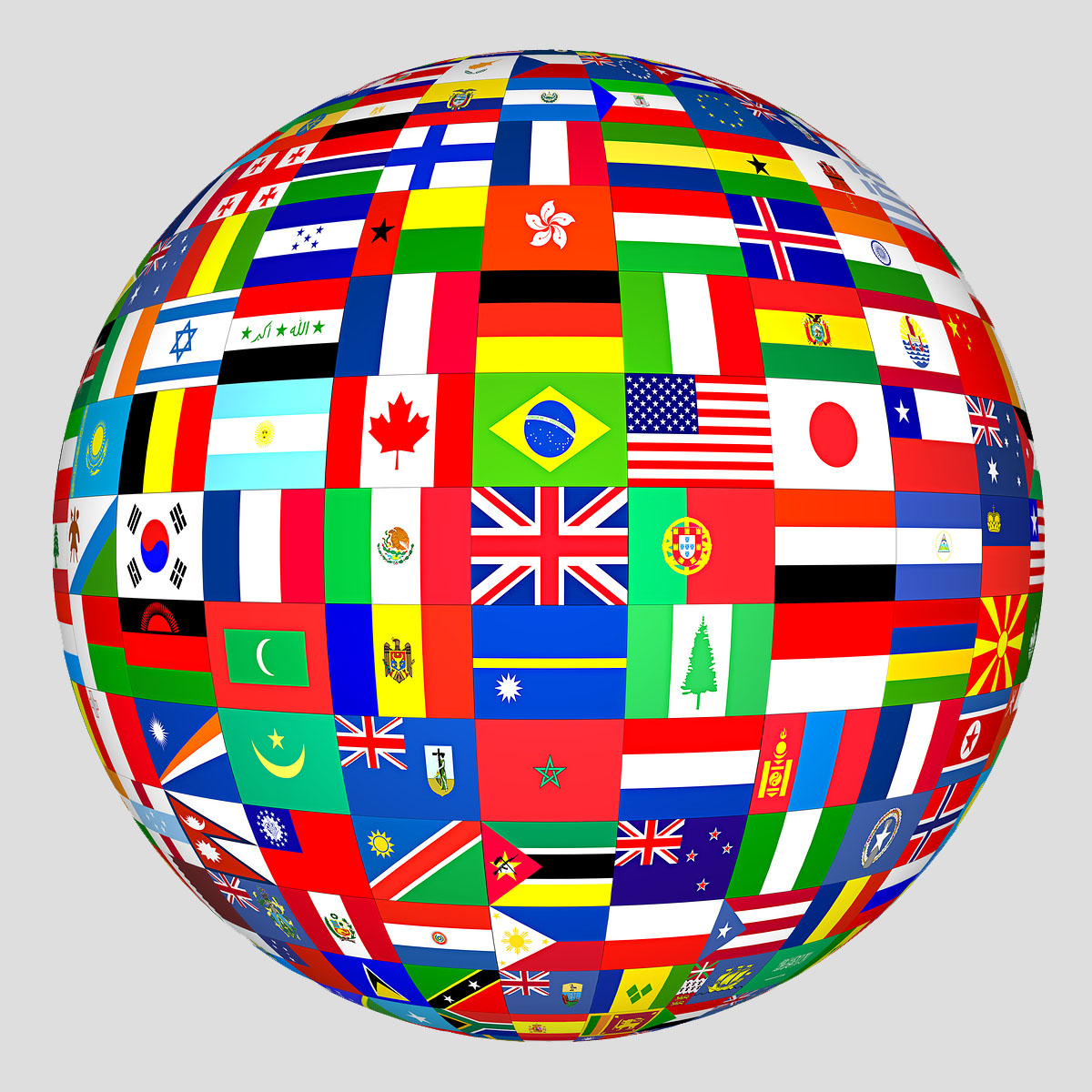 As the semester comes to an end, the majority of us are focused on surviving finals week and getting home for the holidays. However, many students, myself included, are preparing to spend time studying abroad for a few weeks, or even a semester. Although I am now very excited for my trip, my education abroad journey has not been all smooth sailing. There are a million and one things I wish I had known when I began planning my trip abroad. Here are just a few tips that I hope will make the process a little easier for anyone who is considering education abroad.
START EARLY: I repeat, do NOT wait until the last minute to start planning your trip (like I did). Although it's not impossible to plan an education abroad trip last minute, it is definitely more difficult. If you are at all interested in studying abroad, go meet with an education abroad ASAP. Different programs have different requirements. It is absolutely never too early to get started!

Decide where you want to go: One of the most important education abroad decisions you will make is where to go. One of my majors is Spanish, so I chose to study in Seville, Spain in order to complete the requirements for my major. Many colleges offer many areas of stud. But, you need to think about which cultures and experiences will benefit you the most academically. No matter where you go, you will have a great time and make awesome memories, so make sure it's going to pay off towards your degree.
Find a friend: Chances are, you know someone who has studied abroad in the past. Use them as a resource! Don't annoy them of course, but ask them to get coffee or lunch with you someday so that you can ask them questions and advice.
Don't let money stop you: If you're anything like me, you may be hesitant about education abroad because you think you can't afford it. Surprisingly, my semester abroad is going to cost me less than a semester at my home university. Now, this may not be the case for everyone. But I promise, education abroad fees include A LOT. And, you can usually apply any scholarships, loans or grants that you receive at your current school to education abroad fees. There are also TONS of scholarships available to students who want to go abroad.
Although a good GPA, campus involvement and leadership experience are all important aspects of an impressive resume, education abroad gives students an advantage over the rest. Employers and graduate programs love seeing that a student has studied abroad. Not to mention, I have never spoken to a student who regretted their education abroad experience. Have any questions or suggestions of your own about education abroad? Let us know in the comments section below.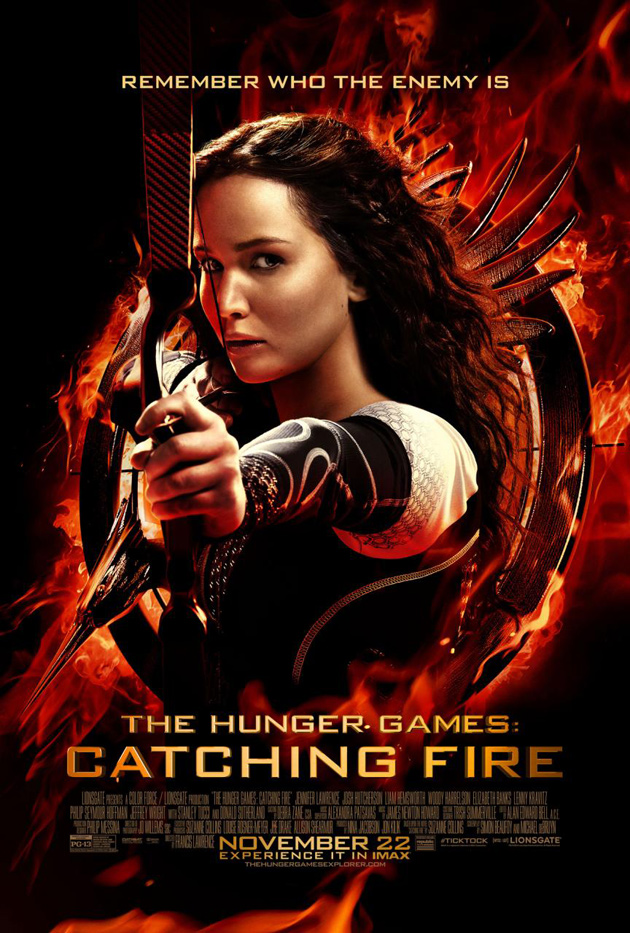 With the holiday season quickly approaching and Thanksgiving break right around the corner, it's the perfect time to check out the latest Hollywood hits. Time off of school provides the perfect opportunity to go watch those must see movies you've been dying to see, but just haven't had time.Here's my list of the three best movies to check out while on Thanksgiving break.      
The Hunger Games: Catching Fire- November 22
This is the second movie in the Hunger Games trilogy. I HIGHLY recommend watching the first one if you haven't seen it. I also recommend reading the books on your time off of school. The series has a fascinating storyline, set in the future post-apocalyptic nation Panem in North America. The country is divided into different districts, all under the political control of the Capitol. The Capitol established the Hunger Games as a way to remind the citizens of the districts of the Dark Days (75 years before the events in the books/movies).
Catching Fire starts with Katniss Everdeen  (Jennifer Lawrence)'s return after winning the 74th annual Hunger Games. President Snow is unhappy with Katniss and fellow winner Peeta Mellark (Josh Hutcherson) for breaking the rules, allowing both of them to win. The 75th Hunger Games mark what is known as the Quarter Quell, with a special set of rules. This year's participants are selected from previous Hunger Game winners.
I don't want to give too much away for those who haven't read the books, but this story and competition is sure to keep you on the edge of your seat. Katniss once again outwits the Capitol, causing President Snow to become even angrier with her.
Delivery Man- November 22
Delivery Man is Vince Vaughn's latest flick, so it's sure to keep you laughing throughout the whole movie. Vaughn stars at David Wozniak, a man who just found out he has fathered 533 children through anonymous donations to a fertility clinic 20 years ago. He is faced with the decision of whether or not to reveal his identity when 142 file a lawsuit for him to do so.
What's interesting about this movie is that it's actually a remake of Director Ken Scott's 2011 French Canadian film, Starbuck. "Starbuck" is the sperm donor alias that Vaughn's character went by.
Homefront- November 29
Homefront stars Jason Statham and James Franco in this action thriller written by Sylvester Stallone (Rocky). Statham plays a former DEA agent who moves to a small town with his daughter to get away from everything. An incident occurs on the playground at school where another student bullies her. Obviously trained by her father, the girl physically retaliates and knocks the kid down. His parents show up at the school, furious about what the girl did to their son. His father (James Franco), who goes by "Gator," begins to taunt the family.
He snoops around in their house when they're not home and discovers Statham's character was an undercover DEA agent. This upsets him even more because he is the leader of a meth-production gang in town.
The rest of the film looks like it'll live up to true Stallone and Statham action. Lots of fighting, guns and threats. What else could you want?
While these three films are obviously not the only ones coming out during this time, they're ones that I definitely plan on going to see. What must see movies are you looking forward to this holiday season?
Well everyone, I am very happy to announce that the best month of the year has rolled in. Yes, with the arrival of October. Halloween is also on its way, and college students everywhere will soon be getting prepared for their own holiday adventures. Are you not sure about what to wear? Or how much holiday spirit to show? This list will walk you through all the do's and don'ts of Halloween scares!
DON'T buy a fancy, pre-made costume. Who in their right mind would spend money on an overpriced costume when there are so many awesome DIY Halloween costumes!? Believe me, the extra appeal probably isn't worth the cost and the discomfort.
DO take the time to make your own costume. In the long run, making the costume will cost infinitely less than buying one, and it really won't take too much time at all! Of course, if you need any ideas for costumes, just head over to 201 Halloween Costumes: Easy, Fast, Cheap!
DO decorate your dorm room/apartment for the holiday. It'll make your room a little more unique, and holiday decorations always help to cheer up students!
DON'T go overboard. I can't even begin to explain how weird it is to walk into someone's room only to find that it's been changed into a haunted house. I'll tell you something, there's absolutely no way I'd fall asleep with a Freddy Krueger manikin at the foot of my bed.
DO bake pumpkin donuts….they're absolutely delicious. Or, for those of age, try one of these spiked apple cider cocktails!
DO make sure you spend time with your friends watching a lot of horror movies. Or, if you're not into scary movies, at least try to watch Charlie Brown and the Great Pumpkin. These are fantastic holiday traditions, and it gives a great excuse to eat a lot of pumpkin flavored baked goods.
DON'T forget that many professors schedule exams during the week of Halloween. As much of a buzz kill as this can be, it's still a fact of life. Just try not to forget about your grades.
Most importantly, have fun! Halloween is always a great holiday in college. Whatever you want to dress as, and however you want to decorate your dorm, don't forget to go out and have a great night. For more ideas on recipes, costumes and decor, visit our Halloween Pin Board. Happy Halloween!

It's that time of year again: HALLOWEEN! If you're anything like the typical college then I'm sure you're on the lookout for fun and unique costumes on a budget. The eCampus.com Blog Team is your official authority on this. You may have seen our "Halloween Costumes on a College Budget" post, or last year's 151 D.I.Y. Costumes, but this year we are proud to present you with an astounding 201 HALLOWEEN COSTUMES: Easy. Fast. Cheap. Whether you're looking for cute couple costumes, fun group ideas, or sassy solo get-ups, we have got you covered this Halloween! We've provided directions for each idea, but strongly encourage you to think out of the box and use your own creativity to make these the best costumes ever!
Taco Bell Sauce
This one can be done solo or as a group. All you need is a really cheap strapless dress (Target cover-ups work great for this), or a colored t-shirt for guys, and colorful duct tape. Put the dress/shirt on and wrap it with the color of your choice. Yellow for mild, orange for hot, green for verde etc. Paint the name of the sauce in white across the top and a white square in the middle. In black write a "saucy" quote (get it?) like you find on the actual packets at the restaurant.
Minion Who wouldn't want to be one of these little cuties? All you need is a yellow tank top or bandeau, high-waisted jean shorts (you can purchase jeans at goodwill and cut them into shorts to save money), some suspenders from Wal-Mart and some black and gray swim goggles. Another option for the goggles is to use a black headband and glue white Styrofoam cups to the outside. Draw black circles in the cups and place around your head so that the cups point out.
Hershey's Kiss You're going to need a lot of aluminum foil, boxers or spanks and a sports bra (for the girls) to put under the foil. Wrap your top half fairly tight in foil and when you get to your lower stomach and buttocks wrap more and more layers to portray the bottom heavy candy better. For your head, purchase some construction paper and roll it into a cone shape, cover with foil and glue a piece of tissue paper to the tip that says "Hershey's." This is the sweetest of all costumes!
50 Shades of Grey This one probably isn't what you're expecting. First, wear all one shade of gray. Next, go to your local hardware store and grab every paint chip that has a shade of gray on it. Make sure you have at least 50. Glue these all over clothes and you are officially 50 shades of grey.
Amanda Bynes We're not talking about the original, cute version of this icon. No, no, this costume is referring to her most recent image. You'll need a white sweatshirt, white sweat pants (cheap at Wal-Mart), a blonde wig you can tease and make look messy and crazy, and finally, 2 sticky rhinestones that you can put on each cheek to look like diamond stud piercings.
It's the most wonderful time of the year- College Football Season! Sure we all love a good rivalry and a hard fought game, but we are talking about the real show. The game before the game. You guessed it: tailgating. According to Google, tailgating is an informal meal served from the back of a vehicle. For anyone who has actually been to a proper tailgate, you know it's so much more than an open trunk and some food. It's a place where college students, alumni and bandwagon fans alike can gather and celebrate. For some college football fans, it's more like a religious experience. But there are certain unofficial rules that one must follow to have a good tailgating experience.
Things You Will Need.
Music: Nothing gets a party started like good music. With all the small, portable devices you can plug your phone into there is really no excuse to tailgate in silence.
A cooler: It's going to be a long day of drinking and you don't want the beer to get warm. If you don't feel like dragging around a giant plastic cooler, you should consider a stylish freezer tote bag!
Junk food: You don't need to make some fancy BBQ platter, just grab some chips and pretzels on your way out and I promise you won't regret it.
Fan wear: If you're not going to proudly represent your team, then you might as well stay home! Visit the eCampus.com College Clothing Shop for a huge variety of apparel  and FREE SHIPPING on all orders.

 
Things You'll Want to Leave Behind.
A bad attitude: We all know you love your team and you probably hate the opposing team, but there is no reason to trash talk. Leave the beat down for the players on the field.
Chairs: You may disagree with me, but I find that if I am sitting down at a tailgate I get a little sleepy. If you stand up and mingle you'll probably have a better time.
Your dog: Dogs are great. Everyone loves dogs. But unless you go to the University of Georgia and you have a bulldog, you should probably leave Sparky at home.
High heels: Ladies, we know you've got some great shoes that you want to show off, but a football game is NOT the place for it. You will be much more comfortable in a pair of flat boots or sneakers. Especially if you're drinking!
If you are a freshman and getting ready to experience your first real tailgate, get ready to have the time of your life! You will probably see some things you've never seen before, or meet a few of these 16 Tailgaters!