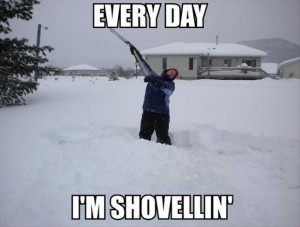 If you don't live under a rock, you've probably noticed that this winter has been particularly harsh thus far. So if your plans have been ruined and your classes have been cancelled—AGAIN—here are a few ways to stay sane while you are cooped up indoors waiting for the blizzard to pass.
Don't feel bad about cancelling plans.
This one is important. If you made plans with someone before a snowstorm, don't feel bad about changing or postponing said plans. Remember, your safety comes first. If you must drive in this weather, be sure the roads are safe and make a list so you can get as much done in one trip as you can.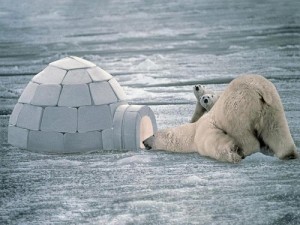 If something were to happen when you were out getting milk and bread, be prepared to build an igloo for safety in the case of an accident. This basic skill could save your life and even if there was no accident, practicing in the backyard could lead to hours of worthwhile fun.
Learn a new skill
Between Pinterest and StumbleUpon, it's easy to find something new to learn. Maybe you've always wanted to crochet a scarf. Or play the harmonica.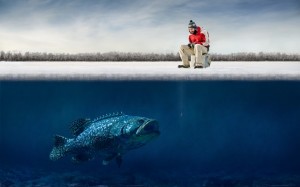 You could even learn how to go ice fishing, I hear Eskimo's do this a lot in their free time why not try it out and see what the rave is all about.                                                                                   
Catch up on homework
Okay so this one isn't actually enjoyable but hey, it needs to be done. If you're an assignment or two behind, now is a good time to catch up.
If your fireplace is running low on wood, you could always use that homework assignment your professor gave you last week. Staying warm or doing homework? I think we know the answer.
Skype your family
Your parents are probably worried about you, as parents often are, because of the severe weather. Take some time to let them know you're okay and while you're at it, let them know what you've been up to lately.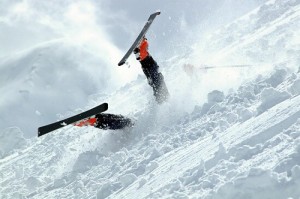 Like how you've become a famous YouTube star from sledding down a hill on your campus, then flying up 15 feet in the air and planting your face into the snow.  The Today Show has already contacted you about a guest appearance – mishaps in the snow aren't so bad.
Hang out with your friends
Just because you're staying in doesn't mean you have to be alone! Call up some friends in town or around campus and have some fun.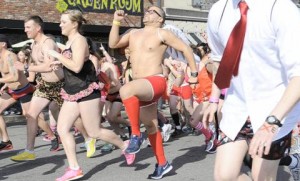 You could have a movie night, play some board games or participate in a philanthropy event! Every year, my campus hosts an undie run, you show up and donate your clothing to a homeless shelter. Then you get to run across campus in your undies, doing good and having fun all in one!
As winter break is nearing an end, the spring semester is in the looming future. No more sleeping in until three and doing nothing but hanging out in your pajamas all day. You actually have to brush your hair out and get to that 8AM class you've been dreading. You should not worry though; it will be easy to think positively as you enter this semester. I have some thoughts on why spring semester is better than fall semester.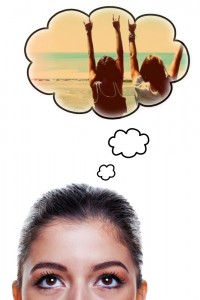 1. Time flies by: The spring semester is always pretty short compared to the fall semester, which always seems to last an entire year in itself.  Fall comes with dreading the incoming winter ahead where as in spring we welcome the warm weather with open arms. The season change makes time fly by so that at the end of the semester you'll be wondering where all the time went!
2. Spring Break: Sun rays and tan lines mean it's time for Spring Break. The spring semester has the best week of the year, while the fall semester only offers minimal holidays and indoor shelter from the cold. If you decide to take it easy with a book, travel across the country or soak up the sun with some friends- you can't go wrong. Spring break is always something to look forward to.
3. Summer is around the corner: The best thing about the spring semester is that you are very close to summer. When the fall semester begins, the daunting thoughts of an entire school year ahead can be stressful and overwhelming for some. By spring you know what to expect and can get through the semester with ease and obtain the ultimate reward of summertime.
With these three motivations, I know that I plan to make spring semester more enjoyable and easier to make my way through it. Remember your coat on your way to class now but get ready to shred those layers by April. Bring on the Spring Semester!
I find myself at the start of every semester saying how I'm going to have the best semester yet. But it never fails- just a few weeks in and I'm back to my procrastination ways. Next semester, I begin my final year of school and I'm determined to have the perfect year. Here are some of my tips to start off your spring semester the right way: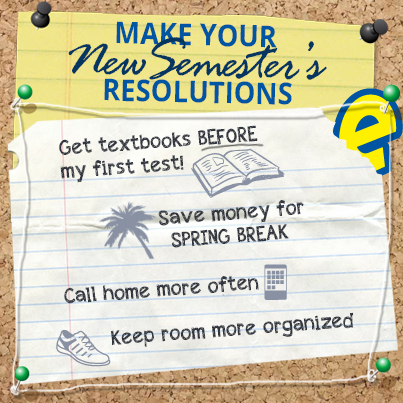 1. Buy a planner. If you don't keep a planner, I highly suggest investing in one. My planner is my life.  If I didn't have my planner I would have no idea what I should be doing. If having a planner isn't your thing, develop a system to keep your school assignments on track. Go through your syllabi and write everything down for the semester.
2. Clean sweep. Prior to the beginning of each semester, I clean everything from my room to my bathroom to my computer's desktop. I feel so much better when everything is clutter free. Performing a clean up will start your semester off on the right foot.
3. New school supplies. Throw away your old notebooks and invest in new notebooks for the new semester. Color-code your classes to keep everything aligned. Call me crazy, but I have matching folders, notebooks, post-its and highlighters for each class. It's a simple way for me to stay organized.
4. Set goals. Want to achieve all A's? That's great! Rather than just saying, "I'm going to get straight A's this semester, set check-mark goals that you can cross off throughout the semester. I love crossing things off. Break down your classes and set goals such as "Earn a B or above on Exam 1" or "Begin paper two weeks before due date." I always break down my papers from when they're assigned to the due date so I don't leave it all for one night.
It is important to keep your motivation throughout the spring while still making time for fun, especially if this is your last semester in college! What are your new semester's resolutions?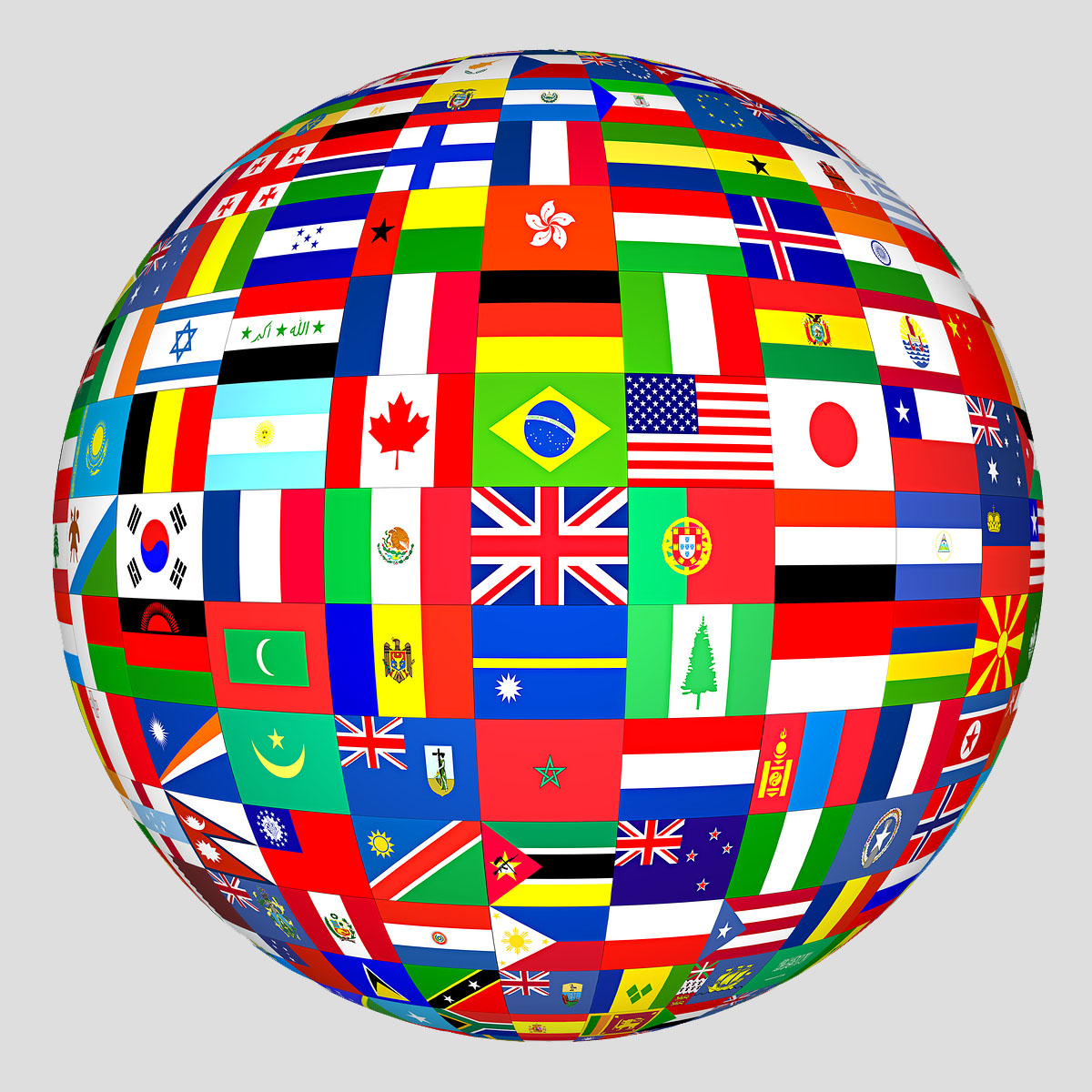 As the semester comes to an end, the majority of us are focused on surviving finals week and getting home for the holidays. However, many students, myself included, are preparing to spend time studying abroad for a few weeks, or even a semester. Although I am now very excited for my trip, my education abroad journey has not been all smooth sailing. There are a million and one things I wish I had known when I began planning my trip abroad. Here are just a few tips that I hope will make the process a little easier for anyone who is considering education abroad.
START EARLY: I repeat, do NOT wait until the last minute to start planning your trip (like I did). Although it's not impossible to plan an education abroad trip last minute, it is definitely more difficult. If you are at all interested in studying abroad, go meet with an education abroad ASAP. Different programs have different requirements. It is absolutely never too early to get started!

Decide where you want to go: One of the most important education abroad decisions you will make is where to go. One of my majors is Spanish, so I chose to study in Seville, Spain in order to complete the requirements for my major. Many colleges offer many areas of stud. But, you need to think about which cultures and experiences will benefit you the most academically. No matter where you go, you will have a great time and make awesome memories, so make sure it's going to pay off towards your degree.
Find a friend: Chances are, you know someone who has studied abroad in the past. Use them as a resource! Don't annoy them of course, but ask them to get coffee or lunch with you someday so that you can ask them questions and advice.
Don't let money stop you: If you're anything like me, you may be hesitant about education abroad because you think you can't afford it. Surprisingly, my semester abroad is going to cost me less than a semester at my home university. Now, this may not be the case for everyone. But I promise, education abroad fees include A LOT. And, you can usually apply any scholarships, loans or grants that you receive at your current school to education abroad fees. There are also TONS of scholarships available to students who want to go abroad.
Although a good GPA, campus involvement and leadership experience are all important aspects of an impressive resume, education abroad gives students an advantage over the rest. Employers and graduate programs love seeing that a student has studied abroad. Not to mention, I have never spoken to a student who regretted their education abroad experience. Have any questions or suggestions of your own about education abroad? Let us know in the comments section below.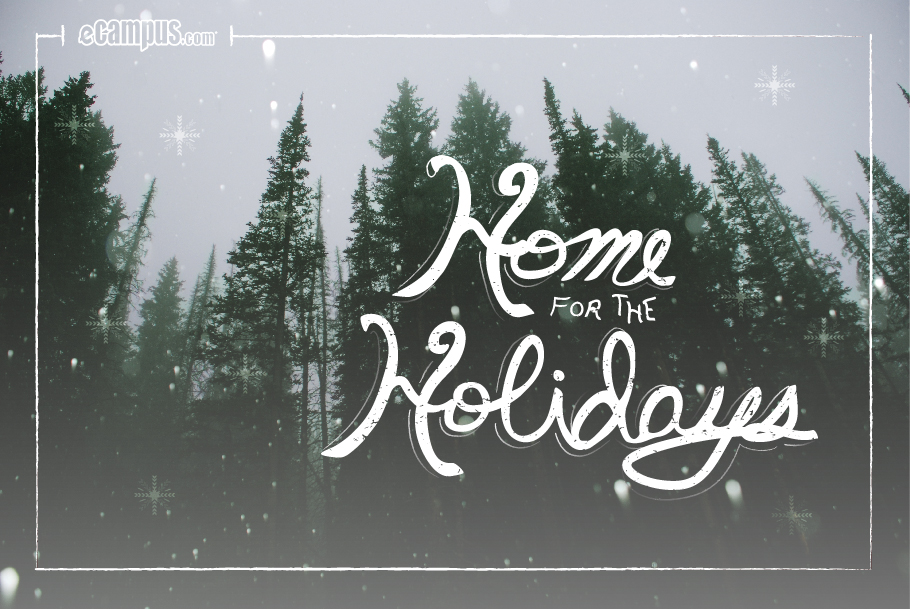 Everyone's favorite season has finally arrived! It's the time of year when ice skating downtown with friends every weekend is the norm, drinking hot chocolate and eating sweet treats daily is acceptable, and heading home to spend time with family and friends is what every college student looks forward to the most. I, like most students, love being away at school for the majority of the semester. However, as soon as Mariah Carey Christmas carols hit the radio and bells start ringing for The Salvation Army outside of the local grocery store, my anticipation to get home for the holidays begins.
Although we all look forward to heading home for the holidays, we at eCampus.com understand that for some, it can be difficult to get there. No one should have to spend their holiday in a deserted college town for lack of traveling expenses. Now, with our help, hopefully no one will have to! We are proud to announce our Home for the Holidays contest. We are celebrating the season of giving by paying for one student to travel home for the holidays. One lucky winner will receive a $300 check to spend on travel expenses this holiday season. Whether by plane, train or automobile, we want to send you home for the holidays!
To enter, simply answer the question "What do you love most about going home for the holidays?" through our Facebook or Twitter page. For Twitter, tweet your answer to @ecampusdotcom using #homefortheholidays. For Facebook, visit the eCampus.com Facebook page and click on the Home for the Holidays link at the top of the page.
For those of you who will be traveling on your own dime this holiday season, don't forget to check out Orbitz.com for top travel deals.
Good luck and happy holidays from the eCampus.com team!