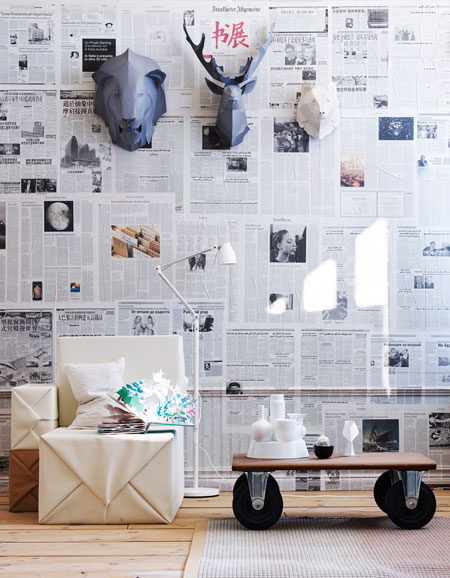 Not sure what to do with the textbooks you're now finished with? Well, you can either sell them to eCampus.com for cash, check or 20% back for in-store credit. Or, if you're just looking for an excuse to flaunt your creative proclivities, you can try these five ideas that will have your friends wishing they were as resourceful as you.
1. Dorm room Wallpaper: Take down your John Belushi and Pink Floyd posters and let yourself stand out from the crowd. Creating wallpaper from the pages of your old textbooks is sure to transform your inane décor into an indelible ambiance. I personally recommend textbooks from classes such as Art History, Biology, English (Norton's Anthology), and even Cartography, to name a few.
2. Hidden Book Safe: For the nefarious-minded readers, the uses for this are a no brainer. For the rest of us, this can be a good place to hide your spare cash or other small, valuable belongings like jewelry. For fun, try hiding a smaller book inside of your hollowed out bigger book. Awww, how adorable. Learn how to DIY here.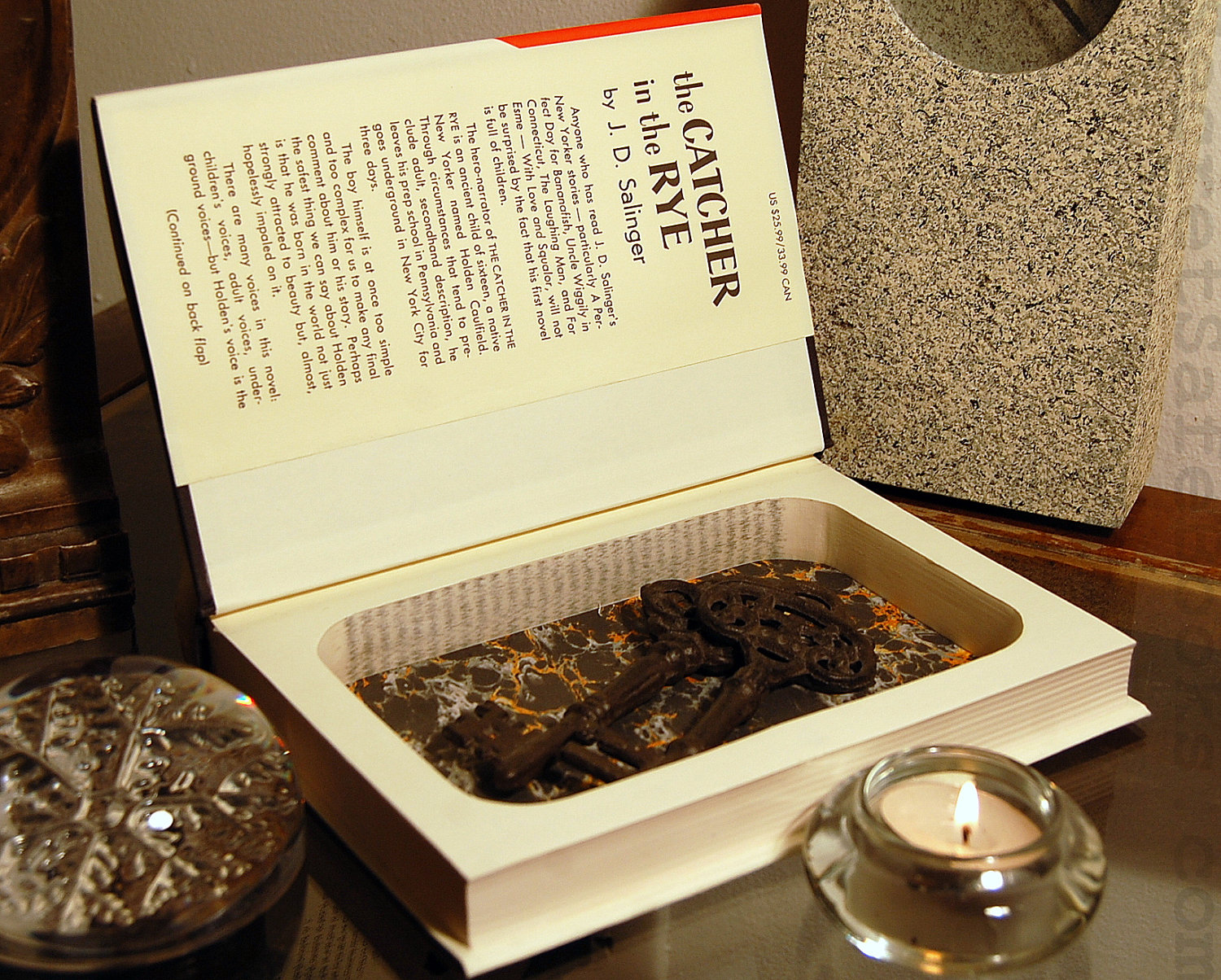 3. Invisible Book Shelf: Put your books on a shelf without the shelf. Wow! Stare at the picture long enough and it'll begin to make sense.
4. Bookcrossing – Send your books on a journey: Remember "Where's George?"—the service that tracks the location of certain $1 bills? Well this is like that, but with books. If you no longer want a book, send it on a journey and see where the wind takes it. Hell, if it makes an interesting enough trip, you can retrace its path and interview the people it's touched along the way and then write a Pulitzer Prize-winning book about the journey.
5. Origami: Envision a flock of beautifully crafted cranes suspended harmoniously over your head. Folding paper into beautiful shapes is a great way to palliate your boredom and focus your Zen. Get creative with what paper you'll use for each design. I like the idea of folding a crane from that Ornithology textbook collecting dust on my shelf. (This book would also be amazing for the wallpaper mentioned above).
Hopefully I've covered every possibility of what to do with your textbooks once you're finished with them. Have any other ideas? Let us know below!
As college students, we spend a good majority of our time reading: reading textbooks, reading academic journals, reading online articles. But what about the books we actually enjoy reading? I know for me, one of my favorite pastimes is curling up with a good book and letting the words work their magic. Here are just a few must read books that you have to check out for yourself!
1. The Great Gatsby by F. Scott Fitzgerald: This one is an obvious classic. Full of old time charm and elegance, The Great Gatsby is one of my all-time favorite novels. The movie is great, but the book is better. The thing I love the most about this American classic is that you can read it over and over, yet find something new to love about it each time.
2. Water for Elephants by Sara Gruen: Once again, this is a book where the movie just can't do it justice. Sara Gruen knew what she was doing when she wrote this piece of enticing literature. The adventurous, romantic storyline will keep anyone wanting for more.
3. The Glass Castle by Jeannette Walls: Of all the memoirs I have read, this is hands down my favorite. I repeat, this book is a must read! I have never gotten as caught up in a book as I did while reading The Glass Castle. The novel is a true story about a troubled family that will have your eyes wide the entire time you read it.
4. The Shining by Stephen King: What better book to read at Halloween time than Stephen King's classic, The Shining? This suspense filled novel will have you on the edge of your seat the entire time you are reading. Full of sinister twists and turns, the Shining is worth reading again and again.
5. The Help by Kathryn Stockett: There are few books that can warm your heart, make you laugh and make you cry all within the same page. The Help is not only a classic because of its excellent writing, but also because it educates readers on America's history while keeping them enthralled in an excellent storyline.
6. Pride and Prejudice by Jane Austen: Okay, hear me out on this one. I, like most students, was required to read this book in high school and felt like I was going to die of boredom. However, I reread the classic Jane Austen novel as a more educated, open minded college student, and absolutely fell in love!
I highly suggest picking up one or all of these must read books at eCampus.com. But if these don't fit your fancy, check out our other popular fiction titles that are on sale now!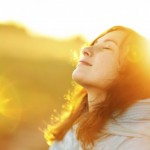 As the semester is ending, the only thing on my mind is summer. While I wish I could spend my summer lounging around, the sad reality is that I can't. This summer I'll be working part-time, working two on-site internships, as well as blogging for eCampus.com. Maybe you don't want to spend your summer like me, but there's something everyone can do to be productive during break. The following are my recommendations for ways to have a productive summer break.
1. Work. Working allows me to save up money so I don't have to work as much during the school year. If working part-time is the only thing you'll be doing this summer, then you'll still have plenty of time to relax and hang out with your friends.
2. Intern. Internships are the best way to get experience related to your field. Unfortunately, many internships don't pay, so doing one in the summer can allow you to work without trying to juggle school and work too. But the important thing about internships isn't the money; it's getting real experience. Internships are also a great way to gain pieces for your professional portfolio. If you don't know where to start looking, check out internships.com (that's how I got this position)!
3. Volunteer. There's nothing more rewarding than doing something good. Countless organizations take volunteers, especially during the summer. Volunteering is a way to do something you're passionate about outside of school.
4. Study abroad. If there were one thing I wish I could do, it would be to study abroad. While it may be pricey, there are options to take care of the finances. There are numerous national study abroad programs, and your school may have its own study abroad program. Learning or working in a foreign country is a great resume enhancer.
5. Personal improvement. If the above don't seem like your thing, you at least owe yourself some "me" time after a long semester. Start a new fitness routine, read a book, or take up a new hobby. There are endless ways to spend your summer. You don't want to waste three months with nothing to show.
There is nothing wrong with relaxing for a few days after finals and enjoying the sun, but it is important to have a plan. The longer you sit around, the harder it will be to get back on schedule.  What are your plans for making this summer the best it can be?