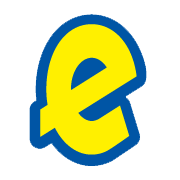 I've been in school for almost a month, and it already feels like an entire semester. I'm not complaining though, as a senior (SHOUT OUT TO C/O 2015), I completely understand the phrase "time flies when you're having fun". Going back to school can be a total drag, but with these awesome gifts, eCampus.com hopes to make buying books, waking up early and going to class a little brighter. More importantly, eCampus.com launched the Swagalicious Social Giveaway to celebrate both students and eCampus.com's 15th Anniversary!
 This weekly "swagged out" giveaway includes beneficial prizes that all college students want/need.
 Week 1: Nike Gift Card – You do a ton of walking. Let's keep those bunions to a minimum!
Week 2: eCampus.com – I mean, you obvi need textbooks from us! Duh!
Week 3: Keurig – Ah, late nights and early mornings… Both will require coffee and other awesome Keurig treats.
Week 4: Target Gift Card – To ease that intense, anxious feeling right before you check your bank account.
Week 5: Walmart Gift Card– Because, what can you not find at Walmart?
Week 6: iPad Mini – For when you don't feel like paying attention in Tuesday/Thursday classes. Totally kidding!
 Here are our winners so far!

The final two prizes are: Beats by Dre headphones, for when your life needs a movie-like soundtrack, and a Playstation 4, for when you need to chillax after that killer test.
 No worries, there's still a chance to win. Visit http://a.pgtb.me/VnrDmq to enter once every 24 hours!