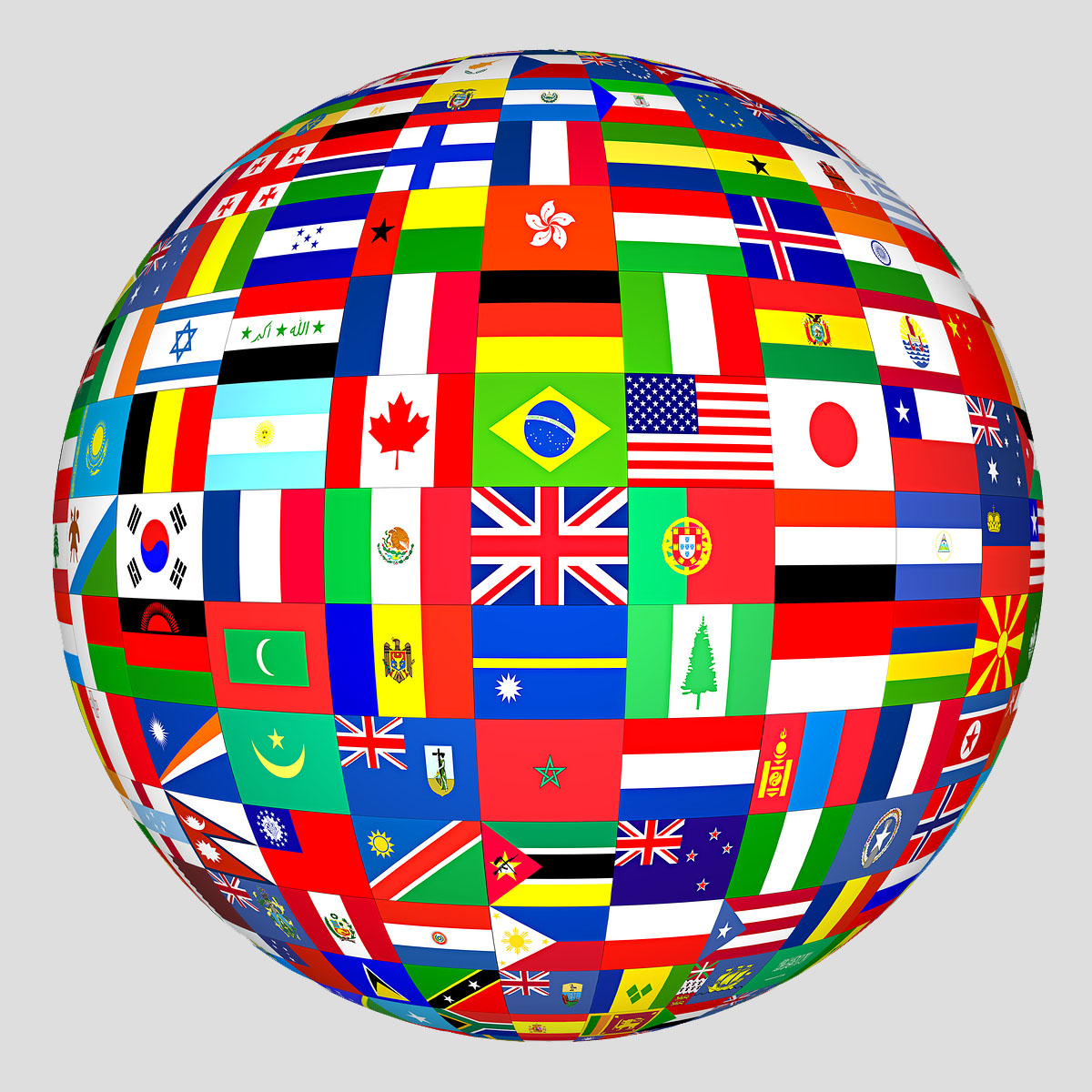 As the semester comes to an end, the majority of us are focused on surviving finals week and getting home for the holidays. However, many students, myself included, are preparing to spend time studying abroad for a few weeks, or even a semester. Although I am now very excited for my trip, my education abroad journey has not been all smooth sailing. There are a million and one things I wish I had known when I began planning my trip abroad. Here are just a few tips that I hope will make the process a little easier for anyone who is considering education abroad.
START EARLY: I repeat, do NOT wait until the last minute to start planning your trip (like I did). Although it's not impossible to plan an education abroad trip last minute, it is definitely more difficult. If you are at all interested in studying abroad, go meet with an education abroad ASAP. Different programs have different requirements. It is absolutely never too early to get started!

Decide where you want to go: One of the most important education abroad decisions you will make is where to go. One of my majors is Spanish, so I chose to study in Seville, Spain in order to complete the requirements for my major. Many colleges offer many areas of stud. But, you need to think about which cultures and experiences will benefit you the most academically. No matter where you go, you will have a great time and make awesome memories, so make sure it's going to pay off towards your degree.
Find a friend: Chances are, you know someone who has studied abroad in the past. Use them as a resource! Don't annoy them of course, but ask them to get coffee or lunch with you someday so that you can ask them questions and advice.
Don't let money stop you: If you're anything like me, you may be hesitant about education abroad because you think you can't afford it. Surprisingly, my semester abroad is going to cost me less than a semester at my home university. Now, this may not be the case for everyone. But I promise, education abroad fees include A LOT. And, you can usually apply any scholarships, loans or grants that you receive at your current school to education abroad fees. There are also TONS of scholarships available to students who want to go abroad.
Although a good GPA, campus involvement and leadership experience are all important aspects of an impressive resume, education abroad gives students an advantage over the rest. Employers and graduate programs love seeing that a student has studied abroad. Not to mention, I have never spoken to a student who regretted their education abroad experience. Have any questions or suggestions of your own about education abroad? Let us know in the comments section below.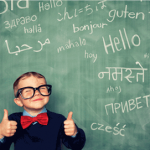 My entire life, I always thought that it would be really cool to be able to speak other languages, but I never really wanted to put in the work to learn how to speak them. However, in order to be accepted into my university, I had to take at least two years of a language. So, with this in mind, during high school, I took Latin. My experience with Latin was mostly a terrible one, so I thought I would never take another language. However, I decided to take my chances in enrolling in a foreign language this semester. I enrolled in French, with no experience at all involving the language, and I'd like to explain my experience in the order that all these emotions occurred.
Confusion. In a class where absolutely no one has any previous experience with the language, the teacher wanted to get our class used to hearing French. In order to do this, she spoke in French for about 90 percent of the first week. This is, I might remind you, a language I do not speak.
Pride. Unlike Latin, with a spoken language, you are actually able to apply your new knowledge to everyday life. In the first week, I learned how to say "I don't know" and "My name is Steven" and I felt amazing. I could walk around telling people who I was, and everyone was impressed.
Fascination. For about a month, French classes rolled by, and I loved learning new things every day.
Anger. If you're going to make rules for verbs, and nouns, and conjugating them, why would there be exceptions?!? Why would they do that to us?!?
Acceptance. No matter how hard I tried, I would never be a master of the French language. So I accepted that when our teacher would teach us one word, I'd have to learn two. I'm not so sure about how well I maintained that rule, but it worked decently for the duration of my semester.
Happiness. At the end of the semester, we had an oral exam with our teacher, in which she would ask us questions, and we would have to talk to her in French. My happiness came from the fact that I could, indeed, respond to her, and I understood what she was saying….mostly.
Overall, I recommend taking a foreign language. It involved a decent amount of work, and definitely isn't required in all cases, but it was fun, and I now have the ability to explain how many family members I have in a different language. What were your steps of emotions in your language classes?
You've made it this far.  You're one year away from graduation, and aside from feeling anxious and excited, you've also got that bittersweet feeling that won't go away.  Where will your friends be next year?  Where will you be?
Well, don't think about that right now.  Make your senior year something memorable, something you will value for years to come.  You don't want to remember your senior year as the year you worried about everything coming after it.  Consider these three points to make your final year the best it can be:
1.     Commit a moderate amount of time to studying
Whether you're under-loading on classes your final semesters, writing a thesis, or taking a normal class load, you still can't forget that your last set of grades are just as important as the rest.  Spend a considerable amount of time making sure you get your work in by your deadlines (no Senioritis, thank you!), and if you happen to slip up a couple times, just don't make a habit of it.  It's important to keep up your grades and sense of commitment to your courses.  After all, you're going to need that same type of discipline after you graduate.
2.     Be sure to get out and have fun
Sometimes people focus too much on work, and don't get out with their friends to have a good time once in a while.  Don't overdo it (partying all nights of the weekend every weekend is a bit excessive for any year of college).  Find a good balance between work and play.  That is true for your college experience in general.  By senior year you should have a good grasp of that—however, most seniors are newly 21 and might go out more often than before due to less drinking restrictions.  Just have good sense and judgment.  You know how much work has been required in your last three years.  Be sure to go off of that so you can gauge how much time you'll need to commit to everything else.
3.     Stay in your extracurricular activities
If you start to feel burnt out of everything you're involved in after class, think hard about what you still want to be involved in.  Being in a club or other campus organization for multiple years is a great way to gain experience in that field and also looks good on a resume.  But don't stay just for the resume boost.  Unless you realize the groups you're involved with are no longer of interest to you, I highly recommend retaining your level of commitment to them.  Don't get too lazy your senior year, otherwise you could end up quite bored.  It's all about maintaining a sense of consistency across your four years.
You want your senior year to stand out, but you also don't.  Find that equilibrium.  Be sure to study hard, but also to play hard, and graduate from your school with a bang.  Your last year should be the pinnacle, representative of the most recent and lasting memories you have of your undergraduate career.  Make this one count!
Your study abroad adventure is coming to a close. You have to say goodbye to your host family and your new home and prepare to come back to the old one. It may sound simple enough. Enjoy your last few nights, soak in your memories and make promises to return. Get excited to sleep in your own bed, reunite with your puppy and make plans with your friends at the homefront. But a lot will have changed when you return—including you.
After being in a foreign country for so long, you may experience reverse culture shock. Everything at home may start to feel weird to you from how you flush the toilet (in Italy, you either push a button or use a foot pedal), to the height of the ceilings (so much lower in America), to your relationship with friends. You and your friends had completely different experiences while you were away and it may take some time to relate to one another—if that relationship hasn't changed completely by your own personal growths. Not to freak you out. You won't necessarily not have your friends anymore or hate everything about home. It will just take time to adjust and get used to being back in America. With time, you'll fall back into your old habits and things will be back to normal. But before heading home, you should start mentally preparing for the differences in culture, so it will be less of a shock to your system.
A good way to ready yourself for home is to skype with your friends and family the week of your planned departure. You can have your siblings walk you through your halls and your room so it feels more familiar again. You can ask your parents to prepare meals similar to what you had been eating while you were away so you can ease your stomach back into its usual eating habits. Make plans with your friends to hang out in your usual places to catch up. But also, give yourself time to relax and adjust. The second you get back doesn't have to be go! Go! Go! Your sleep schedule will need time to right itself too, so take it easy and mentally get back into the American mindset.
Besides getting ready to return home, you need to prepare yourself to say goodbye. Visit your favorite spots and soak in the smells, the atmosphere, the feeling you get when you go there. Take in all the views and the architecture and the people (besides all the tourists) wandering around the streets nearby. Spend more time lingering over your food and paying attention to all the different flavors. And spend more time with your host family, even if it is sitting around a bit longer after dinner or watching one more show on TV with them at night. Even better, plan to keep in touch with them after you return home. Give them your address and email—even your phone number if you're willing to overlook the expense of those calls. Remember as much as you can so you can have a piece of your experience with you at all times, wherever you are.
At the end of the day, coming home is bittersweet. You have the chance for a wonderful reunion and a break from school, but you have to say goodbye to all your new loves. But that's ok. Your memories and craving to go back to that country will lead you back eventually. In the meantime, home, sweet home.