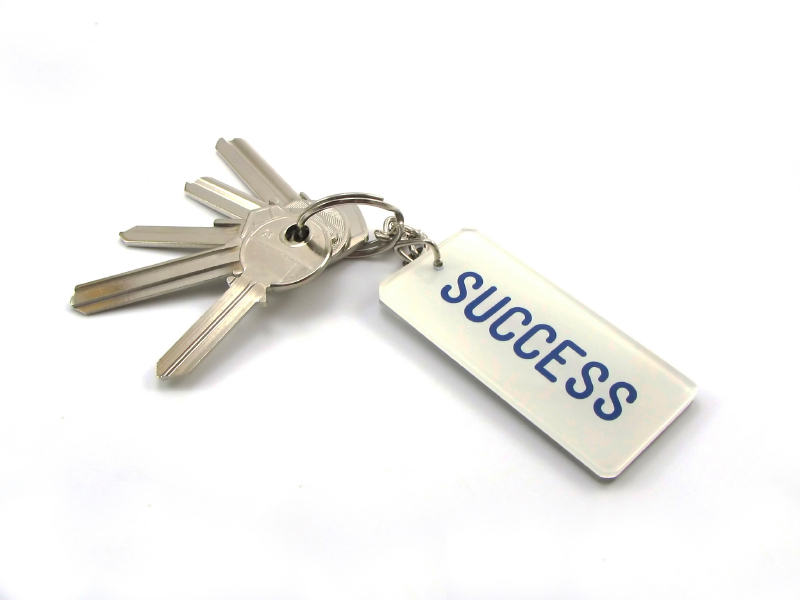 Many students look forward to college being a time to have fun, get a degree and pave the way to a successful future. However, nowadays becoming successful after college is more difficult than it was for our parents' generation. The "glory days" of college now seem to be filled with stress, self-doubt and an overwhelming sense of impending failure. Okay maybe impending failure is a bit dramatic, but you get my point. Our generation no longer has to just get a degree to be successful. We are required to have leadership experience, thousands of volunteer hours and tons of internships before graduation. The truth is, college is an amazing, and hectic, time in life. As students, we just have to learn how to build our resumes while having fun.
None of us know what we want to be when we grow up: Most students are unsure of what they want to do with their lives until they actually get some real world experience. So go join a club or attend an internship fair with a friend. These are great ways to get out of your dorm room and have some fun, while also seeking out potential career paths that may interest you. They will also give you something to put on a resume, while learning about future job possibilities outside of a classroom environment.
No one's life is as easy (or awesome) as it seems on social media: While here, I've noticed a common pattern among students at my university. People love to share every detail of their lives on social media just so EVERYONE knows how awesome their life is (whether it's actually that great or not). So, rather than obsessing over how cool your classmate's awesome weekend of volunteering looks on Instagram, go out and make some fun, and resume worthy, memories of your own!
Just relax: It has been drilled in our heads since birth that being successful means having the most, doing the most and sleeping the least. But let's be honest, college is a very short time in our life that we should really learn to appreciate. College is a great time for self-exploration, and learning, so get out there and learn! Don't stress yourself out about having the most impressive resume at your University. Instead, figure out what you like and get involved with causes and organizations that help foster your interests. If you take the time to check out new clubs and meet new people, your resume will eventually build itself.
The best advice I can give to anyone in college is to forget your future. Do the best you can right now. Do and try everything you can. If you do this, I promise your future will be brighter than you can imagine. If you have any other suggestions or advice to give, don't be afraid to tell us!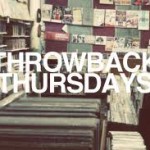 Published
June 13, 2013
|
By
Rachel
If you've ever been on Instagram, then you've probably heard of  Throwback Thursday (more commonly referred to as #TBT). For those of you that don't know, please climb out from under your rock and allow me to give you a quick overview.
Every Thursday instagrammers log on and post an "old" picture. This could range from anywhere 15 years ago to your diaper wearing days, or 15 days ago when snapped a picture of your veggie pizza. You can post something silly, something sappy, or something downright sloppy. There are not real guidelines for posting a throwback photo, although some users adhere to self-made do's and don'ts.
There is no telling how or why Throwback Thursday began, but there is no denying its popularity. If you search hashtags in the Discovery panel on Instagram then you will see that there are more than 75 MILLION photos posted in honor of this unofficial, weekly holiday. TBT has grown so much that you can now find it's influence across every social site, including Facebook and Twitter. This week we want to celebrate a little differently. Rather than sharing an old photo, we are posting an embarrassing eCampus.com video from our earlier years.
(NOTE: This video was the winning commercial from a college advertising contest and not a product of eCampus.com. To view other videos please visit our YouTube Page.)
How will you be celebrating this #TBT?
Apps are perfect whether you want to make the most of your time or totally kill it. Phone and computer apps have been part of our life for some time now, but below are 5 top apps you may not have heard of that will make your college life easier (or more fun).
SnapChat
SnapChat is the latest craze as far as image sharing goes. More private than an instagram and safer than sharing pictures through MMS, Snapchat gave us something we never knew we were missing. With Snapchat you can send pictures and 160 character limit messages to your friends. The only catch? There is a time limit. You can only view the picture while your finger is holding on the screen and the picture will disappear after a maximum of 10 seconds. So get your selfies and weird pointless camera shots ready to share. Warning: This app is addicting!
Secret Tip: Photos can be captured for later by simply taking a screenschot. So think twice before sending anything too crazy.
Just Wink
Just Wink is a fun greeting card app. Don't worry this isn't your crazy aunt's email birthday cards. Just wink incorporates contemporary design that is perfect for any daily pick me up.  The American Greeting Cards app has tons of designs and subjects to choose from. Some of our favorites include breakups, "my bad," and bromance. So start sending some cheer now through texts or email.
Favorite Feature: Cards can be customized by adding photos or by finger-signing your name via touchscreen.
Dunno
Dunno is used for when you simply dunno. It's a great productivity app built around a search concept. Imagine your friend drops a reference that is over your head; you simply enter the reference, word, or phrase into Dunno. It performs a few searches and notifies you when you its complete. Search results are similar to anything you may find in any other search engine like Google. Dunno is unique because it saves the searches in a queue so you don't miss a beat in the conversation.  Review your searches and learn what you may have missed throughout the day.
Highlight: You can mark relevant notes and share them with others.
Evernote
Evernote is an organization and web clip app. You can sync it to your PC and your phone. There is even a Google Chrome Browser extension which makes browsing the web easy.  You clip what you want and are interested in to save for later. You can share these clips with friends who can access them from any device. The app truly optimizes organization. The best feature of this app is a search from image. Great for taking images of class notes. Take an image of an instructor's notes in class and research them later then share the results with your classmates.
Usage: Although this app works great on smartphones, you'll enjoy it best from an iPad or Tablet.
Highlight
Highlight is a social app that is getting a lot of buzz from tech junkies. It has been featured by Anderson Cooper, CNN, NY times, and the wall street journal. Highlight accesses your Facebook and Linked In accounts to help you stay connected or meet new friends. Highlight alerts you when people who share your interests are nearby. This is a great app for traveling or getting adjusted to a new city. You can see if a lot of people who like the same sports team you do are all at the same bar, or if a local concert has a lot of people that have the same interest in music as you. Highlight takes the guessing out of social hot spots.
Caution: This app  may stream detailed information about you and your location, so read the privacy policy and know what information you're giving out.

The best part? They are all FREE! So go to your app store now and get started.
What app are you currently obsessing over? Let us know in the comments.
Finally, get rewarded for buying your textbooks and other college merchandise….
eCampus.com is so proud to announce our eCampus.com eWards loyalty program! eWards is the ultimate loyalty program for buyers of college textbooks and merchandise. Just like everything on eCampus.com, earning and redeeming eWards for exclusive rewards and VIP benefits is easy, simple and fun.
There are two ways to enroll, after a purchase, or via the customer's eCampus.com account. In fact, just signing up earns members 50 points. Once enrolled, members receive a 5% off deal that they can easily share via Facebook, Twitter, or email. If a friend completes a purchase through the shared link, referral points will be awarded to the original customer.
The eCampus.com eWards program lets students use the power of their social network to save money on future textbook purchases. Members can come back to eCampus.com throughout the semester and continue to earn points by simply sharing deals and products to their social network. This way, members collect points throughout the semester that can be used toward next semester's textbook purchases.
In addition to social media and email, members also earn eWards points when buying, renting and selling books and other merchandise – and they can trade in their eWards points to earn rewards and discounts toward shipping and future purchases.
After each purchase, members will be awarded badges that they can share with their friends and contacts throughout social media. Badges represent college progression from freshman year to graduate school and beyond.
One profitable feature for members is the ability to earn eWards when renting books—two points per dollar. Given that 79% of responders in a recent eCampus.com survey said that they rented their textbooks, earning points from renting could easily become the most popular and lucrative consumer feature.
Customers also have a chance to earn both cash and eWards when selling books back to eCampus. eWards members will receive one point per dollar when selling books back to eCampus.com or through the Marketplace, where books are sold to other students.
So, what are you waiting for? Join today at www.eCampus.com/ecampus-ewards.asp.
Posted in
Budgeting
,
College Life
,
Entertainment
,
Fun for Less
,
Social Media
,
Time Management
,
Tuition
|
Tagged
apparel
,
college
,
eTextbooks
,
eWards
,
loyalty program
,
merchandise
,
points
,
rewards
,
textbook rentals
,
textbooks
|
Leave a comment
While you're interning this summer, you also want to keep in touch with all of your friends online. Your Facebook wall is full of curse words, your Twitter feed is all about partying and you have a ton of posted pictures that are seemingly less than professional. Your boss just friend requested you—not to mention potential employers are constantly looking you up online—so it's time to clean up your online platforms.
One of the easiest things you can do is control your privacy settings. When friending your boss, it's important to make sure your profile doesn't have anything too scandalous. Keep your albums private—if necessary, don't feel like your employer or colleagues can't see anything you post, unless you just really want to keep your personal life and work life completely separate. If friends post inappropriate comments on your wall, you can either make your entire wall private or make individual posts private. Even easier, you can talk to your friends about what they post; hopefully, they can clean up their act, at least while you're actively interning.
Besides privacy, you also need to be conscious of what you are posting. Watch how much personal information you put on your profiles. When tweeting, don't post every single thing you're doing every hour of the day. Not only could it lead to unexpected stalkers, but it's annoying for everyone who follows you. This isn't necessarily unprofessional, but it makes your profiles overall appear too simple and doesn't necessarily show off your true self—at least as an employee or intern. Instead, try retweeting posts from your company (not every single one, or even every day) and other places that interest you. Post some interesting articles related to your school major or skills. The more variety you have throughout your online profiles, the easier it will be for employers—current and those seeking you out for interviews—to paint a picture of what you can bring to the company and also how they can cater to your interests.
Finally, and most importantly, to keep a professional Facebook or Twitter, don't post negative comments about your work. Think or yourself as an ambassador for the company. If you're posting that you hate your boss, you have an annoying colleague, or that you just hate what you're doing, you shouldn't expect to be working there much longer. If you feel the need to vent—about work, personal issues or anything like that—keep it off the Internet. It might be funny, it might lead to a lot of comments on your Facebook wall, but it's not classy or professional. Besides, a good phone call or in person venting session is always fun.
Overall, just be aware of what you and others are posting on your profiles. It's not hard to remain professional, it just takes active attention to your accounts. Good luck, interns!
- ToonyToon