Almost every college student has their fair share of roommate horror stories. What most people don't realize, however, is that they probably have some not so great roommate qualities themselves. But don't fear, it's not difficult to be a good roommate! Here's a list of roommate stereotypes, and some tips on how not to be labeled as one of them.
Pig Pen: This is almost exclusively applicable to guys. This gross person can usually be found eating in bed, or right behind his giant trash pile on the floor. Be considerate of your roommate and throw your trash in the trash can. Also, take the trash out. Otherwise, the garbage will overflow the and inevitably attract bugs….believe me, it happens all the time.
Music Show-off: Every dorm floor will have at least one of these. You can usually find them in their room bragging about their powerful sub-woofer that can shake the building, or showing off their brand new album. Please, for the love of God, be considerate of everyone else on the planet. Whether it's quiet hours or not, there is no reason that everyone in the building needs to know what song you're listening to. Only play music loud enough for you to hear, and if your roommate's trying to work, or just relax, turn the volume down.
The "Borrower": I get that it's OUR room, but unless you ask to use something that isn't yours, it's not cool to use it. This rule can be completely disregarded if you're very good friends with your roommate, in which case, do whatever you want. However, if you're really just roommates, or acquaintances, take the time to ask before you borrow. It's really just common courtesy.
Just remember, people aren't always going to be exactly who you want them to be. So just relax, go with the flow and try to accept your roommate for who they are. Unless of course they're all three of these examples in one. In which case, you should probably go ahead and move out. Have any awful roommate stories? Share them in the comments section below!

You did it. You received that highly anticipated bigger rather than smaller envelope in the mail stating you have been accepted into a college. You're ecstatic. Then another piece of mail comes and it's your tuition bill. That's when it hits you. College is expensive, but just how expensive is it and what will you need to fork over for your first semester?
Tuition
Your first order of business should be calculating your tuition costs, which vary greatly from state to state and are a huge factor in determining how much student loans you may need. According to the College Board's 2012-2013 Trends in College Pricing survey, the average cost for tuition and fees for in-state students at public four-year institutions was $4,327 a semester, while the average at private nonprofit four-year institutions was $14,528 a semester.
Room and Board
The average cost for on-campus living for undergraduate students attending public four-year institutions is $4,602 a semester, and $5, 231 a semester if you attend a private nonprofit four-year school. If you live off campus without roommates, your living expenses can double.
Books
Renting textbooks is becoming increasingly popular among college students. Your total book costs depend on your major and other factors, but on average, if you rent your books, you could spend $300 a semester, which is significantly less than if you were to buy your textbooks.
And when you rent your textbooks from eCampus.com, you may save even more money. Not only can you spend less on your books, but you can receive cash back when you sell your books to eCampus.com, so other students just like you can buy them at a lower price. It's fast, easy and saves you money!
Transportation
Depending on whether you own a car, use public transportation, live on- or off-campus and how far you travel, your average semester cost for transportation is about $700 and parking may cost $70 a semester.
Social Life and Miscellaneous Expenses
Depending on how much you spend on eating out, you could spend  $1,000 a semester just to keep your social life intact.
Financial Aid
After you calculate all your expenses, consider how much financial aid you might receive. According to College Board, in 2012-2013, undergraduate students attending public four-year institutions received an average of $2,875 a semester in grants and federal aid, while students attending private nonprofit four-year institutions received $7,840 a semester.
Estimated Cost for Your First Semester of College (with financial aid):
$8,124 for public four-year institutions
$13,989 for private nonprofit four-year institutions
Estimated Cost for Your First Semester of College (without financial aid):
$10,999 for public four-year institutions
$21,829 for private nonprofit four-year institutions
Keep in mind, there are many factors that determine your actual cost of attendance. For a more exact cost, you may want to contact your college's financial aid department.
Kaitlyn Fusco is a content writer for Debt.org. She combines her interests in writing and overcoming debt to inform the public about issues related to credit, debt and personal finance.
Somehow, the subject of college doesn't seem like it would translate well to a kid's movie. Sure, college is great, but many activities that happen on campus aren't exactly PG, especially those conducted by fraternities.
However, Monsters University is yet another Pixar gem, a film that entertains both kids and older audiences alike. The film is not a sequel to 2001's Monsters Inc. but a prequel, telling Mike and Sully's story before they were friends. They enter school as enemies and rivals, but they must form an unlikely friendship in order to earn their degrees.
First and foremost, I loved the college setting, and I think that any current or former student can find humor in the jokes. The filmmakers nailed college life while still keeping it appropriate for kids. That said, the humor isn't only targeted at a younger audience. It's an ageless sort of humor, and I saw people of all ages in the theater. In fact, there were far more adults than children, and they were all laughing.
The voice cast is particularly excellent, with many of the main character's remaining unchanged. The numerous newcomers are also excellent, including such big names as Helen Mirren, Alfred Molina, Charlie Day, Nathan Fillion, and Aubrey Plaza. This impeccable voice talent allows for some great gags that may not have been so amusing if not delivered by veteran actors. Plus, they all were cast perfectly––Charlie Day in particular.
True, Monsters University is not as innovative as its predecessor. It may lack some of the laughs and some of the surprises that made the first Monsters film so wonderful. But don't get me wrong––it's by no means a boring film. Monsters University is a cute, lighthearted way to return to school on your summer break, and I highly recommend it.
View the final Monser's University trailer here. And go see the movie! You won't regret it.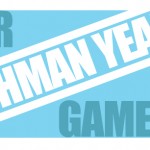 College life brings with it a limited budget and almost limitless free time.
There are plenty of hours to fill, but not a lot of spending money in your pockets. However, there are many resources at your fingertips which can make the experience affordable and enjoyable, allowing you to graduate with good spending habits and without debt.
Here are three tips to help you transition to college living while using your time, money and talents wisely.
1. Start Building Your Resume
Once graduation is over, it's time to get working. Right after high school you have a whole summer to begin saving for the future. Jump right in and get some real life experience to put on your resume and learn what it's like to have an income.
Once you start school, either reduce your hours to part-time or find another job that better suit your class schedule. For some students classwork can make employment tough, but this does not mean it's time to quit working. Just working two shifts over the weekend will give you money to use for saving and spending.
There are a variety of jobs out there for you to try. Whether or not you want something social, like working on campus or something to start networking, or doing entry level work in your field, get started early. Even food service or retail jobs can be the stepping stones to learning leadership skills you will use in the future.
2. Evaluate Income and Spending
Putting together a budget requires accurately estimating how much income you have and what regular expenses you will owe. Determine the funds you have to work with by adding together the money you were given for graduation, any regular spending money your parents will provide and financial aid money that will go toward expenses and paychecks from working.
Even if your parents can't afford much or checks from graduation are small, the money can be leveraged so that you have a cash safety net during college.
Use Microsoft Excel or another online budgeting application to create a budget that tracks the cost of books, cell phone bill and other personal items. Discuss with your parents early on the costs they will assume for you. Making a plan before it's time to pay can prevent you from spending more than you can repay or taking out more than you need in student loans.
Open a student checking and saving account to receive discounted rates and track your spending to make sure you follow your budget. Start with at least $100 to open the savings account and then deposit some of your earnings every two weeks until you have $1,000. You can use the savings for major expenses such as flying home for winter break or making an emergency visit to the hospital after breaking in your leg in intramural soccer.
3. Manage Time Intentionally
Believe it or not, studying is a major way to save money, not to mention improve your grades and prepare you for a career. Putting a sizable portion of your time into study groups or planting yourself at the library utilizes this time to its greatest potential. Take the initiative to be a disciplined student and devote hours to your class work.
You may feel tempted to use these hours for fun events like shopping, going out to eat or paying for other entertainment. Limit your nights out to once or twice a week so that you are in control of your grades, but still able kick back and relax here and there.
Take advantage of the on-campus events sponsored by your school. After all, part of your tuition is going toward these activities, which are often free to you and accompanied with free food. This will help with immersing you in the community as well as saving you from spending money on other forms of entertainment.
College is a time to embrace many new things, but debt doesn't have to be one of them. Make the most of your freshman year by working hard, sticking to your budget and hitting the books.
Alanna Ritchie is a content writer for Debt.org, where she writes about personal finance and little smart ways to spend (and save) money. Alanna has an English degree from Rollins College.
If you're considering bringing a pet to college, you might want to try a goldfish––anything bigger or furrier might turn out to be more trouble than it's worth. I myself have considered buying a puppy for school, but after a little research and some brief experience in the matter, I came up with quite a few reasons to hold off.
A friend of my roommate had a bunny (named after Hugh Hefner) that she asked us to watch overnight this past year. We thought it would be fun to have company, so we took little Hughie for the night. The poor rabbit didn't sleep at all. Instead, he made a mess of his cage and thumped nervously on the floor all night, keeping everyone up. Clearly, the little guy didn't want to be there.
The most important lesson I learned from the furry Mr. Hefner is this: college life is not for a pet. It is simply too busy and too loud for most animals, with the exception of frat boys. You'll be playing music, doing work, having people in your room, or attending class most of the day. Meanwhile, your pet will be sitting in its crate craving attention that you won't have time to give. Want to go out of town to visit a friend for the weekend? Good luck finding someone to watch your puppy.
The second problem is going to be money. The "poor college student" is a common stereotype for a reason. Even if your furry new friend is affordable upfront, there are many other expenses associated with raising it: food, vaccinations, accessories and housing, just to name a few. In addition, you might want to take into account all the things that your animal will invariably ruin and that you'll need to replace.
That brings me to my next point: young animals are destructive, even the sweetest ones. They're going to chew on your shoes, have accidents on the floor, tear up your furniture and yes, maybe even eat your homework. We've lied about it many times in elementary school, but when it actually happens in college, professors won't care. Room damage and homework destruction are distractions you can't afford, especially if you live in a dorm or small apartment. And if that's the case, your roommate will want to kill you anyway.
You do not want to be stuck in the unfortunately common situation of buying a pet and later realizing you can't care for it properly. So for yours, your roommate's and your dorm room's sakes, think twice before getting a pet in college.