http://www.kbkcommunications.com
Being introduced to Pinterest was the best and worst thing that has ever happened to me. I have, however, learned how great Pinterest actually is.
1. Recipes. FEAR NO COOKING PAN! Pinterest has been proven to help turn you from Ramen Noodle Nancy to a 5 star chef in just a matter of minutes. Pinterest is full of endless amounts of fast, easy, tasty and healthy step by step instructions of recipes that will taste like a party in your mouth. It'll be impossible to go back to eating microwave dinners after scrolling through your timeline.
CAUTION: you may possibly burn down your building in the process of attempting to be the next Betty Crocker, don't worry your friends will thank you when they see all the cute firefighters.
2. Appearance. You can easily spruce up your dorm room with quick simple D.I.Y crafts, put together outfits for the week, and makeup/hair tips to help you look "natural" in your 9:00am class so you could catch that cutie's eye without looking like you're trying too hard. Who said you can't be Fabulous on a budget?!
CAUTION: If your D.I.Y. crafts end up looking like a kindergartener's art project…give all the credit to your roommate!
3. Dream Wedding. In the world of Pinterest, planning out every last detail to your dream wedding while you're still single is totally normal. If you want to have the best and most memorable wedding ever you're going to need to prepare 4,5,6 or heck maybe 10 years in advance, darling it' s never too early. Besides who needs to pay thousands of dollars for a fancy wedding planner when you have a Pinterest account?! With the money you save from not hiring a planner you can use it for your dream honeymoon which you can also plan on Pinterest. *hint, hint*
CAUTION: Mentioning your Pinterest wedding board on the first date is not the ideal ice breaker, you may just end up walking back to campus alone.
Pinterest is the ultimate survival guide of living on a budget. You can be super hip without having to move back in with your parents. Be careful, you might get hooked.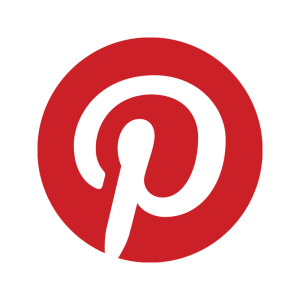 https://about.pinterest.com
Check out our eCampus Pinterest when you have some free time: www.pinterest.com/ecampusdotcom/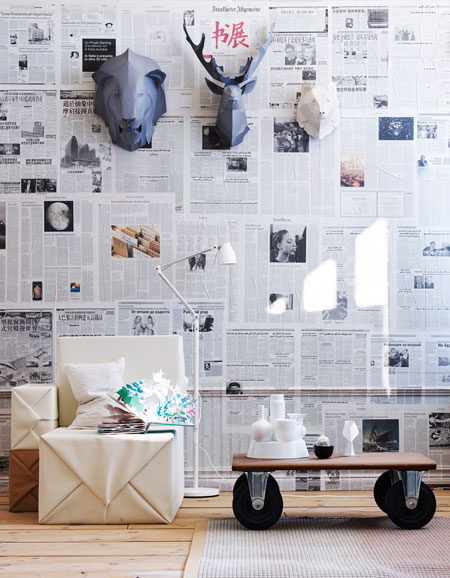 Not sure what to do with the textbooks you're now finished with? Well, you can either sell them to eCampus.com for cash, check or 20% back for in-store credit. Or, if you're just looking for an excuse to flaunt your creative proclivities, you can try these five ideas that will have your friends wishing they were as resourceful as you.
1. Dorm room Wallpaper: Take down your John Belushi and Pink Floyd posters and let yourself stand out from the crowd. Creating wallpaper from the pages of your old textbooks is sure to transform your inane décor into an indelible ambiance. I personally recommend textbooks from classes such as Art History, Biology, English (Norton's Anthology), and even Cartography, to name a few.
2. Hidden Book Safe: For the nefarious-minded readers, the uses for this are a no brainer. For the rest of us, this can be a good place to hide your spare cash or other small, valuable belongings like jewelry. For fun, try hiding a smaller book inside of your hollowed out bigger book. Awww, how adorable. Learn how to DIY here.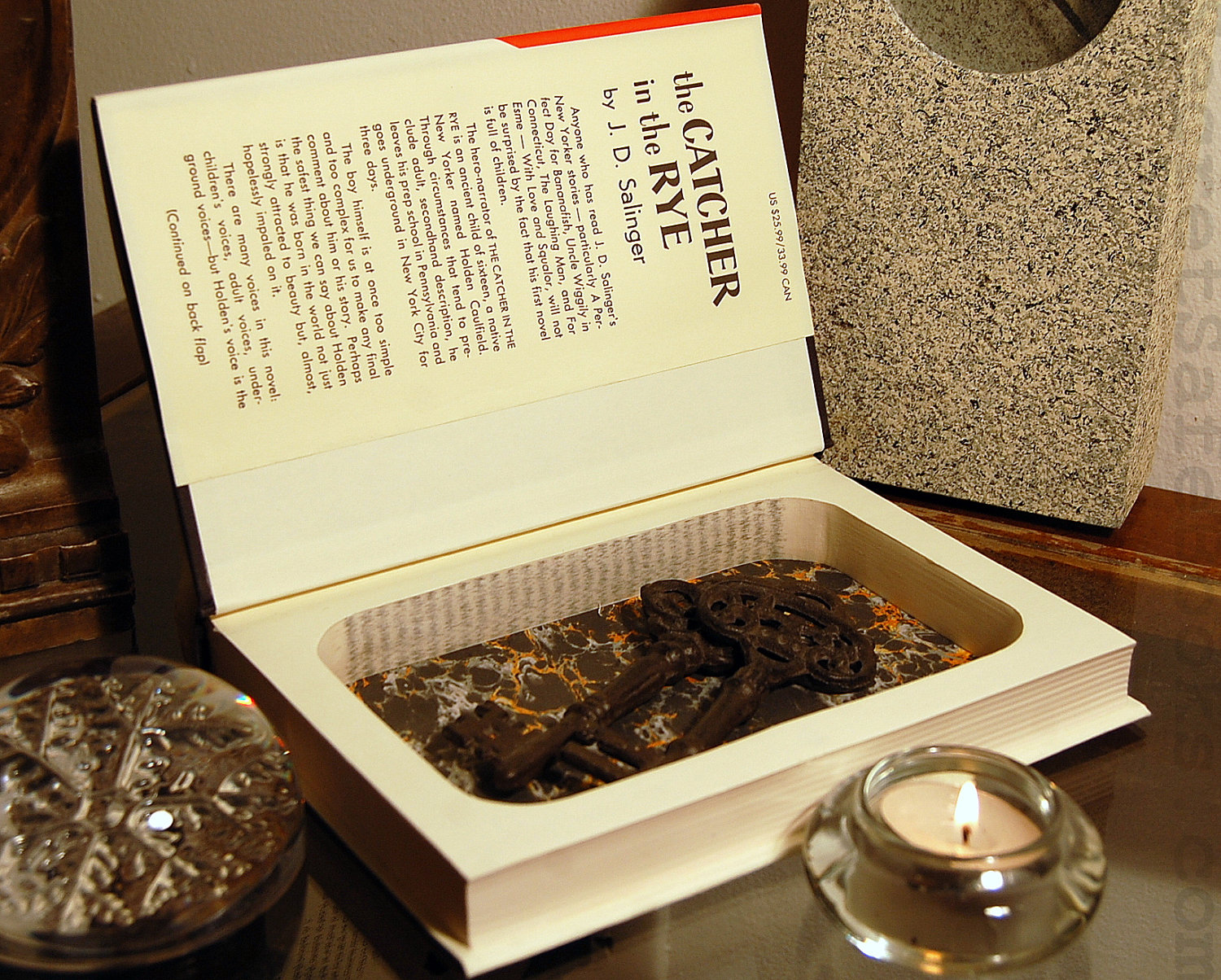 3. Invisible Book Shelf: Put your books on a shelf without the shelf. Wow! Stare at the picture long enough and it'll begin to make sense.
4. Bookcrossing – Send your books on a journey: Remember "Where's George?"—the service that tracks the location of certain $1 bills? Well this is like that, but with books. If you no longer want a book, send it on a journey and see where the wind takes it. Hell, if it makes an interesting enough trip, you can retrace its path and interview the people it's touched along the way and then write a Pulitzer Prize-winning book about the journey.
5. Origami: Envision a flock of beautifully crafted cranes suspended harmoniously over your head. Folding paper into beautiful shapes is a great way to palliate your boredom and focus your Zen. Get creative with what paper you'll use for each design. I like the idea of folding a crane from that Ornithology textbook collecting dust on my shelf. (This book would also be amazing for the wallpaper mentioned above).
Hopefully I've covered every possibility of what to do with your textbooks once you're finished with them. Have any other ideas? Let us know below!
Almost every college student has their fair share of roommate horror stories. What most people don't realize, however, is that they probably have some not so great roommate qualities themselves. But don't fear, it's not difficult to be a good roommate! Here's a list of roommate stereotypes, and some tips on how not to be labeled as one of them.
Pig Pen: This is almost exclusively applicable to guys. This gross person can usually be found eating in bed, or right behind his giant trash pile on the floor. Be considerate of your roommate and throw your trash in the trash can. Also, take the trash out. Otherwise, the garbage will overflow the and inevitably attract bugs….believe me, it happens all the time.
Music Show-off: Every dorm floor will have at least one of these. You can usually find them in their room bragging about their powerful sub-woofer that can shake the building, or showing off their brand new album. Please, for the love of God, be considerate of everyone else on the planet. Whether it's quiet hours or not, there is no reason that everyone in the building needs to know what song you're listening to. Only play music loud enough for you to hear, and if your roommate's trying to work, or just relax, turn the volume down.
The "Borrower": I get that it's OUR room, but unless you ask to use something that isn't yours, it's not cool to use it. This rule can be completely disregarded if you're very good friends with your roommate, in which case, do whatever you want. However, if you're really just roommates, or acquaintances, take the time to ask before you borrow. It's really just common courtesy.
Just remember, people aren't always going to be exactly who you want them to be. So just relax, go with the flow and try to accept your roommate for who they are. Unless of course they're all three of these examples in one. In which case, you should probably go ahead and move out. Have any awful roommate stories? Share them in the comments section below!

You did it. You received that highly anticipated bigger rather than smaller envelope in the mail stating you have been accepted into a college. You're ecstatic. Then another piece of mail comes and it's your tuition bill. That's when it hits you. College is expensive, but just how expensive is it and what will you need to fork over for your first semester?
Tuition
Your first order of business should be calculating your tuition costs, which vary greatly from state to state and are a huge factor in determining how much student loans you may need. According to the College Board's 2012-2013 Trends in College Pricing survey, the average cost for tuition and fees for in-state students at public four-year institutions was $4,327 a semester, while the average at private nonprofit four-year institutions was $14,528 a semester.
Room and Board
The average cost for on-campus living for undergraduate students attending public four-year institutions is $4,602 a semester, and $5, 231 a semester if you attend a private nonprofit four-year school. If you live off campus without roommates, your living expenses can double.
Books
Renting textbooks is becoming increasingly popular among college students. Your total book costs depend on your major and other factors, but on average, if you rent your books, you could spend $300 a semester, which is significantly less than if you were to buy your textbooks.
And when you rent your textbooks from eCampus.com, you may save even more money. Not only can you spend less on your books, but you can receive cash back when you sell your books to eCampus.com, so other students just like you can buy them at a lower price. It's fast, easy and saves you money!
Transportation
Depending on whether you own a car, use public transportation, live on- or off-campus and how far you travel, your average semester cost for transportation is about $700 and parking may cost $70 a semester.
Social Life and Miscellaneous Expenses
Depending on how much you spend on eating out, you could spend  $1,000 a semester just to keep your social life intact.
Financial Aid
After you calculate all your expenses, consider how much financial aid you might receive. According to College Board, in 2012-2013, undergraduate students attending public four-year institutions received an average of $2,875 a semester in grants and federal aid, while students attending private nonprofit four-year institutions received $7,840 a semester.
Estimated Cost for Your First Semester of College (with financial aid):
$8,124 for public four-year institutions
$13,989 for private nonprofit four-year institutions
Estimated Cost for Your First Semester of College (without financial aid):
$10,999 for public four-year institutions
$21,829 for private nonprofit four-year institutions
Keep in mind, there are many factors that determine your actual cost of attendance. For a more exact cost, you may want to contact your college's financial aid department.
Kaitlyn Fusco is a content writer for Debt.org. She combines her interests in writing and overcoming debt to inform the public about issues related to credit, debt and personal finance.
Somehow, the subject of college doesn't seem like it would translate well to a kid's movie. Sure, college is great, but many activities that happen on campus aren't exactly PG, especially those conducted by fraternities.
However, Monsters University is yet another Pixar gem, a film that entertains both kids and older audiences alike. The film is not a sequel to 2001's Monsters Inc. but a prequel, telling Mike and Sully's story before they were friends. They enter school as enemies and rivals, but they must form an unlikely friendship in order to earn their degrees.
First and foremost, I loved the college setting, and I think that any current or former student can find humor in the jokes. The filmmakers nailed college life while still keeping it appropriate for kids. That said, the humor isn't only targeted at a younger audience. It's an ageless sort of humor, and I saw people of all ages in the theater. In fact, there were far more adults than children, and they were all laughing.
The voice cast is particularly excellent, with many of the main character's remaining unchanged. The numerous newcomers are also excellent, including such big names as Helen Mirren, Alfred Molina, Charlie Day, Nathan Fillion, and Aubrey Plaza. This impeccable voice talent allows for some great gags that may not have been so amusing if not delivered by veteran actors. Plus, they all were cast perfectly––Charlie Day in particular.
True, Monsters University is not as innovative as its predecessor. It may lack some of the laughs and some of the surprises that made the first Monsters film so wonderful. But don't get me wrong––it's by no means a boring film. Monsters University is a cute, lighthearted way to return to school on your summer break, and I highly recommend it.
View the final Monser's University trailer here. And go see the movie! You won't regret it.