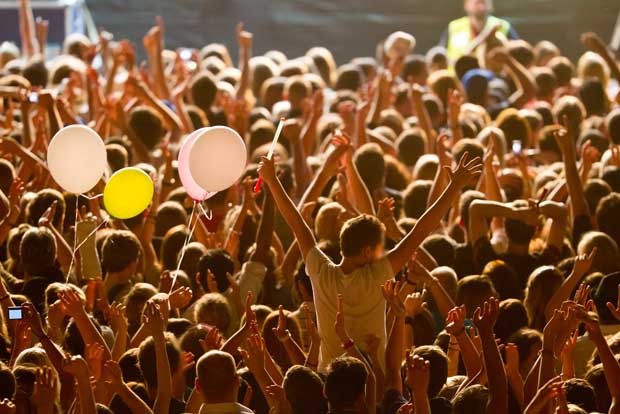 image source
My Tumblr feed has recently been plagued with colorful flower crowns..it can only mean one thing, the music festival season has arrived. Obviously, each music festival is different from the other; the location, genre, price, and size change from event to event. However, one thing is for certain: the energy is always electric. I have had both good and not so great experiences attending several festivals these past few years, and I decided to share my top Music Festival Dos and Don'ts. Ready? Let's begin.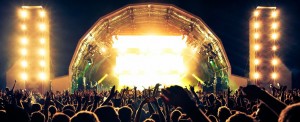 image source
1. Don't wear open-toed shoes.
I can't tell you how many girls I witnessed lose their flip flops/sandals due to dancing and occasional muddy weather. Do yourself a favor protect your feet and avoid shoe malfunction by wearing closed toe shoes.
2. Don't bring an oversized purse.
Keep your bag size to a minimum; go for a slouched cross-body bag or a stylish fanny-pack that can fit all of your essentials.
3. Don't style your hair.
Chances are those intricate hairdos that you spent hours on will come undone the moment your favorite performer steps on stage.  Go for a braided look or a messy bun look instead. These simple hairstyles will help you look effortlessly chic.
4. Don't wear heavy makeup. 
You will sweat, I repeat, YOU WILL SWEAT. A LOT.  Music festivals are giant sweat fests that will leave you with raccoon eyes if you're not careful. Keep your makeup light and simple: a long-lasting lip stain, bronzer, and a bit of mascara should do the trick!
5. Wear Sunscreen. You will be outside in the sun for hours which can only lead to one thing. Sunburn. Make sure you protect yourself by lathering on sunscreen every 2-3 hours. Your skin will thank you later.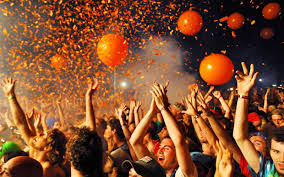 image source
Music festivals are all about having fun! Enjoy the good vibes, dance with a stranger, and eat chocolate covered bacon on a stick! Make memories that will last you a lifetime.
Internet radio is good for many things: procrastinating from homework, ads that have no relevance to your life whatsoever, and discovering amazing musical talent. The latter is what introduced me to the soul man that is Ross David, but who is Ross David? I'm guessing you haven't heard of him before so I'm here to enlighten you about his amazing music.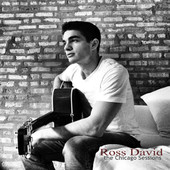 image source
If you're not familiar with this name, it's okay. Neither was I until I heard his original song "When I'm With You" on the radio. Have a listen here, I'll wait.
AMAZING right?  With a vocal tone reminiscent of John Mayer paired with stellar song writing abilities, it's difficult to understand how this artist has not yet broken into the mainstream. According to his official Facebook page, David caught the ear of well known producer Jay Ollero who would become his mentor and guide. This led to Matt Hennessy, well known producer, audio engineer, and president of the Grammy Chapter of Chicago, to discovering David's abilities and joining the two in recording the original songs that would later become three EPs with a fourth being released in early 2014.
David's pop sound has an undeniable soulful quality that distinguishes his music from the cookie-cutter top 40 hits you'll hear on the radio. With influences like Stevie Wonder, John Mayer, and John Legend, this was bound to happen. If you browse his YouTube channel you'll find dozens of covers and original songs that are just as fabulous as "When I'm With You" including his latest original song "Fire Burnin'".
Now that you're hooked, look for more Ross David original recordings on iTunes, Amazon, Pandora, and Spotify.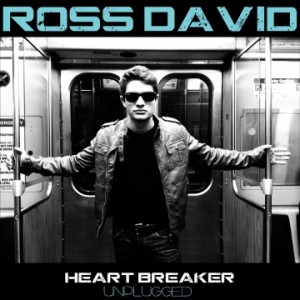 image source
Whether you are running low on groceries or need textbooks in a pinch, this list of the 5 best stores for college students  will definitely help you out in times of distress!
1. Target
This one may be a bit obvious but Target will nevertheless remain number one on my list. This glorious palace of red is a one stop shop where half of your paycheck mysteriously disappears during a trip for "just a few things". You can walk in only needing paper towels, but you will walk out with trail mix, 3 dresses, a necklace, a mop, candles, and the complete second season of "The Office"…and probably no paper towels. Don't say I didn't warn you.  Shop now: www.target.com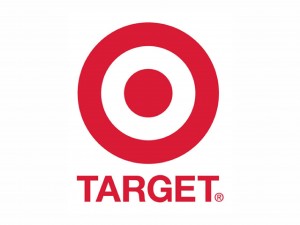 www.target.com
2. Forever21
Oh Forever21, how I love thee. Let me count the ways. There are so many nice things you can find here at such low prices. Say it with me: two dollar cami's. (Don't worry, guys, there's a men's section too!). Shop now: www.forever21.com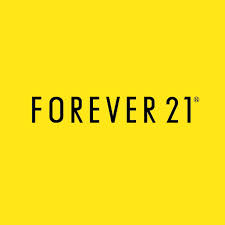 www.forever21.com
3. Marshall's and TJ Maxx
I cannot stress how much I LOVE shopping at these two stores. Every shopping trip is like a mini treasure hunt. You never know what you're going to find there. They have a little bit of everything including clothes, electronic accessories, home decor, groceries, and books. Everything is marked down way below retail price which makes it easy to find nice things that guys and gals on college student budgets might not usually be able to afford. Shop now: www.marshallonline.com and www.tjmaxx.com

www.tjx.com
4. eBay.com
Okay so this one isn't exactly a "store" but it sure comes in handy in a pinch. You can find literally anything you will ever need on eBay (I personally use this site to find art supplies for class) at much lower prices. Some of these items are brand new while others may be used, so it takes a smart shopper to find the hidden gems. Shop now: www.ebay.com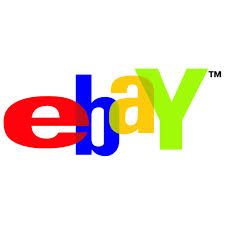 www.ebay.com
5. eCampus and Knetbooks.com
If you need textbooks (who doesn't?) but are not a huge fan of the price tags, check out these stores and sites. You can save up to 90% on textbooks as well as rent or sell used textbooks. You've read the blog, now go check out the rest of the site! Shop now: www.ecampus.com and www.knetbooks.com

www.ecampus.com
With the snow melting away and the sun coming out, my playlist has begun to brighten up a bit as well. These songs tend to give you the urge to bust a move and break into song; don't say I didn't warn you.
1. Happy- Pharrell Williams
Yes, I know everyone loves this song and probably everyone has heard it. But it is nowhere near overrated. You just can't help but be happy when you hear this song! It just puts an involuntary smile on your face! Click here now to listen.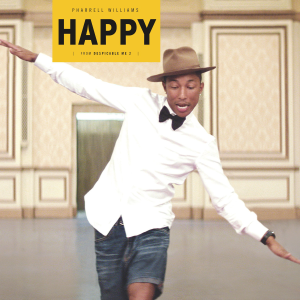 www.josepvinaixa.com
2. Counting Stars –One Republic
This song has such a subtle motivational aspect to it. The lyrics encourage you to think outside the box and follow your heart while the music is super danceable. Win! Click here now to listen.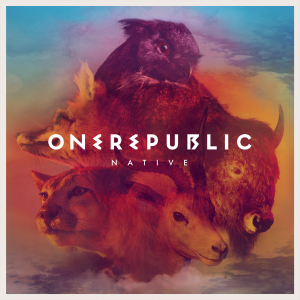 pop-your-life.blogspot.com
3. La la la- Naughty Boy feat. Sam Smith
"La la la" is a fun song for it's rebellious nature. It's basically telling you not to listen to and believe everything people say, and I have to agree wholeheartedly. Click here now to listen.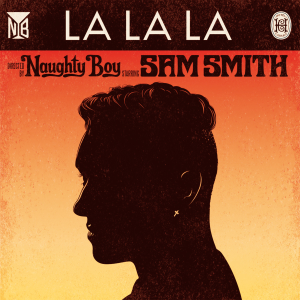 www.josepvinaixa.com
4. Burn –Ellie Goulding
"Burn" is another song that has a subtle motivational feel. While it's a dance song that could easily be a love story, it's just as easily a message to make an impact on the world and leave your mark. Click here now to listen.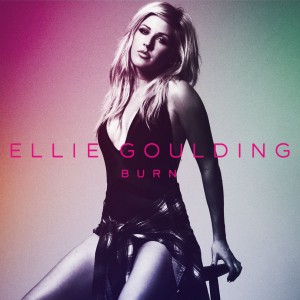 hypetrak.com
5. Neon Lights –Demi Lovato
This is easily the most danceable song on the list. Listen to this song and try NOT to dance. Go ahead, try. Seriously, this is such a feel good song. The kind that you dance to in the car (at stoplights of course…) in such a way that the driver in the car next to you starts staring. Not that I'm speaking from experience or anything. Click here now to listen.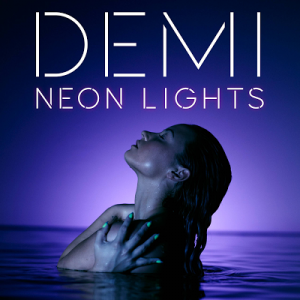 www.josepvinaixa.com
Add these songs to brighten up your playlist! Any we missed?
It's the best day of the year! You know what that means, DANCE BLUE! Not sure what that is? Well let me tell you.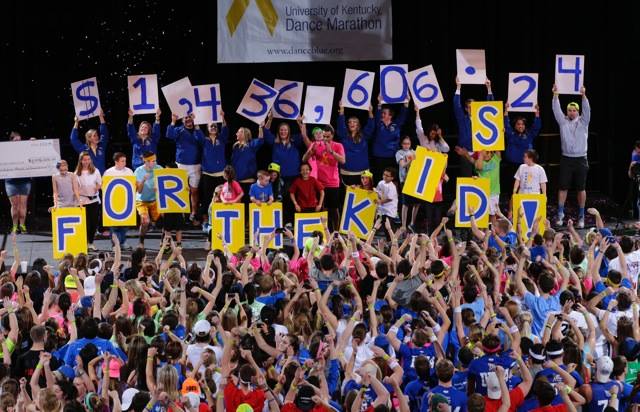 www.danceblue.org
It is a 24-hour no sitting, no sleeping student-run dance marathon held at the University of Kentucky. It's a huge fundraising event that goes toward the Kentucky Children's Hospital (KCH) and is devoted to Pediatric Hematology/Oncology Research.  This year at Dance Blue 2014, over 100 campus organizations participated and there were over 800 dancers who helped raise a total of $1,436,606.24 for the kids.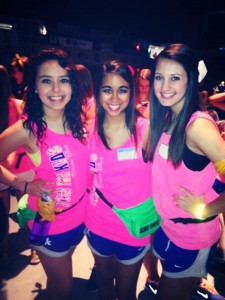 Liza Krein with friends Rosana and Andrea
WHOA. Incredible, right? As a participant in the marathon for the second year in a row, I can only speak very highly of this wonderful philanthropy event. Part of being a dancer in the event is learning a line dance in the beginning to perform at the top of every hour. This might be one of the coolest things to watch, here's a video from the campus newspaper (Kentucky Kernel) to give you a glimpse of the event.

At times during the marathon it gets hard though and you feel pain in your feet that you never thought you could feel in your life. That you are so exhausted from sleep deprivation, you consider learning to sleep with your eyes open (and standing up – giraffes can do it, maybe you can to?) and for some reason, no matter how many meals they give you, you are STARVING.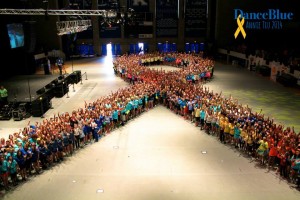 www.danceblue.org
The last few hours of Dance Blue make it all worth the pain and suffering though. As you watch the children from KCH get on stage for the Talent Show hour (my personal favorite), you can't help but forget all the pain. This year there was a cheerleading routine as well as several talented singers and I could never forget the little girl whose talent was doing the splits. Hearing the stories of families personally affected by KCH is the most moving thing you will ever hear, with tears rolling down your face from the positivity and energy you feel or the utter pain you're in; you realize why you're dancing. For The Kids. #FTK #DB14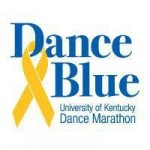 If you would like to read more information about this philanthropy, check out www.danceblue.org or if you would like to donate for next year's marathon (you can never start fundraising too early!!) you can go here www.danceblue.org/Donate/Donate-to-DanceBlue