Colleges are becoming more and more integrated with technology everyday. Class registration, assignments, and tests can all be completed from a computer. Most colleges have a computer lab available for student use, but with limited equipment and restrictive hours it may not be possible to exclusively use the campus computer lab. Having a personal laptop is becoming critical to student success in college, but deciding which one is right for you is tough. If you are currently looking to purchase a laptop here are a few things to keep in mind.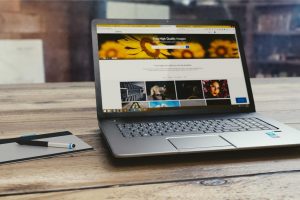 Performance
When choosing a laptop it is important to keep in mind what your goals are. Certain majors, such as architecture and graphic design, require specific computer programs to complete assignments. Some of these computer programs (Revit, Photoshop, etc.) will require a high-performance device in order to run properly. If you are looking into a major that involves these types of programs, ask an adviser or professor what minimum standards they recommend. Performance indicators include:
Processor type
System memory size
Hard drive size
Graphics card
Mobility
The main reason I recommend a laptop over a desktop computer is the ability to carry it to class. Being able to do homework on campus during breaks is extremely convenient. However, some devices are more mobile than others. Make sure you check the weight and size of a laptop before purchase to make sure it is small enough and light enough to carry back and forth to campus. Also, no matter how careful you are, it is going to get banged up a bit while traveling. Check the reviews to see if people complain about it breaking easily. You are going to want something durable that will last you throughout your time in college.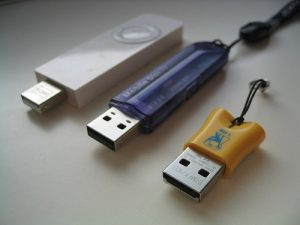 Connections
As mentioned above, certain majors require specific technological capabilities. It may be necessary to connect a printer, monitor, or scanner to your laptop during college. Make sure your laptop has the connection ports necessary to work with all these devices. It is also helpful to have multiple USB ports on your device so you can use more than one memory storage drive at a time.
Warranty
Most major laptop brands include a warranty for the first few days after purchase. If you feel that your device will be undergoing more strain than a normal laptop, you may want to consider purchasing an extended warranty. They are usually available either from the manufacturer or the store where you purchased it. Also, it is possible to get laptop insurance for if the device is stolen, although that is only recommended for extremely specialized laptops valued at over $1,300.
Price
Most college students are on a tight budget when it comes to large technology purchases. Take the time to research multiple sellers to ensure you are getting the best price possible for the laptop you want. Places like Best Buy offer occasional discounts to college students on popular brands and styles.
Purchasing a laptop is a challenging but necessary part of going to college. Have any other tips for purchasing a laptop? Leave them in the comment section below!