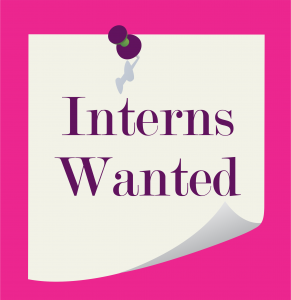 Since starting my college journey last year I have learned a couple of things: a load of laundry makes wallets cry , coffee is a lifesaver, and the official 8 am class attire is PJs and bedhead. I can, however, say that one of the most valuable lessons I have learned is the importance of internships.
So why exactly should you intern in college?
1. Internships present the opportunity to confirm your choice in major.
You're young; it's okay to change your mind once or twice, heck maybe even five times. College is the time to discover yourself, I mean isn't that what growing up is about? That's what Internships are for; they allow you to experience something firsthand to see if you could picture yourself continuing to do in the future.
2. Internships help provide a smooth transition from the classroom to the workforce.
Think of an Internship as a bridge, it connects one side to the other. Internships allow you to develop skills that you can't learn from reading a textbook or sitting through a theory class. Much internship often requires you to complete critical projects and occasionally heavy research that will help prepare you for future job assignments.
3. Internships allow you to sample a company without having to commit.
Let's be honest here, commitment is a scary thing. Luckily, internships allow you the opportunity to test out the company, managers, coworkers and the work environment without any repercussions. How cool is that you get to test out a possible future employer without any strings attached?
4. An Internship often leads to a job.
Companies look to hire well-trained, quick learners, self-motivated, and hardworking individuals. Many supervisors give feedback to help interns strengthen professional skills before entering the workforce.
5. Internships allow you to network.
In today's modern day society it's no longer about what you know, it's about who you know. Building up credential through internships helps get your name out there and meet people who could potentially be your boss, coworker, or maybe even future business partner
I can't stress this enough, an internship is the most powerful credential you can have on your resume upon graduation
Deciding whether to stay in or drop a class can be challenging. Sometimes it's tempting to drop just based on the professor alone, the class time or the work load. But before making a hasty decision, you need to weigh the pros and cons and determine if staying might be better for your future courses after all.
When considering dropping a class, you should first consider why you want to drop it in the first place. Do you just want to take the class with a different professor? Do you feel bad about your friends all being in a different section? Is it just too hard to wake up for 9:30 am? If you only have one reason to drop—and not a very good one—you should stick it out for the semester. One early class won't kill you, and might actually make you more productive later on. Being without buddies is a good way to make new ones…or just make your way through the class being the quiet observer that doesn't annoy the professor. If your desire to drop the class is more than superficial reasoning, you have some more consideration to do.
If you have an overloaded schedule (and by that, I mean more than 15 credits), lots of upper level classes and just overall lots of work, maybe it isn't such a bad idea to drop that killer class that is so not going to be a GPA booster. If you just want to drop one class because you're taking too many, you should also consider how dropping your hardest class will affect your schedule the next time around. Would saving it for later mean an even harder semester? Sometimes letting go of the fun elective is the better decision when you have to create a sequence or have to take classes in a certain order for your major.
So, before you even think about hitting that drop class button, you need to do some planning ahead. If the course is a prerequisite for another class you have to take, say no to the temptation. If it's a course required for your major that you can take at any time…well, consider how hard the class will really be (sometimes the profs scare you on the first day wit their syllabus and grading policies, but they turn out to be super lenient and get off track almost immediately) before deciding whether or not you should put it off. If it's a prerequisite for classes that you really want to take, then it's up to you whether or not you want to stick it out; sometimes you can replace it with another class or change up a sequence to still get into the ones you want to take and avoid the classes you could care less about.
If you have a job or internship over the course of the semester, its workload shouldn't be taken lightly when added to all your school work. If you need a lot of work hours and it's hard to fit into your schedule with an extra class, then maybe dropping will help your work opportunities. If all you do at work is sit at a desk and do homework while occasionally helping someone on a project, I think you can handle having one more class in your schedule.
At the end of the day, you have to do what's best for your sanity. Figure out what you can handle—there's no reason to completely stress yourself out if the course is unnecessary or can wait to be taken later. Consider your work load, the time needed to put into the class, if not taking the class will mess up your schedule for the rest of your college career and whether or not the class is actually needed. Don't automatically drop if you don't like the professor—having a good relationship with them is important, but one bad teacher for a class you really need to take isn't too much to handle now and then.
Good luck and happy studies!
On your first day, you might envision something like…
You could be expecting…
But even weeks later, it'll really be more like…
Even if it isn't your first day, it takes a while to get comfortable at a new job. Don't put so much pressure on yourself. You are an intern, not a CEO. You can't expect to be an instant expert. You need time to adapt, time to adjust.
Especially after you make a mistake, something that is expected when you start working at a new place, you might get that "I wish I called out sick today" feeling. You could be thinking the same thoughts that would go through my head while running during long field hockey practices: if I just tripped and fell right now, I could be done for the rest of the day, but not so hurt that I missed the game on Friday. Just hurt enough to be an acceptable excuse but not hurt enough that it's actually really painful and I'm out for a while. Powering through those moments is like a Monopoly card saying you can move along to go and collect $200, but instead of landing on go, you land on adulthood (and you have to wait until the 30th to get paid, then take out taxes).
We all know that when it comes summer and everything is winding down, it can be pretty easy to slip into the feeling of not wanting to do anything.  However, once you've arrived at that point, it doesn't take long until not doing anything morphs into being bored.  While it is perfectly acceptable to feel that you have deserved a break after duking it out with the school year, don't let too much of a "good" thing bore you down!  Try some of these ideas to still maintain the freedom of a vacation, but also keep your summer exiting and memorable.
1. Travel
Planning a fun road trip with some high school friends, or perhaps college friends who live nearby, is a great option and relatively inexpensive if you split the gas cost amongst four or five people.  Another alterative could be driving to visit other friends a few cities away, which then provides you with a place to stay overnight without having to pay hotel/motel fees.  Or, if you've decided to save up for a travel splurge, going abroad or flying domestically – either to tour or visit friends – is very rewarding and calls for a great way to spend some of your vacation.
2. Get a Job
While working isn't always the ideal way to spend a summer, the money racked in can more than make up for it.  A summer job doesn't necessarily have to be related to retail or food service.  There are a lot of opportunities to make good money but also enjoy what you're doing (but that's not to say that some retail and food service jobs will never meet that criteria!).  Working at a day camp or water park is a good option if you like working with kids.  You can serve either as a counselor or a lifeguard, be able to relax in the sun all day, but still earn your keep.  Babysitting is another viable option if you have the qualifications and the ability to reach out to your community as a trusted sitter.
3. Do Some Summer Cleaning
If you're one of those people (like me!) who enjoy cleaning out that cluttered basement or garage, take on one of those projects this summer.  It's a great way to be on your feet and concentrate on a worthwhile task at the same time.  Once the space is cleared, you can even decorate and make the place more "live-able"—who knows, you might have just created a new summer hangout spot!  Even better, your parents may offer to pay you a small sum for the service.
4. Make Some Money off of Your Clutter
Once you've cleaned out that living space, you're probably going to find a lot of old furniture/toys/clothing that you don't really need anymore (or didn't even remember having as a kid!).  Talk it over with your parents and see if a garage sale might not be a bad idea.  Other options for your nicer furnishings are to take them to a consignment store in your area.  These stores will typically accept and display your belongings on the storefront for a specified amount of time (perhaps 60-90 days on average) and cut you part of the profits if they sell.  Many other thrift stores will pay you cash on the spot for your items (usually in the clothing and toys category).  Hop online and type in those keywords and your zip code to find such places near you.
5. Earn Money by Taking Surveys
On those slow days when you're not sure what to do, and feel like making some extra cash, enroll in a few online survey websites that pay you by check or by PayPal for the redemption of a certain amount of points.  This is fun if you already love sharing your opinion.  However, always check first to make sure the site is legitimate (there are scams out there, after all).  The best way to do this is by searching for reviews online by people who have used the site, and likewise by checking the Better Business Bureau website for accreditation.  Once you find the right survey site, you can take multiple questionnaires that may award you points immediately so that the site knows what kind of surveys to match you up with.  It is also recommended by survey takers that you join multiple panels to yield better results and increase the amount of surveys that you qualify for (you will screen out after the first few questions if your answers don't match the type of person the survey giver wants).  Despite that, if you put the time and effort into it, you can rack up enough points that can be redeemed for a cash payout, or other type of reward.  Just make sure you understand how each site regulates their points/payout system, and you're good to go!  You won't get rich off of this by any means, but you may make some spending money.
6. Take on a Crafting Project
I'm also one of those people who love being creative.  One of my early summer projects this month was making a T-shirt quilt out of some old shirts I found shoved into the back of my dresser.  Seeing as I already had sewing materials, the shirts, and one black throw blanket to sew them onto, it only cost me approximately $15 to complete:  $10 for another black throw to sew as the back of the quilt, and $5 for some quilt batting from the local crafting store.  It's an excellent way to keep yourself busy and make something useful at the same time!
7. Exercise
Whether it's joining a local gym for the summer, jogging around the neighborhood, or exercising at home, keeping active is a great way to avoid gaining weight during a summer of being stagnant, and to promote positive energy and self-esteem.  Exercising outside especially helps you to get a safe amount of sun (as long as you monitor how long you're outside and make sure to wear sunscreen) and release more endorphins.  Make it a group activity when you can as well.  Exercising in a social setting can make the act of exercising in itself more enjoyable and doable.  And in the end, who doesn't want to come back to school in the fall looking their best?
8. Attend a Seminar or Workshop
If there's something you're really interested in but don't have time to pursue at school, summer is the perfect opportunity to let that interest take hold.  If you like art or writing, for example, take some summer writing workshops or art classes that may be offered at your local library or on a nearby school's campus.  Explore something you've always wanted to try, but just never had the time to.
9. Explore the City
I never knew how many attractions were available in my own hometown until after I had already gone away to college.  When I came home for my first summer, many of my college friends who were also from my hometown (but had attended other high schools), showed me a wide array of places I had never been to.  Keep an eye out for areas of town that have great restaurants, bars, and clubs for that fun Friday night with your friends—but also check for some good theatre, museums, and concerts that you may have never known existed.  Larger city parks (like, for me, Forest Park in St. Louis) usually house more than one of these attractions, so just by traveling to one area you can discover a multitude of fun activities.  But as always, remember to stay in a group if you're in an unfamiliar part of town.  Be safe—while also being classy!
10. Take Some "You" Time!
While it's great to have an eventful summer, remember to relax and focus on you.  Some alone time can be a good thing.  Keep a journal, decorate your room, shop around the mall—do something that you enjoy that doesn't necessarily have to be done with other people all the time.
Your entire summer shouldn't be limited to these ten things, but the most important concept is making sure that you maintain an active summer but also get that feeling of elation.  After all, you did make it through that school year; perhaps you didn't get all the grades you wanted, or perhaps you were more stressed out than you would have liked.  But regenerating over the summer can certainly lead to a more positive school year in the fall.  The more relaxed and prepared you are for the upcoming semester, the more successful you will be.
If you are looking for a summer job idea, here is the place. Only certain jobs will hire college students, and most of them are part time. I have experience at many different types of summer jobs. In this blog, I'll include my insight and hopefully help spark your interest. Let's get started.
RETAIL
Retail stores will almost always need seasonal help. The summer season is perfect because while some of their school year employees will be leaving, they will have openings for the summertime. I work at Victoria's Secret currently and I love it. If you enjoy talking to people and helping them out in whatever way you can, retail is for you. You need to be a generally happy person and personable towards strangers. At my job I enjoy assisting customers and watching them leave knowing that I helped to make their day. If this sounds like something you'd like to do, try applying to various stores in the mall as soon as possible!
RESTAURANTS
I have previously worked in two restaurants. During this time in my life I was too young to serve so I found myself as a hostess. This is another job where you need to be personable. As a host you'll enjoy discounts on the food! If you like to eat, help people out, and can easily entertain yourself during the slow time, this is the job for you. As a college student you will be old enough to serve food. This is even better. Servers at good restaurants can make a lot of money really fast. Alongside your pay check you'll walk out with cash every night you work due to your tips. A lot of people that serve really enjoy it, and the money. If this sounds like something you'd like to do, try applying at restaurants in your home town.
WAREHOUSE
A warehouse is where you'll likely make the most money during the summer. Also it's probably where you'll have the least amount of fun. I spent all of last summer in a hot warehouse tagging clothes. Although I didn't enjoy my job, I made enough to buy my first car all by myself. Warehouses are great for big money fast. Every day I had to be at work by 7am and didn't leave until 3pm. It's a very long day. I made 9 bucks an hour though! It's tedious and long but the money was worth it. If you are a scheduled person and are excited for a lot of hours and money, try applying at a local warehouse, they always need all the help they can get.
To wrap it up, these are the three different jobs I have firsthand experience with. If you're looking for a summer job but don't know where to go, try one of these options. The options I listed are usually looking for people this time of year especially. Good luck on your search!