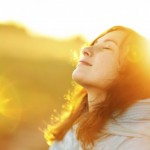 As the semester is ending, the only thing on my mind is summer. While I wish I could spend my summer lounging around, the sad reality is that I can't. This summer I'll be working part-time, working two on-site internships, as well as blogging for eCampus.com. Maybe you don't want to spend your summer like me, but there's something everyone can do to be productive during break. The following are my recommendations for ways to have a productive summer break.
1. Work. Working allows me to save up money so I don't have to work as much during the school year. If working part-time is the only thing you'll be doing this summer, then you'll still have plenty of time to relax and hang out with your friends.
2. Intern. Internships are the best way to get experience related to your field. Unfortunately, many internships don't pay, so doing one in the summer can allow you to work without trying to juggle school and work too. But the important thing about internships isn't the money; it's getting real experience. Internships are also a great way to gain pieces for your professional portfolio. If you don't know where to start looking, check out internships.com (that's how I got this position)!
3. Volunteer. There's nothing more rewarding than doing something good. Countless organizations take volunteers, especially during the summer. Volunteering is a way to do something you're passionate about outside of school.
4. Study abroad. If there were one thing I wish I could do, it would be to study abroad. While it may be pricey, there are options to take care of the finances. There are numerous national study abroad programs, and your school may have its own study abroad program. Learning or working in a foreign country is a great resume enhancer.
5. Personal improvement. If the above don't seem like your thing, you at least owe yourself some "me" time after a long semester. Start a new fitness routine, read a book, or take up a new hobby. There are endless ways to spend your summer. You don't want to waste three months with nothing to show.
There is nothing wrong with relaxing for a few days after finals and enjoying the sun, but it is important to have a plan. The longer you sit around, the harder it will be to get back on schedule.  What are your plans for making this summer the best it can be?
So you're about to graduate college – congrats! What now?
As the economy recovers, so does the job market, allowing new opportunities to emerge. This is great news for those who are currently in college! However, many of these jobs require candidates to have more than an undergraduate degree. It is predicted that 2.6 million new jobs will be created between 2010 and 2020, and that individuals with masters or doctoral degrees will be the ones to fill those spots.
Many students are turning to graduate school as a way of carving a niche for themselves in today's competitive job market. Grad school can be a risky bet which could land you in a deep pit of student loan debt, or it could result in a dream job with a six-digit salary. Such a commitment requires a great deal of research, and with the growing number of programs offered it can quickly become an overwhelming process. Meeting with advisers and professors is a great starting point, but most students will want to do some investigating on their own. It is important to gather a wide variety of non-biased information, but with the endless amount of websites, books and blog articles dedicated to "facts" about grad school, it can be difficult to find high-quality sources. This is why I recommend U.S. News & World Report's annual Grad Guide.
Each year, U.S. News & World Report surveys thousands of programs and academic professionals to create a guidebook that helps students navigate the world of graduate school. For the second year in a row, eCampus.com has taken some key information from this elaborate, 200+ page grad guide and created an infographic to help students streamline their research. The goal behind this piece, as with all infographics, is to take a large amount of information and condense it into a unique graphic that's easy to understand. Similar to the 2013 grad school infographic, The Good & The Bad in Bad, this 2014 edition highlights trends regarding admissions, debt and salaries for the top five professional fields (Business, Education, Engineering, Health & Medicine and Law).
New this year is a section called the "Virtual Path", which describes the growth in options for online graduate programs. There is also the option to attend a partially online program, where some classroom attendance is required. Such opportunities are favored among non-traditional students who may have children or a full-time job. As this trend increases you will find that there are some great resources for affordable online education programs.
As graduate school becomes a more prevalent option for those holding college degrees, it is important that this decision is made with all of the right information at hand. This infographic should not be used to replace your grad school research, but it is a great way to quickly gather information and gain an understanding of new trends in the academic and professional worlds.
Good luck to all who join me in the pursuit of a higher-education!
To view the full infographic, and purchase your copy of U.S. News & World Report's Best Graduate Schools 2014 guidebook at 10% off list price, visit http://www.ecampus.com/best-grad-schools.asp or click the above image.
Are you approaching graduation and thinking about going to grad school? Or maybe you've been out of school for several years and are contemplating a return, but you're wondering if it's worth it. This is a question that many soon-to-be, as well as current, college graduates are faced with on a daily basis. When taking into consideration the present state of the job market, more and more students are turning to higher education as a means of differentiating themselves and taking their careers to the next level. The decision to pursue grad school has also become a way of "buying" more time and avoiding the harsh realities of our slowly recovering economy.
However, making the decision to go to graduate school is not as simple as one would hope. Students are forced to look into the inevitable financial burdens and intense time commitments associated with graduate level programs. Throughout this process students scour the web for trustworthy information on various programs and career paths to consider. One of the most credible sources they rely on is the U.S. News & World Report.
Each year they release a guidebook to the Best Grad Schools in the nation, but for the first time ever eCampus.com has decided to put a new spin on these rankings by creating an innovative visual in the form of an infographic. Using their findings on the top five professional fields (Business, Health & Medicine, Law, Engineering and Education), we've managed to take a large amount of useful information and condense it into a unique, easy to digest graphic. Our goal here, as with all of our infographics,  is to bring you a large amount of practical information in the fastest and easiest way possible.
This infographic provides some of the hard-to-swallow facts about graduate school, and whether or not the time and money spent obtaining that advanced degree will really yield the results many students are hopeful for. With "The Good and Bad in Grad" exposed, eCampus.com hopes this fun and helpful visual guides prospective grad students to make the right decision for their future. What are your thoughts? Is Grad school something you've been considering?
To access the full infographic, please click the image.
As a senior, making career connections is more important than ever. That means your social media profiles need to be up to snuff, and you should be taking proactive measures to talk to potential employers and people in the field (aka people who could potentially help you land a job). It's a lot to think about, so take it a step at a time.
To get started, you should look at your profiles and decide how professional they are. Do your friends write comments about partying, post unflattering pictures or swear all over your Facebook wall? Do all your tweets consist of a play by play of your night, reaching out to friends, or simply focused on stalking your favorite celebrities? It's time to clean up your act. Making your profile private won't do much for you. Sometimes employers will have you log in during the interview, or they'll find some way to find some of your information. The best thing to do is delete and privatize certain things. Maybe make certain friends' wall posts for your eyes only, so they don't take your reputation down with them. You can block all pictures you've been tagged in so people on your profile can't see them; however, the pictures are still floating around the Internet and could be found at some point. You should ask whoever posted the images to take them down to be safest. Delete tweets that don't do anything to boost your professional image. And if you don't already have one, create a LinkedIn, which is considered one of the most important career tools in social media.
Once your act is all cleaned up, it's time to go on an outreach frenzy. Take some time to think about your field, and who would be important to follow and learn from. For example, if you're in journalism, you should be following magazines, newspapers, broadcast stations and any news outlet you like. You should also look to follow writers and reporters. Who you follow on Twitter says a lot about you to employers, but it shouldn't be the only thing you do with your account. Try tweeting to them on occasion, with comments or questions. If they're really popular, they might not get back to you (ever), but it's worth a try and helps show you're proactive with your career. Even some re-tweets from non-celebrities will show you take your social media professionally and demonstrate how you're trying to improve your skills in the field—by looking at the best of the best.
Besides reaching out on Twitter, LinkedIn is key. The easiest way to reach out to people not in your networks and working in a field you desperately want to get into is searching for alums. Though you haven't graduated yet, you can join your college's alumni group on LinkedIn and from there, life will be so much easier. You can search the group for companies, location, and even similar interests to learn about the job market in a certain area, what a company looks for when hiring, or what working like the field is like in general. People like to help others, and if they're passionate for their school, they'll definitely be willing to help a new graduate. Just remember to be polite, not be pushy, and never straight up ask for a job. Seek advice and tips instead, which will serve you better in the long run.
In other words, social media isn't just for fun anymore. That doesn't mean you can't put up fun statuses for your friends' birthdays or ever post any pictures from a party (though try to avoid the drinking pics if they exist), but you should be more conscious of what you post. You should focus on connecting with people who make a difference in your field and show you're paying attention to what's new. Look for roles models so your own Twitter can one day serve as a strong model for new young professionals entering the field. Now's the time to really focus on yourself and the future, so why not put in the extra effort to look like the prime candidate for a job offer?
Best of luck and happy (professional) tweeting!
"It's not what you know, it's who you know." It's not exactly music to the ears, especially if you've spent a significant part of your college years within the confines of the library, working toward what you thought would be best for your future. Professional aspirations have been the driving force behind your perseverance and you certainly hope that the rewards will match your effort. In reality, your efforts may not be enough.
The economic forecast isn't exactly promising. It seems as if these sorts of discouraging facts are being thrown out at will across all news networks. The state of the economy is a subject that occupies the front pages of newspapers all-too-often. Our familiarity with how difficult it can be to find a full-time job, even after graduating from a top university brings about anxiety and even sets off a panic among aspiring young professionals who had been hoping that their vision could be realized. What went wrong with the American dream? Is it still possible?
Yes, of course it's possible, but it's a little different. There is no pure "David vs. Goliath" story to be found within the real American dream. There are those who achieve considerable success, having started from scratch, but they do so with the help of luck and considerable help at crucial stages of their upward rise. For example, immigrants often come to the United States with scarce monetary resources and minimal connections. They spend a few years assimilating into the culture and acquainting themselves with people who eventually assist them in reaching their goals. Though you may hear people say "I did it all by myself," it's likely a bit of an exaggeration.
One of the most important skills to have in your arsenal is sociability. Approach people openly, showcase your worth through acts of generosity, and gain respect by being upstanding. Good people will notice your effort and reciprocate with similar actions. As long as you learn how to make positive impressions on people, you will have the advantage of others' help whenever you are in dire need. People are generally empathetic toward those who show themselves to be worthy of admiration and respect.
This advice should not be interpreted as an encouragement of brown nosing. You should never be artificial in your interactions with people solely with the goal of gaining some sort of advantage. Do not let ulterior motives drive your social life. Being genuine always brings about the right result, in that you surround yourself with similarly good people. It is these types of individuals that can eventually make a big difference in your life. They can help you escape your struggles if they feel like you would be there to assist them in a similar situation. The value of making the right friends and acquaintances can never be underestimated. In the process of establishing such connections, you are literally choosing who you will be surrounded with for years to come. Make sure to not make these types of decisions lightly.