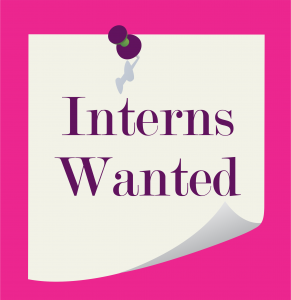 Since starting my college journey last year I have learned a couple of things: a load of laundry makes wallets cry , coffee is a lifesaver, and the official 8 am class attire is PJs and bedhead. I can, however, say that one of the most valuable lessons I have learned is the importance of internships.
So why exactly should you intern in college?
1. Internships present the opportunity to confirm your choice in major.
You're young; it's okay to change your mind once or twice, heck maybe even five times. College is the time to discover yourself, I mean isn't that what growing up is about? That's what Internships are for; they allow you to experience something firsthand to see if you could picture yourself continuing to do in the future.
2. Internships help provide a smooth transition from the classroom to the workforce.
Think of an Internship as a bridge, it connects one side to the other. Internships allow you to develop skills that you can't learn from reading a textbook or sitting through a theory class. Much internship often requires you to complete critical projects and occasionally heavy research that will help prepare you for future job assignments.
3. Internships allow you to sample a company without having to commit.
Let's be honest here, commitment is a scary thing. Luckily, internships allow you the opportunity to test out the company, managers, coworkers and the work environment without any repercussions. How cool is that you get to test out a possible future employer without any strings attached?
4. An Internship often leads to a job.
Companies look to hire well-trained, quick learners, self-motivated, and hardworking individuals. Many supervisors give feedback to help interns strengthen professional skills before entering the workforce.
5. Internships allow you to network.
In today's modern day society it's no longer about what you know, it's about who you know. Building up credential through internships helps get your name out there and meet people who could potentially be your boss, coworker, or maybe even future business partner
I can't stress this enough, an internship is the most powerful credential you can have on your resume upon graduation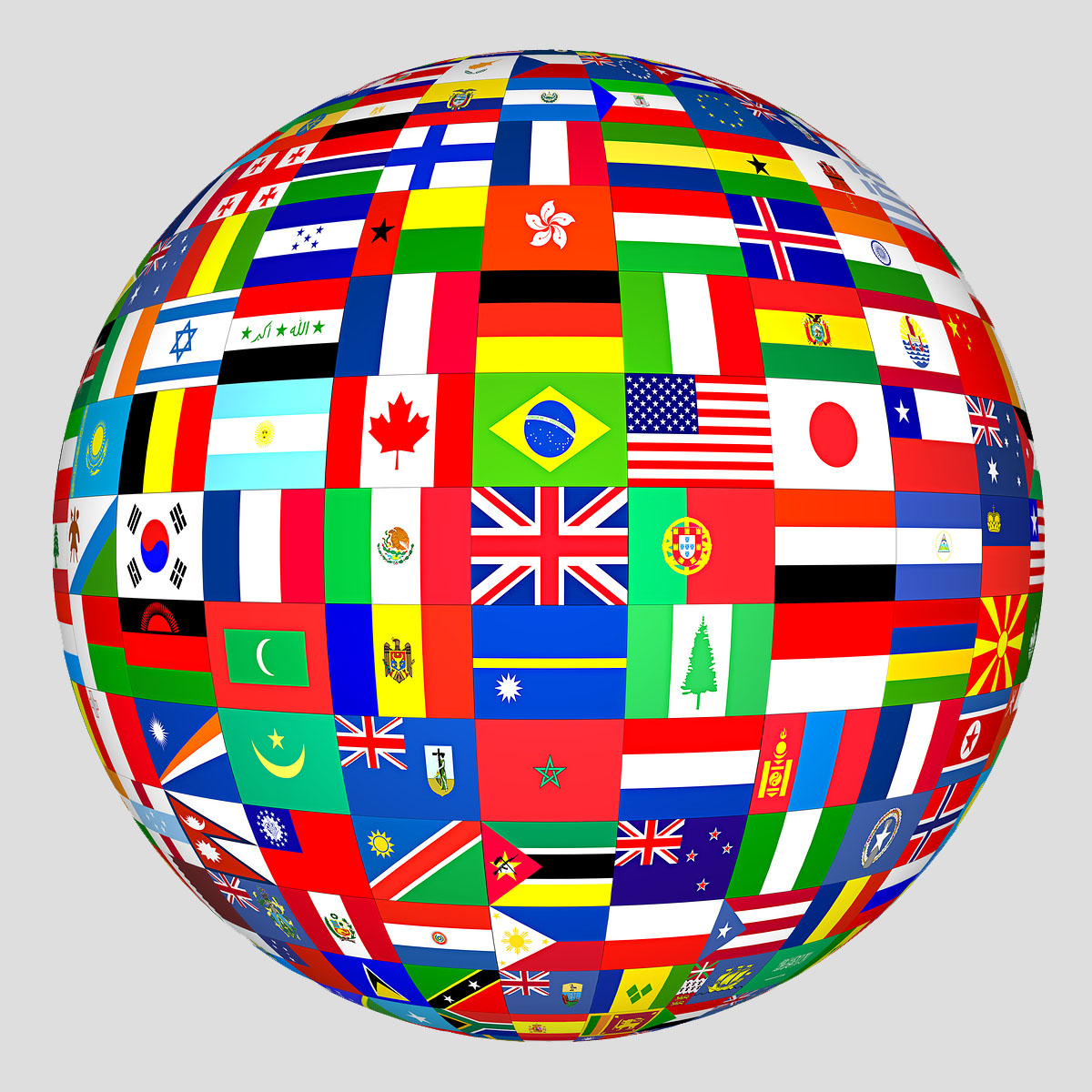 As the semester comes to an end, the majority of us are focused on surviving finals week and getting home for the holidays. However, many students, myself included, are preparing to spend time studying abroad for a few weeks, or even a semester. Although I am now very excited for my trip, my education abroad journey has not been all smooth sailing. There are a million and one things I wish I had known when I began planning my trip abroad. Here are just a few tips that I hope will make the process a little easier for anyone who is considering education abroad.
START EARLY: I repeat, do NOT wait until the last minute to start planning your trip (like I did). Although it's not impossible to plan an education abroad trip last minute, it is definitely more difficult. If you are at all interested in studying abroad, go meet with an education abroad ASAP. Different programs have different requirements. It is absolutely never too early to get started!

Decide where you want to go: One of the most important education abroad decisions you will make is where to go. One of my majors is Spanish, so I chose to study in Seville, Spain in order to complete the requirements for my major. Many colleges offer many areas of stud. But, you need to think about which cultures and experiences will benefit you the most academically. No matter where you go, you will have a great time and make awesome memories, so make sure it's going to pay off towards your degree.
Find a friend: Chances are, you know someone who has studied abroad in the past. Use them as a resource! Don't annoy them of course, but ask them to get coffee or lunch with you someday so that you can ask them questions and advice.
Don't let money stop you: If you're anything like me, you may be hesitant about education abroad because you think you can't afford it. Surprisingly, my semester abroad is going to cost me less than a semester at my home university. Now, this may not be the case for everyone. But I promise, education abroad fees include A LOT. And, you can usually apply any scholarships, loans or grants that you receive at your current school to education abroad fees. There are also TONS of scholarships available to students who want to go abroad.
Although a good GPA, campus involvement and leadership experience are all important aspects of an impressive resume, education abroad gives students an advantage over the rest. Employers and graduate programs love seeing that a student has studied abroad. Not to mention, I have never spoken to a student who regretted their education abroad experience. Have any questions or suggestions of your own about education abroad? Let us know in the comments section below.

I sometimes find myself wondering how my college assignments could possibly relate to my future career. It seems like I memorize all these theories and concepts, without knowing their practical applications. I mean seriously, has anyone in the real world ever dissected a sentence?! My favorite professors are the rare ones who make an attempt to relate what we're learning to our futures. It's often through assignments/projects that I've been able to see the things I learn in college extending into my "real life". Lately, it seems that all my professors this semester are talking about that "portfolio" we're supposed to be compiling.  So what exactly is a professional portfolio and how do I make one?
The point of a portfolio is to be able to showcase real examples of your work to those interviewing you. It's a way to show off your skills and strengths as a professional. What does my portfolio contain? I have writing samples from the blogs that I write for (this being one!), a letter of recommendation, feature stories I wrote for my internship over this summer and class assignments that are comparable to tasks I'd have in the workforce. I also make sure I have a few copies of my current resume just in case. I know some people keep their own personal business cards in their portfolio, as well as ones they receive.
Ultimately, what you put in your professional portfolio is up to you—whatever you think future employers would be impressed by. If you have special awards or achievements, show them off! This is your time to shine. College is a four-year period that allows you to build up and add to this crucial piece for your future, so it's important you have something to show for it!
While the economic forecast may make you gloomy, it will give you peace of mind to know that many industry sectors today are thriving. What does that mean for you? You guessed it: jobs do exist!
But professional success won't necessarily come fast and easy. Some of the best and most lucrative career paths require significant applied intelligence, creativity, and hard work. They also may require years of formal training involving some higher education, such as a master's degree. Below are career paths that require a master's degree for you to evaluate and see if one is right for you:
1) School Administrator – Master's or doctoral educational administration degrees are available for students seeking a career in education. Such degrees will qualify students to work as school principals, assistant principals, educational board members, or faculty advisors. According to the U.S. Bureau of Labor Statistics (BLS), employment rates for post-secondary school administrators will grow by 19 percent between 2010 and 2020, and the median annual salary in 2010 was $83,710 for post-secondary school administrators.
2) Marriage and Family Therapist – A Master of Science in Marriage and Family Therapy will provide students with the experience necessary to practice in this field. According to the BLS, most marriage and family therapists in the U.S. work for service or government-run agencies, outpatient care centers, or at physicians' offices. Employment is predicted to grow by 37 percent through 2020, and the median annual salary in 2010 was $39,710.
3) Social Worker – To enter the workforce as a social worker, you will need to earn a master's degree in clinical social work. According to the BLS, this field is expected to grow by 25 percent through 2020, and, in 2010, social workers earned a median annual salary of $42,480.
4) Physician Assistant – Accredited master's degrees will qualify physician assistants to perform medical diagnostics and procedures under the supervision of physicians, as well as provide a license for them to practice. According to the BLS, employment in this field will increase by 30 percent from 2010 and 2020, largely due to healthcare industry expansion, and the median annual salary for the position in 2010 was $86,410.
5) Computer and Information Research Scientist – Breaking into this field requires a Master's or Ph.D. in Computer Science to better prepare workers for all aspects of computer and information science. According to the BLS, this occupation will increase by 19 percent from 2010 to 2020, and, in 2010, the average annual salary wage was $100,600.
The above positions will provide a rewarding career path for you, as well as substantial financial benefits. However, in order to gain employment in these fields, you must earn a master's degree, which will provide you with a competitive edge in today's tough job market.
Mandy Fricke is the community manager for Elearners.com where she helps manage their online community for their master's programs. In her free time she enjoys biking, traveling, and reading in coffee shops.
(Sources available upon request)