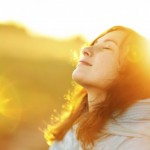 As the semester is ending, the only thing on my mind is summer. While I wish I could spend my summer lounging around, the sad reality is that I can't. This summer I'll be working part-time, working two on-site internships, as well as blogging for eCampus.com. Maybe you don't want to spend your summer like me, but there's something everyone can do to be productive during break. The following are my recommendations for ways to have a productive summer break.
1. Work. Working allows me to save up money so I don't have to work as much during the school year. If working part-time is the only thing you'll be doing this summer, then you'll still have plenty of time to relax and hang out with your friends.
2. Intern. Internships are the best way to get experience related to your field. Unfortunately, many internships don't pay, so doing one in the summer can allow you to work without trying to juggle school and work too. But the important thing about internships isn't the money; it's getting real experience. Internships are also a great way to gain pieces for your professional portfolio. If you don't know where to start looking, check out internships.com (that's how I got this position)!
3. Volunteer. There's nothing more rewarding than doing something good. Countless organizations take volunteers, especially during the summer. Volunteering is a way to do something you're passionate about outside of school.
4. Study abroad. If there were one thing I wish I could do, it would be to study abroad. While it may be pricey, there are options to take care of the finances. There are numerous national study abroad programs, and your school may have its own study abroad program. Learning or working in a foreign country is a great resume enhancer.
5. Personal improvement. If the above don't seem like your thing, you at least owe yourself some "me" time after a long semester. Start a new fitness routine, read a book, or take up a new hobby. There are endless ways to spend your summer. You don't want to waste three months with nothing to show.
There is nothing wrong with relaxing for a few days after finals and enjoying the sun, but it is important to have a plan. The longer you sit around, the harder it will be to get back on schedule.  What are your plans for making this summer the best it can be?
Now that you've discovered (or are on the path to discovering) your passion, it's time to make it happen.  This might seem like a daunting task, but try taking things one step at a time.  If it's something you already know a great deal about, you're already off to a fantastic start.  However, if you're anything like me, you might not know much about the field you've decided to pursue.  Here a few ideas that will get you headed in the right direction and will send you on the way to becoming a happy (and successful!) professional.
1. Find a mentor.  Finding someone in your desired profession, who can teach you everything he or she knows about that field, is perhaps the most valuable step you can take.  Maybe you have someone in mind you can talk to, or maybe you have to start from scratch like I did.  When I decided that photography was something I was interested in, I simply emailed a wedding photographer and asked whether she might be interested in meeting with me to talk about her profession.  It was scary putting myself out there, but I quickly found that people are very willing to help.
2. Get an internship.  While internships usually mean unpaid work, the experience you'll gain in the end will make it well worth your time and energy.  This will also give you a chance to "test-run" your possible career.  Maybe you find that you aren't in fact crazy about it, but at least you won't make the same mistake twice!
3. Teach yourself.  We live in a world of YouTube and self-help books, so take advantage!  There are so many tools available to us that our parents didn't necessarily have when they were preparing for their careers.  Start by simply "Googling" your career of choice and you'll find countless websites, articles, and blogs, where professionals in that particular field share their success secrets and stories.  Head to the nearest bookstore and pick up a book that talks about your potential career in detail.
4. Make connections.  I've only been working in the photography industry for a few months now, but already I'm making awesome connections and meeting new people all the time!  Each photographer I meet offers new insights and advice for aspiring photographers like myself.  So don't be shy! Get your name out there, shake as many hands as you can, and welcome their advice with open arms!
Club fairs, internship offers, classes and part-time jobs are all beginning.
It's easy to sign your name to a bunch of club newsletter lists, but eventually, you'll have to make some choices as to what you want to follow through on and which you don't.
I am a perfect example of taking on too much. I always knew I didn't want to regret not doing something. I played collegiate field hockey, pledged a sorority, worked at the study abroad office, actually studied abroad, lived in a sustainable living facility and kept up with multiple internships and part-time jobs.
Looking back, there is nothing I wish I did, aside from maybe relaxing a bit more.
Half way through your college experience, you might feel as though your responsibilities and commitments are gobbling you up. I am not condoning running from responsibility, but one way I started over was through the National Student Exchange. I realized I had a lot of commitments and I no longer was too happy. I realized as a 20 year old, I didn't need that much stress.
I made some phone calls and prepared a trip with the National Student Exchange. I figured out that a school 3,000 miles away had the courses I needed and was cheaper for me to go to. I got to relive some study abroad moments (packing for four months in two bags, meeting new people from all over the world, exploring a new area). I am a proud alumna of all of the organizations I was apart of while at my home school back in New Jersey. Now, when I have a few hours in between classes and internship work, I get to explore California with new friends. I scheduled courses into my schedule that make sense to my academic career that I wouldn't be able to have done otherwise.
If half way through your college years, you feel as though your life is more stressful than you can manage, go over to your school's study abroad office and check out if they participate in the National Student Exchange.
If you don't have this as an option or traveling isn't for you, be honest with yourself and with others about how much you can take on. Exploit your opportunities; go out there and do stuff; but be sure to take some time for yourself too.