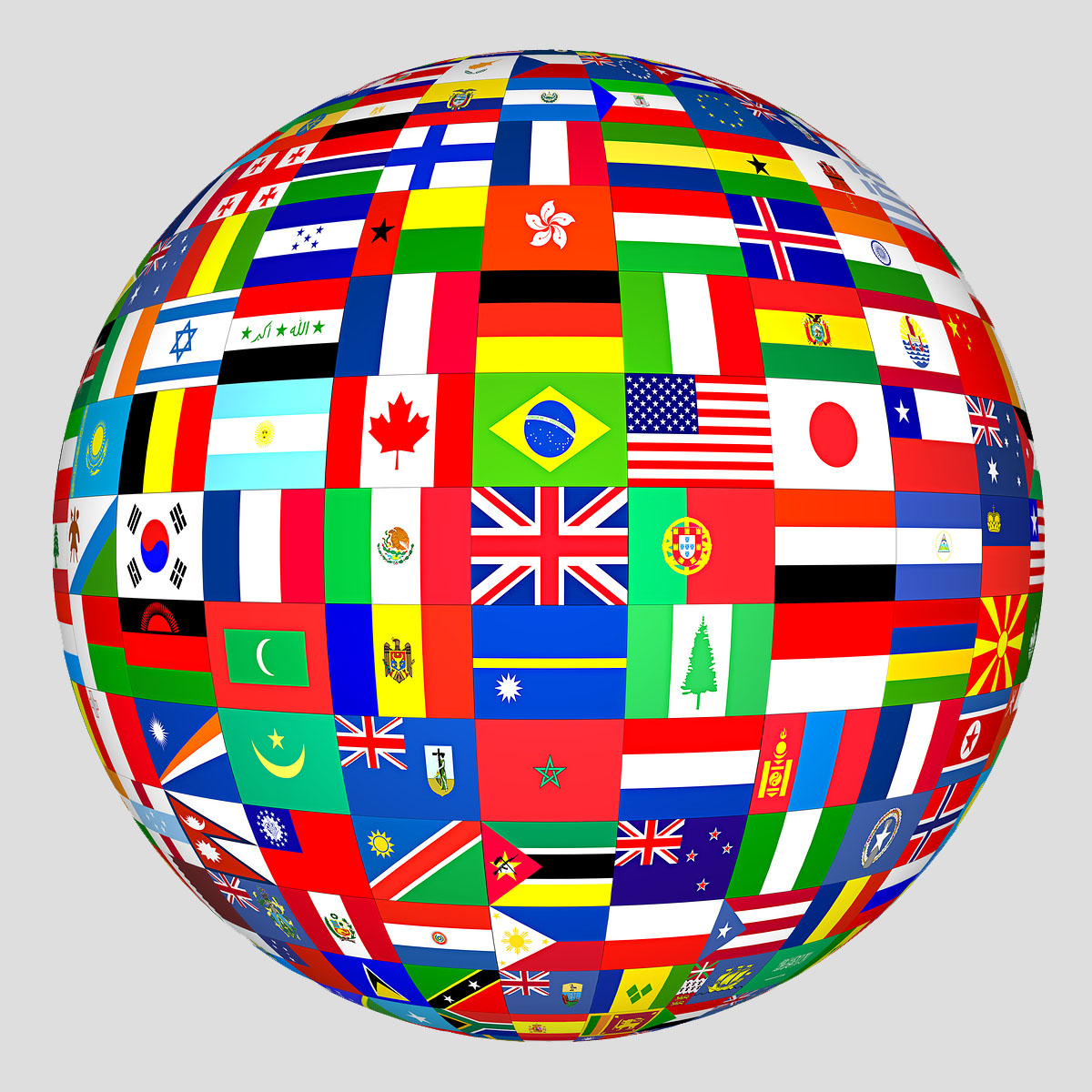 As the semester comes to an end, the majority of us are focused on surviving finals week and getting home for the holidays. However, many students, myself included, are preparing to spend time studying abroad for a few weeks, or even a semester. Although I am now very excited for my trip, my education abroad journey has not been all smooth sailing. There are a million and one things I wish I had known when I began planning my trip abroad. Here are just a few tips that I hope will make the process a little easier for anyone who is considering education abroad.
START EARLY: I repeat, do NOT wait until the last minute to start planning your trip (like I did). Although it's not impossible to plan an education abroad trip last minute, it is definitely more difficult. If you are at all interested in studying abroad, go meet with an education abroad ASAP. Different programs have different requirements. It is absolutely never too early to get started!

Decide where you want to go: One of the most important education abroad decisions you will make is where to go. One of my majors is Spanish, so I chose to study in Seville, Spain in order to complete the requirements for my major. Many colleges offer many areas of stud. But, you need to think about which cultures and experiences will benefit you the most academically. No matter where you go, you will have a great time and make awesome memories, so make sure it's going to pay off towards your degree.
Find a friend: Chances are, you know someone who has studied abroad in the past. Use them as a resource! Don't annoy them of course, but ask them to get coffee or lunch with you someday so that you can ask them questions and advice.
Don't let money stop you: If you're anything like me, you may be hesitant about education abroad because you think you can't afford it. Surprisingly, my semester abroad is going to cost me less than a semester at my home university. Now, this may not be the case for everyone. But I promise, education abroad fees include A LOT. And, you can usually apply any scholarships, loans or grants that you receive at your current school to education abroad fees. There are also TONS of scholarships available to students who want to go abroad.
Although a good GPA, campus involvement and leadership experience are all important aspects of an impressive resume, education abroad gives students an advantage over the rest. Employers and graduate programs love seeing that a student has studied abroad. Not to mention, I have never spoken to a student who regretted their education abroad experience. Have any questions or suggestions of your own about education abroad? Let us know in the comments section below.
Many students choose to go away to college once they graduate high school, while others decide to stay at home and commute. I happen to be one of those commuter students (hence the name "Commuter Crystal"), and I have found many perks to this decision.
Going away for college usually means higher expenses, and I'm not talking about minor living expenses like food and gas. I'm talking about tuition and housing. Take the University of Pittsburgh, for example. If you're going to the main campus and are an in-state resident, you're paying anywhere from $3,000 to $10,000 extra to attend compared to a branch campus, and that all depends on your major. For housing, it can be anywhere from $2,000 to $5,000 to be housed on the main campus compared to housing on a branch campus closer to your home. Should you be an out-of-state resident,  you could be faced with an additional $20,000 a year. Commuting from home can allow you to pay a minimal amount of rent to your parents or do chores in lieu of rent. Staying close to home isn't looking so bad, is it? 
After tuition and housing, you have to think about other costs associated with college. Meal plans are expensive, and buying your own food to live in an apartment off campus can rack up a hefty total too! If you live at home, you can buy food and make it yourself, but chances are your folks or a sibling will cook for you. You won't have to stick to Ramen noodles every night, or cook things in bulk and freeze it for later. As for gas, everyone knows how the economy is today. Living away from home means driving back home for holidays among other things. While this could be great for your highway gas mileage, it racks up a big bill. If you stay at home, you may only have to drive to campus and back to your home.
While there are many benefits to living at home, there are also numerous drawbacks. For starters, you're living with your parents or other family members. You're not part of the dorm life, or out on your own and truly independent like you might want to be. Also, you have to travel in bad weather to and from campus. I live in a place where it seems like there's no fall or spring, just summer and winter. Traveling to campus in the winter is a treacherous drive, and extremely dangerous. In addition, you have to worry about parking on campus. At my university, resident students are allowed to park in commuter lots. If you don't leave early enough, you can't find a spot near the buildings. While it saves money, living at home presents other hassles.
Living at home isn't for everyone, but it is an option that is often overlooked. While you may have to make a few aggravating drives and sacrifice some privacy, you will save tons of money tuition-wise, housing-wise, and living expense-wise. My point isn't to convince you that being a commuter student is the best option, because quite frankly it may not be for your circumstance. I would just encourage students to weigh all the options before making the decision to move away for school.
What are your thoughts? Are there any major perks or drawbacks that I missed?
So you're about to graduate college – congrats! What now?
As the economy recovers, so does the job market, allowing new opportunities to emerge. This is great news for those who are currently in college! However, many of these jobs require candidates to have more than an undergraduate degree. It is predicted that 2.6 million new jobs will be created between 2010 and 2020, and that individuals with masters or doctoral degrees will be the ones to fill those spots.
Many students are turning to graduate school as a way of carving a niche for themselves in today's competitive job market. Grad school can be a risky bet which could land you in a deep pit of student loan debt, or it could result in a dream job with a six-digit salary. Such a commitment requires a great deal of research, and with the growing number of programs offered it can quickly become an overwhelming process. Meeting with advisers and professors is a great starting point, but most students will want to do some investigating on their own. It is important to gather a wide variety of non-biased information, but with the endless amount of websites, books and blog articles dedicated to "facts" about grad school, it can be difficult to find high-quality sources. This is why I recommend U.S. News & World Report's annual Grad Guide.
Each year, U.S. News & World Report surveys thousands of programs and academic professionals to create a guidebook that helps students navigate the world of graduate school. For the second year in a row, eCampus.com has taken some key information from this elaborate, 200+ page grad guide and created an infographic to help students streamline their research. The goal behind this piece, as with all infographics, is to take a large amount of information and condense it into a unique graphic that's easy to understand. Similar to the 2013 grad school infographic, The Good & The Bad in Bad, this 2014 edition highlights trends regarding admissions, debt and salaries for the top five professional fields (Business, Education, Engineering, Health & Medicine and Law).
New this year is a section called the "Virtual Path", which describes the growth in options for online graduate programs. There is also the option to attend a partially online program, where some classroom attendance is required. Such opportunities are favored among non-traditional students who may have children or a full-time job. As this trend increases you will find that there are some great resources for affordable online education programs.
As graduate school becomes a more prevalent option for those holding college degrees, it is important that this decision is made with all of the right information at hand. This infographic should not be used to replace your grad school research, but it is a great way to quickly gather information and gain an understanding of new trends in the academic and professional worlds.
Good luck to all who join me in the pursuit of a higher-education!
To view the full infographic, and purchase your copy of U.S. News & World Report's Best Graduate Schools 2014 guidebook at 10% off list price, visit http://www.ecampus.com/best-grad-schools.asp or click the above image.
Are you approaching graduation and thinking about going to grad school? Or maybe you've been out of school for several years and are contemplating a return, but you're wondering if it's worth it. This is a question that many soon-to-be, as well as current, college graduates are faced with on a daily basis. When taking into consideration the present state of the job market, more and more students are turning to higher education as a means of differentiating themselves and taking their careers to the next level. The decision to pursue grad school has also become a way of "buying" more time and avoiding the harsh realities of our slowly recovering economy.
However, making the decision to go to graduate school is not as simple as one would hope. Students are forced to look into the inevitable financial burdens and intense time commitments associated with graduate level programs. Throughout this process students scour the web for trustworthy information on various programs and career paths to consider. One of the most credible sources they rely on is the U.S. News & World Report.
Each year they release a guidebook to the Best Grad Schools in the nation, but for the first time ever eCampus.com has decided to put a new spin on these rankings by creating an innovative visual in the form of an infographic. Using their findings on the top five professional fields (Business, Health & Medicine, Law, Engineering and Education), we've managed to take a large amount of useful information and condense it into a unique, easy to digest graphic. Our goal here, as with all of our infographics,  is to bring you a large amount of practical information in the fastest and easiest way possible.
This infographic provides some of the hard-to-swallow facts about graduate school, and whether or not the time and money spent obtaining that advanced degree will really yield the results many students are hopeful for. With "The Good and Bad in Grad" exposed, eCampus.com hopes this fun and helpful visual guides prospective grad students to make the right decision for their future. What are your thoughts? Is Grad school something you've been considering?
To access the full infographic, please click the image.
Financial matters are a constant headache for any young adult – particularly talented students in their early 20's who lead a mental struggle against the realization that the heaps of federal and private loans being taken out must eventually be repaid, with hefty interest. No matter how deep a hole one has dug throughout their undergraduate or even graduate career, there a few things that must be kept in mind. I'm hoping my advice to those who feel as though they are fully dispensable in the face of the grueling job market and have nothing to show for days spent in the library besides routine payment reminders from charming loan officers will turn a few frowns (I'll even accept as little as an amused grunt.)
I've heard that anything in list form is cheapened to an extent. Then surely, it would be silly for me to offer wisdom through such means. Nonsense! In an admittedly erratic diversion from the topic of conversation, I'd like to suggest that there is nothing that draws more attention that sequentially arranged numbers, accompanied by blurbs of text. For this very reason, I'll proceed.
When you grumpily wave your arm around at the piercing sound of your unwelcome morning alarm and lazily crack your eyes open to be met with the hazy sight of a war zone disguised as a dorm room…
Resist the urge to cry
Think about the fact that you're a college student – the envy of all naïve high-schoolers, who cannot wait to enter a world of nonexistent parental supervision, endless partying, and "optional" classes
Reconsider the above point and ground your sense of value on something slightly more admirable. You likely have exceptional determination to pursue higher education. You're intelligent, aren't you? You likely have an impressive GPA. You've been through so much. You're quite mature, aren't you? All of these things hold value.
Regardless of your major, your concentration, or type of extracurricular involvement – you have enriched yourself with an array of knowledge and gained awareness unavailable to those who have bypassed (or lacked) an opportunity to attend college.
Though this topic is controversial, education in the United States is worth every penny. As an immigrant who came to this nation in search of greater opportunity, I feel privileged to have chance to earn a diploma from a good school and actually be able to put it into use. These types of experiences are rarely guaranteed in many other nations around the world.
Though the horizon may seem bleak for much of America's educated youth, this nation still offers the most opportunity and promise for those who are willing to dedicate themselves. The weight of that niggling student loan won't seem as heavy when one begins reaping the rewards for years spent buried underneath books.