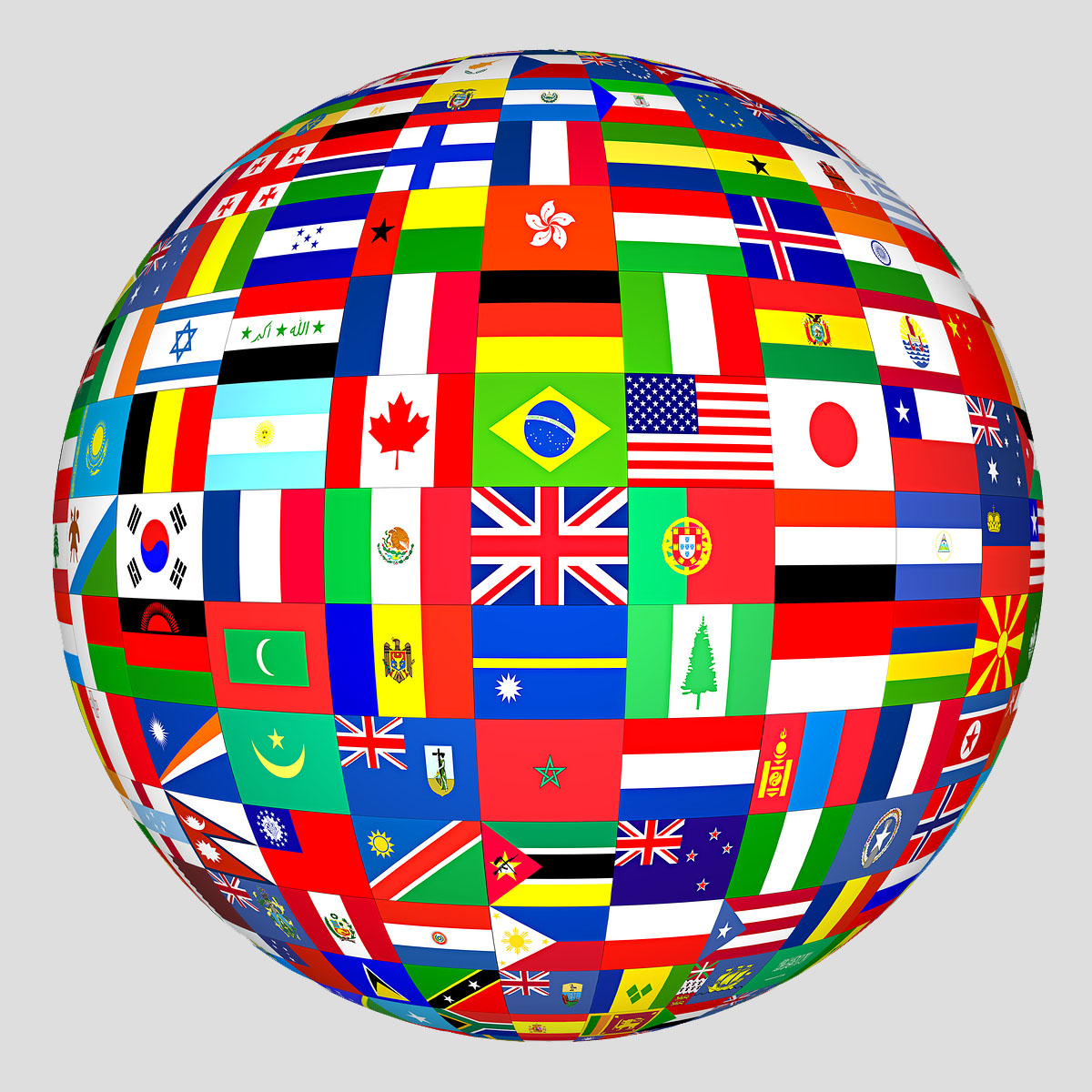 As the semester comes to an end, the majority of us are focused on surviving finals week and getting home for the holidays. However, many students, myself included, are preparing to spend time studying abroad for a few weeks, or even a semester. Although I am now very excited for my trip, my education abroad journey has not been all smooth sailing. There are a million and one things I wish I had known when I began planning my trip abroad. Here are just a few tips that I hope will make the process a little easier for anyone who is considering education abroad.
START EARLY: I repeat, do NOT wait until the last minute to start planning your trip (like I did). Although it's not impossible to plan an education abroad trip last minute, it is definitely more difficult. If you are at all interested in studying abroad, go meet with an education abroad ASAP. Different programs have different requirements. It is absolutely never too early to get started!

Decide where you want to go: One of the most important education abroad decisions you will make is where to go. One of my majors is Spanish, so I chose to study in Seville, Spain in order to complete the requirements for my major. Many colleges offer many areas of stud. But, you need to think about which cultures and experiences will benefit you the most academically. No matter where you go, you will have a great time and make awesome memories, so make sure it's going to pay off towards your degree.
Find a friend: Chances are, you know someone who has studied abroad in the past. Use them as a resource! Don't annoy them of course, but ask them to get coffee or lunch with you someday so that you can ask them questions and advice.
Don't let money stop you: If you're anything like me, you may be hesitant about education abroad because you think you can't afford it. Surprisingly, my semester abroad is going to cost me less than a semester at my home university. Now, this may not be the case for everyone. But I promise, education abroad fees include A LOT. And, you can usually apply any scholarships, loans or grants that you receive at your current school to education abroad fees. There are also TONS of scholarships available to students who want to go abroad.
Although a good GPA, campus involvement and leadership experience are all important aspects of an impressive resume, education abroad gives students an advantage over the rest. Employers and graduate programs love seeing that a student has studied abroad. Not to mention, I have never spoken to a student who regretted their education abroad experience. Have any questions or suggestions of your own about education abroad? Let us know in the comments section below.

You did it. You received that highly anticipated bigger rather than smaller envelope in the mail stating you have been accepted into a college. You're ecstatic. Then another piece of mail comes and it's your tuition bill. That's when it hits you. College is expensive, but just how expensive is it and what will you need to fork over for your first semester?
Tuition
Your first order of business should be calculating your tuition costs, which vary greatly from state to state and are a huge factor in determining how much student loans you may need. According to the College Board's 2012-2013 Trends in College Pricing survey, the average cost for tuition and fees for in-state students at public four-year institutions was $4,327 a semester, while the average at private nonprofit four-year institutions was $14,528 a semester.
Room and Board
The average cost for on-campus living for undergraduate students attending public four-year institutions is $4,602 a semester, and $5, 231 a semester if you attend a private nonprofit four-year school. If you live off campus without roommates, your living expenses can double.
Books
Renting textbooks is becoming increasingly popular among college students. Your total book costs depend on your major and other factors, but on average, if you rent your books, you could spend $300 a semester, which is significantly less than if you were to buy your textbooks.
And when you rent your textbooks from eCampus.com, you may save even more money. Not only can you spend less on your books, but you can receive cash back when you sell your books to eCampus.com, so other students just like you can buy them at a lower price. It's fast, easy and saves you money!
Transportation
Depending on whether you own a car, use public transportation, live on- or off-campus and how far you travel, your average semester cost for transportation is about $700 and parking may cost $70 a semester.
Social Life and Miscellaneous Expenses
Depending on how much you spend on eating out, you could spend  $1,000 a semester just to keep your social life intact.
Financial Aid
After you calculate all your expenses, consider how much financial aid you might receive. According to College Board, in 2012-2013, undergraduate students attending public four-year institutions received an average of $2,875 a semester in grants and federal aid, while students attending private nonprofit four-year institutions received $7,840 a semester.
Estimated Cost for Your First Semester of College (with financial aid):
$8,124 for public four-year institutions
$13,989 for private nonprofit four-year institutions
Estimated Cost for Your First Semester of College (without financial aid):
$10,999 for public four-year institutions
$21,829 for private nonprofit four-year institutions
Keep in mind, there are many factors that determine your actual cost of attendance. For a more exact cost, you may want to contact your college's financial aid department.
Kaitlyn Fusco is a content writer for Debt.org. She combines her interests in writing and overcoming debt to inform the public about issues related to credit, debt and personal finance.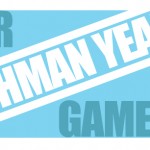 College life brings with it a limited budget and almost limitless free time.
There are plenty of hours to fill, but not a lot of spending money in your pockets. However, there are many resources at your fingertips which can make the experience affordable and enjoyable, allowing you to graduate with good spending habits and without debt.
Here are three tips to help you transition to college living while using your time, money and talents wisely.
1. Start Building Your Resume
Once graduation is over, it's time to get working. Right after high school you have a whole summer to begin saving for the future. Jump right in and get some real life experience to put on your resume and learn what it's like to have an income.
Once you start school, either reduce your hours to part-time or find another job that better suit your class schedule. For some students classwork can make employment tough, but this does not mean it's time to quit working. Just working two shifts over the weekend will give you money to use for saving and spending.
There are a variety of jobs out there for you to try. Whether or not you want something social, like working on campus or something to start networking, or doing entry level work in your field, get started early. Even food service or retail jobs can be the stepping stones to learning leadership skills you will use in the future.
2. Evaluate Income and Spending
Putting together a budget requires accurately estimating how much income you have and what regular expenses you will owe. Determine the funds you have to work with by adding together the money you were given for graduation, any regular spending money your parents will provide and financial aid money that will go toward expenses and paychecks from working.
Even if your parents can't afford much or checks from graduation are small, the money can be leveraged so that you have a cash safety net during college.
Use Microsoft Excel or another online budgeting application to create a budget that tracks the cost of books, cell phone bill and other personal items. Discuss with your parents early on the costs they will assume for you. Making a plan before it's time to pay can prevent you from spending more than you can repay or taking out more than you need in student loans.
Open a student checking and saving account to receive discounted rates and track your spending to make sure you follow your budget. Start with at least $100 to open the savings account and then deposit some of your earnings every two weeks until you have $1,000. You can use the savings for major expenses such as flying home for winter break or making an emergency visit to the hospital after breaking in your leg in intramural soccer.
3. Manage Time Intentionally
Believe it or not, studying is a major way to save money, not to mention improve your grades and prepare you for a career. Putting a sizable portion of your time into study groups or planting yourself at the library utilizes this time to its greatest potential. Take the initiative to be a disciplined student and devote hours to your class work.
You may feel tempted to use these hours for fun events like shopping, going out to eat or paying for other entertainment. Limit your nights out to once or twice a week so that you are in control of your grades, but still able kick back and relax here and there.
Take advantage of the on-campus events sponsored by your school. After all, part of your tuition is going toward these activities, which are often free to you and accompanied with free food. This will help with immersing you in the community as well as saving you from spending money on other forms of entertainment.
College is a time to embrace many new things, but debt doesn't have to be one of them. Make the most of your freshman year by working hard, sticking to your budget and hitting the books.
Alanna Ritchie is a content writer for Debt.org, where she writes about personal finance and little smart ways to spend (and save) money. Alanna has an English degree from Rollins College.
If you're like most college students, you will graduate with more debt than you can bare. And now that interest rates are set to double next month (no joke), this reality is only becoming scarier. I would love to tell you that I have some secret tip to keep you from racking up loan debt, but I am still trying to figure that one out. What I can tell you is that it is in your best interest to start budgeting your money early on to avoid any additional, unnecessary financial burdens. But as the saying goes, it's easier said than done!
I find it especially hard to save money during summertime. If I have a good night at work (I'm a server), I have no problem spending a bit more than I usually would. Or when I get my paycheck, I feel the need to "treat" myself to something. Needless to say, I like to spend money, and I forget about the saving aspect. However, I will say that living on my own has forced me to start, or at least try to start, budgeting my money. I have to make rent each month, buy groceries and have enough gas in my car to get me to work or to my internships.
Here are three quick tips that I recommend if you've never made a budget before:
1. Don't Lie To Yourself
When you first create a budget it is important to be honest and realistic. If you know you spend a lot of money on food, include that in your budget. Having future goals to cut spending is great, but don't anticipate those changes in your initial budget or you will be sure to fail and overspend.
2. Every Penny Counts
An iced latte here and a bag of nachos there doesn't matter, right? WRONG. The little things add up quicker than you realize, and before you know it you've spent $50 on Skittles.  If you can hold off on the little things then you'll have more money to spend on something you'll get to enjoy for longer than 10 minutes (like a new pair of shoes)!
3. Take Advantage of Rentals
If you're like me, you hate textbooks. They're boring, they're heavy and they're expensive. The worst part? You have to have them. If you want to save money, and you have no intention of keeping your textbooks, rent them online. Take it from me, eCampus.com has the best selection of new and used textbooks to rent!
I know I still have a long way to go before I'm really good about saving my money, but like I said, I really feel that living on my own has helped me to start budgeting better. Do you have any helpful tips for those that are just starting out?
So you're about to graduate college – congrats! What now?
As the economy recovers, so does the job market, allowing new opportunities to emerge. This is great news for those who are currently in college! However, many of these jobs require candidates to have more than an undergraduate degree. It is predicted that 2.6 million new jobs will be created between 2010 and 2020, and that individuals with masters or doctoral degrees will be the ones to fill those spots.
Many students are turning to graduate school as a way of carving a niche for themselves in today's competitive job market. Grad school can be a risky bet which could land you in a deep pit of student loan debt, or it could result in a dream job with a six-digit salary. Such a commitment requires a great deal of research, and with the growing number of programs offered it can quickly become an overwhelming process. Meeting with advisers and professors is a great starting point, but most students will want to do some investigating on their own. It is important to gather a wide variety of non-biased information, but with the endless amount of websites, books and blog articles dedicated to "facts" about grad school, it can be difficult to find high-quality sources. This is why I recommend U.S. News & World Report's annual Grad Guide.
Each year, U.S. News & World Report surveys thousands of programs and academic professionals to create a guidebook that helps students navigate the world of graduate school. For the second year in a row, eCampus.com has taken some key information from this elaborate, 200+ page grad guide and created an infographic to help students streamline their research. The goal behind this piece, as with all infographics, is to take a large amount of information and condense it into a unique graphic that's easy to understand. Similar to the 2013 grad school infographic, The Good & The Bad in Bad, this 2014 edition highlights trends regarding admissions, debt and salaries for the top five professional fields (Business, Education, Engineering, Health & Medicine and Law).
New this year is a section called the "Virtual Path", which describes the growth in options for online graduate programs. There is also the option to attend a partially online program, where some classroom attendance is required. Such opportunities are favored among non-traditional students who may have children or a full-time job. As this trend increases you will find that there are some great resources for affordable online education programs.
As graduate school becomes a more prevalent option for those holding college degrees, it is important that this decision is made with all of the right information at hand. This infographic should not be used to replace your grad school research, but it is a great way to quickly gather information and gain an understanding of new trends in the academic and professional worlds.
Good luck to all who join me in the pursuit of a higher-education!
To view the full infographic, and purchase your copy of U.S. News & World Report's Best Graduate Schools 2014 guidebook at 10% off list price, visit http://www.ecampus.com/best-grad-schools.asp or click the above image.