It's time to don your green and pack your bags because Saint Patrick's Day is just around the corner! Here's a list of our top 10 destinations around the world that hold some of the best celebrations in honor of Saint Patrick.
1. Dublin, Ireland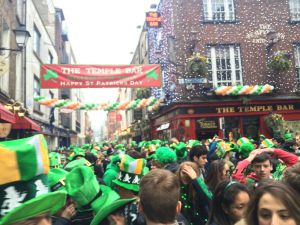 The people of Dublin love to celebrate Saint Patrick's Day in a more traditional manner. They listen to a lot of live music and pubs will hold feasts.
2. New York, New York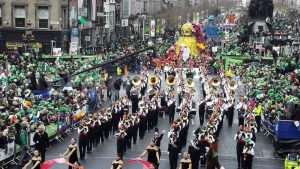 New York City holds one of the world's largest parades. On Fifth Avenue, you'll find 250,000 people marching. It has been a tradition since 1762.
3. Chicago, Illinois

Since 1962, Chicago has been pouring 40 tons of environmentally safe green dye into their river and every year, 400,000 people gather around to watch! This festive green color lasts for 5 hours!
4. Tokyo, Japan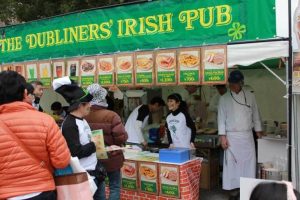 In Tokyo, the Japanese hold an "I Love Ireland" festival every year in Yayogi Park. They have stalls selling corned beef, stalls selling green beer, bagpipe performances, live music, and more!
5.  Montreal, Canada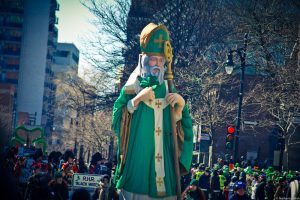 Since 1824, Montreal has never cancelled a Saint Patrick's Day parade regardless of bad weather. Every year they have a huge Saint Patrick statue to signal the start of the parade. National Geographic labeled Montreal as one of the top 10 Saint Paddy's Day celebrations in the world!
6.  Sydney, Australia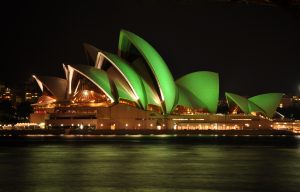 Every year, the Sydney Opera House is lit up with green lights in honor of Saint Patrick's Day. Sydney is home to the second largest parade in the world and the city uses the holiday to raise money for local charities with the sales of raffle tickets and event entry tickets.
7. Savannah, Georgia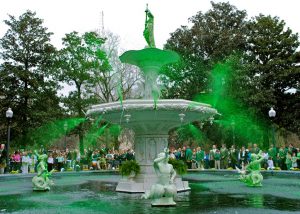 Savannah holds the third largest Saint Patrick's Day parade in the world. They have many events such as the live entertainment at the City Market on River Street, the viewing of the fountain in Forsyth Park spouting green water, the Clydesdale horses walking about, and more!
8. London, England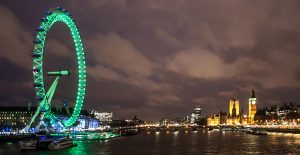 In London, you'll find many Saint Patrick's Day events starting with the 1.5 mile long parade in Trafalgar Square. There's film festivals featuring Irish screenings, ceilidh dancing, Irish pubs with themed events, and more. You can even see the London Eye sporting festive green lights!
9. Munich, Germany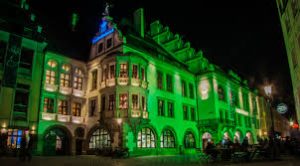 One of the largest Saint Patrick's Day festivals in the continent of Europe is located in Munich, Germany. Leopold Strasse, where the Siegestor landmark is located, is closed off on this day for a successful celebration. When you're done with the festivities, head on over to the world famous Hofbräuhaus for a big ol' mug of beer!
10. Buenos Aires, Argentina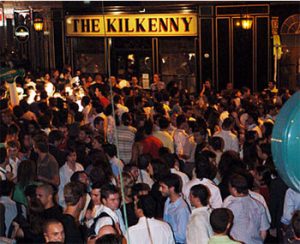 Buenos Aires is the fifth largest Irish community in the world and also the location with the biggest Saint Patrick's Day celebration in South America. The Argentinians here hold a 10 block street party filled with live music and dancing. Afterwards they'll hit up popular Irish pubs such as the Temple Bar or the Kilkenny.