20 Must Read Horror Books
It's time to turn your nightlight on and sleep with the covers over your head. If you are looking for a book that'll keep you up all night, then we have the list for you! Check out these 20 horror books that'll make you wish you never read them.
1. The Wolves of Winter by Tyrell Johnson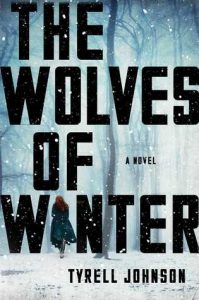 Forget the old days. Forget summer. Forget warmth. Forget anything that doesn't help you survive.
Lynn McBride has learned much since society collapsed in the face of nuclear war and the relentless spread of disease. As memories of her old life haunt her, she has been forced to forge ahead in the snow-covered Canadian Yukon, learning how to hunt and trap to survive.
But her fragile existence is about to be shattered. Shadows of the world before have found her tiny community—most prominently in the enigmatic figure of Jax, who sets in motion a chain of events that will force Lynn to fulfill a destiny she never imagined.
Buy It Here
2. The Colony by John Tayman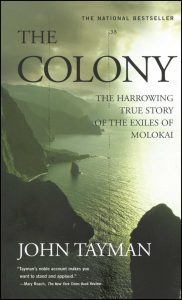 Beginning in 1866 and continuing for over a century, more than eight thousand people suspected of having leprosy were forcibly exiled to the Hawaiian island of Molokai — the longest and deadliest instance of medical segregation in American history. Torn from their homes and families, these men, women, and children were loaded into shipboard cattle stalls and abandoned in a lawless place where brutality held sway. Many did not have leprosy, and many who did were not contagious, yet all were ensnared in a shared nightmare.
Here, for the first time, John Tayman reveals the complete history of the Molokai settlement and its unforgettable inhabitants. It's an epic of ruthless manhunts, thrilling escapes, bizarre medical experiments, and tragic, irreversible error. Carefully researched and masterfully told, The Colony is a searing tale of individual bravery and extraordinary survival, and stands as a testament to the power of faith, compassion, and the human spirit.
Buy It Here
3.  You'll Never Know Dear by Hallie Ephron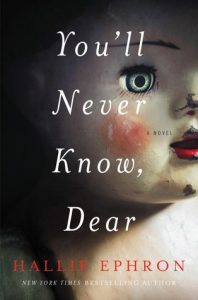 Seven-year-old Lissie Woodham and her four-year-old sister Janey were playing with their porcelain dolls in the front yard when an adorable puppy scampered by. Eager to pet the pretty dog, Lissie chased after the pup as it ran down the street. When she returned to the yard, Janey's precious doll was gone . . . and so was Janey.
Forty years after Janey went missing, Lis—now a mother with a college-age daughter of her own—still blames herself for what happened. Every year on the anniversary of her sister's disappearance, their mother, Miss Sorrel, places a classified ad in the local paper with a picture of the toy Janey had with her that day—a one-of-a-kind porcelain doll—offering a generous cash reward for its return. For years, there's been no response. But this year, the doll came home.
It is the first clue in a decades-old mystery that is about to turn into something far more sinister—endangering Lis and the lives of her mother and daughter as well. Someone knows the truth about what happened all those years ago, and is desperate to keep it hidden.
Buy It Here
4. The Sister by Louise Jensen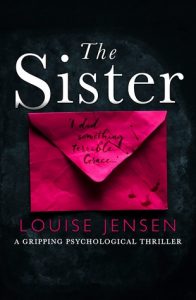 Grace hasn't been the same since the death of her best friend Charlie. She is haunted by Charlie's words, the last time she saw her, and in a bid for answers, opens an old memory box of Charlie's. It soon becomes clear there was a lot she didn't know about her best friend.
When Grace starts a campaign to find Charlie's father, Anna, a girl claiming to be Charlie's sister steps forward. For Grace, finding Anna is like finding a new family, and soon Anna has made herself very comfortable in Grace and boyfriend Dan's home.
But something isn't right. Things disappear, Dan's acting strangely and Grace is sure that someone is following her. Is it all in Grace's mind? Or as she gets closer to discovering the truth about both Charlie and Anna, is Grace in terrible danger?
There was nothing she could have done to save Charlie …or was there?
Buy It Here
5. The Cabin by Natasha Preston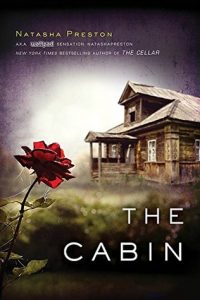 They think they're invincible.
They think they can do and say whatever they want. They think there are no consequences. They've left me no choice. It's time for them to pay for their sins.
A weekend partying at a remote cabin is just what Mackenzie needs. She can't wait to let loose with her friends. But a crazy night of fun leaves two of them dead—murdered.
With no signs of a forced entry or struggle, suspicion turns to the five survivors. Someone isn't telling the truth. And Mackenzie's first mistake? Assuming the killing is over…
Buy It Here
6. Universal Harvester by John Darnielle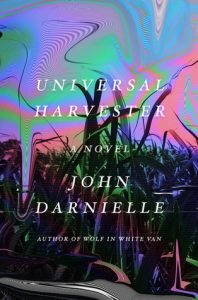 Life in a small town takes a dark turn when mysterious footage begins appearing on VHS cassettes at the local Video Hut
Jeremy works at the counter of Video Hut in Nevada, Iowa. It's a small town—the first "a" in the name is pronounced ay—smack in the center of the state. This is the late 1990s, pre-DVD, and the Hollywood Video in Ames poses an existential threat to Video Hut. But there are regular customers, a predictable rush in the late afternoon. It's good enough for Jeremy: It's a job; it's quiet and regular; he gets to watch movies; he likes the owner, Sarah Jane; it gets him out of the house, where he and his dad try to avoid missing Mom, who died six years ago in a car wreck.
But when Stephanie Parsons, a local schoolteacher, comes in to return her copy of Targets, starring Boris Karloff—an old movie, one Jeremy himself had ordered for the store—she has an odd complaint: "There's something on it," she says, but doesn't elaborate. Two days later, Lindsey Redinius brings back She's All That, a new release, and complains that there's something wrong with it: "There's another movie on this tape."
So Jeremy takes a look. And indeed, in the middle of the movie the screen blinks dark for a moment and She's All That is replaced by a black-and-white scene, shot in a barn, with only the faint sounds of someone breathing. Four minutes later, She's All That is back. But there is something profoundly disturbing about that scene; Jeremy's compelled to watch it three or four times. The scenes recorded onto Targets are similar, undoubtedly created by the same hand. Creepy. And the barn looks a lot like a barn just outside of town.
Jeremy doesn't want to be curious. In truth, it freaks him out, deeply. This has gone far enough, maybe too far already. But Stephanie is pushing, and once Sarah Jane takes a look and becomes obsessed, there's no more ignoring the disturbing scenes on the videos. And all of a sudden, what had once been the placid, regular old Iowa fields and farmhouses now feels haunted and threatening, imbued with loss and instability and profound foreboding. For Jeremy, and all those around him, life will never be the same . . .
Buy It Here
7.  A God in the Shed by J-F Dubeau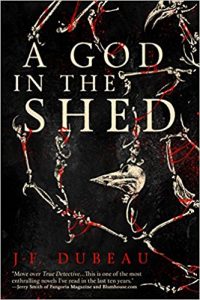 The village of Saint-Ferdinand has all the trappings of a quiet life: farmhouses stretching from one main street, a small police precinct, a few diners and cafes, and a grocery store. Though if an out-of-towner stopped in, they would notice one unusual thing–a cemetery far too large and much too full for such a small town, lined with the victims of the Saint-Ferdinand Killer, who has eluded police for nearly two decades. It's not until after Inspector Stephen Crowley finally catches the killer that the town discovers even darker forces are at play.
When a dark spirit reveals itself to Venus McKenzie, one of Saint-Ferdinand's teenage residents, she learns that this creature's power has a long history with her town–and that the serial murders merely scratch the surface of a past burdened by evil secrets.
Buy It Here
8. Black Mad Wheel by Josh Malerman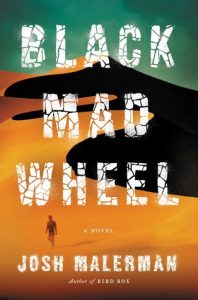 The Danes—the band known as the "Darlings of Detroit"—are washed up and desperate for inspiration, eager to once again have a number one hit. That is, until an agent from the US Army approaches them. Will they travel to an African desert and track down the source of a mysterious and malevolent sound? Under the guidance of their front man, Philip Tonka, the Danes embark on a harrowing journey through the scorching desert—a trip that takes Tonka into the heart of an ominous and twisted conspiracy.
Meanwhile, in a nondescript Midwestern hospital, a nurse named Ellen tends to a patient recovering from a near-fatal accident. The circumstances that led to his injuries are mysterious—and his body heals at a remarkable rate. Ellen will do the impossible for this enigmatic patient, who reveals more about his accident with each passing day.
Buy It Here
9. The Bone Mother by David Demchuk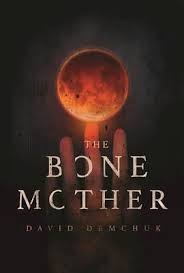 Three neighboring villages on the Ukrainian/Romanian border are the final refuge for the last of the mythical creatures of Eastern Europe. Now, on the eve of the war that may eradicate their kind—and with the ruthless Night Police descending upon their sanctuary—they tell their stories and confront their destinies.
Buy It Here
10. Kill Creek by Scott Thomas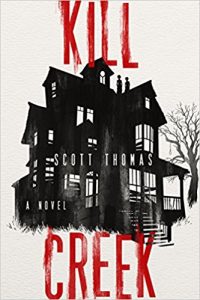 At the end of a dark prairie road, nearly forgotten in the Kansas countryside, lies the Finch House. For years it has perched empty, abandoned, and overgrown–but soon the door will be opened for the first time in many decades. But something waits, lurking in the shadows, anxious to meet its new guests.
When best-selling horror author Sam McGarver is invited to spend Halloween night in one of the country's most infamous haunted houses, he reluctantly agrees. At least he won't be alone; joining him are three other masters of the macabre, writers who have helped shape modern horror. But what begins as a simple publicity stunt soon becomes a fight for survival–the entity they have awakened will follow them, torment them, threatening to make them part of the bloody legacy of Kill Creek.
Buy It Here
11. The Gone World by Tom Sweterlitsch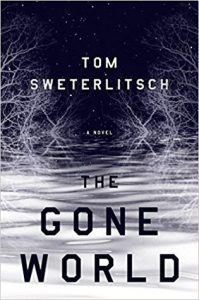 Shannon Moss is part of a clandestine division within the Naval Criminal Investigative Service. In Western Pennsylvania, 1997, she is assigned to solve the murder of a Navy SEAL's family–and to locate his teenage daughter, who has disappeared. Though she can't share the information with conventional law enforcement, Moss discovers that the missing SEAL was an astronaut aboard the spaceship U.S.S. Libra–a ship assumed lost to the darkest currents of Deep Time. Moss knows first-hand the mental trauma of time-travel and believes the SEAL's experience with the future has triggered this violence.
Determined to find the missing girl and driven by a troubling connection from her own past, Moss travels ahead in time to explore possible versions of the future, seeking evidence or insight that will crack the present-day case. To her horror, the future reveals that it's not only the fate of a family that hinges on her work, for what she witnesses rising over time's horizon and hurtling toward the present is the Terminus: the terrifying and cataclysmic end of humanity itself.
Buy It Here
12. The Witchfinder's Sister by Beth Underdown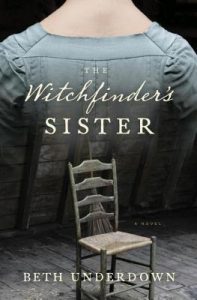 Essex, England, 1645. With a heavy heart, Alice Hopkins returns to the small town she grew up in. Widowed, with child, and without prospects, she is forced to find refuge at the house of her younger brother, Matthew. In the five years she has been gone, the boy she knew has become a man of influence and wealth–but more has changed than merely his fortunes. Alice fears that even as the cruel burns of a childhood accident still mark his face, something terrible has scarred Matthew's soul.
There is a new darkness in the town, too–frightened whispers are stirring in the streets, and Alice's blood runs cold with dread when she discovers that Matthew is a ruthless hunter of suspected witches. Torn between devotion to her brother and horror at what he's become, Alice is desperate to intervene–and deathly afraid of the consequences. But as Matthew's reign of terror spreads, Alice must choose between her safety and her soul.
Alone and surrounded by suspicious eyes, Alice seeks out the fuel firing her brother's brutal mission–and is drawn into the Hopkins family's past. There she finds secrets nested within secrets: and at their heart, the poisonous truth. Only by putting her own life and liberty in peril can she defeat this darkest of evils–before more innocent women are forced to the gallows.
Buy It Here
13.  Ghost Story by Peter Straub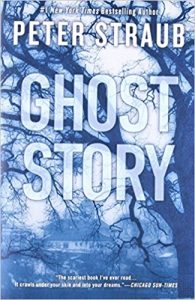 For four aging men in the terror-stricken town of Milburn, New York, an act inadvertently carried out in their youth has come back to haunt them. Now they are about to learn what happens to those who believe they can bury the past — and get away with murder.
Buy It Here
14. Red Rain by R.L. Stine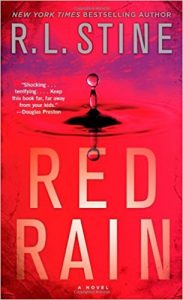 In the storm's aftermath, she discovers two orphaned boys – twins. Filled with a desire to do something to help, to make something good of all she witnessed, Lea impulsively decides to adopt them. The boys, Samuel and Daniel, seem amiable and immensely grateful; Lea's family back on Long Island – husband Mark, a child psychologist, and their two children, Ira and Elena – aren't quite so pleased. But even they can't anticipate the twins' true nature – or predict that, within a few weeks' time, Mark will wind up implicated in two brutal
Buy It Here
15. The Damnation Game by Clive Barker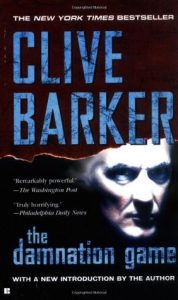 There are things worse than death. There are games so seductively evil, so wondrously vile, no gambler can resist. Amid the shadow-scarred rubble of World War II, Joseph Whitehead dared to challenge the dark champion of life's ultimate game. Now a millionaire, locked in a terror-shrouded fortress of his own design, Joseph Whitehead has hell to pay. And no soul is safe from this ravaging fear, the resurrected fury, the unspeakable desire of The Damnation Game.
Buy It Here
16. Misery by Stephen King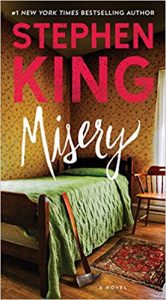 Paul Sheldon. He's a bestselling novelist who has finally met his biggest fan. Her name is Annie Wilkes and she is more than a rabid reader – she is Paul's nurse, tending his shattered body after an automobile accident. But she is also his captor, keeping him prisoner in her isolated house.
Buy It Here
17. The Present Darkness by Frank Peretti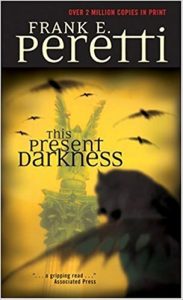 "For we do not wrestle against flesh and blood, but against the rulers, against the authorities, against the cosmic powers over this present darkness, against the spiritual forces of evil in the heavenly places."
Ephesians 6:12
Ashton is just a typical small town. But when a skeptical reporter and a prayerful, hardworking pastor begin to investigate mysterious events, they suddenly find themselves caught up in a hideous New Age plot to enslave the townspeople, and eventually the entire human race. The physical world meets the spiritual realm as the battle rages between forces of good and evil.
This Present Darkness is a gripping story that brings keen insight into spiritual warfare and the necessity of prayer. Since its original publication more than 2.7 million copies have been sold. The companion volume, Piercing the Darkness, continues the story of the battle between spiritual forces.
Buy It Here
18. Feed by Mira Grant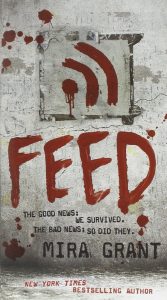 The year was 2014. We had cured cancer. We had beaten the common cold. But in doing so we created something new, something terrible that no one could stop.
The infection spread, virus blocks taking over bodies and minds with one, unstoppable command: FEED. Now, twenty years after the Rising, bloggers Georgia and Shaun Mason are on the trail of the biggest story of their lives—the dark conspiracy behind the infected.
The truth will get out, even if it kills them.
Buy It Here
19. Ten Days in a Mad House by Nellie Bly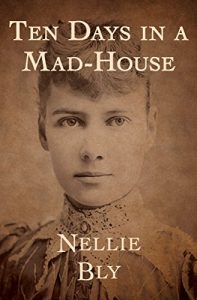 Nellie Bly, posing as "Nellie Brown," went undercover to investigate the deplorable conditions of insane asylums. Her memoirs of this event form the basis of "Ten Days in a Mad-House," which forever changed the way the world looks at treatment and housing of the insane.
Buy It Here
20.  After the End of the World by Jonathan L. Howard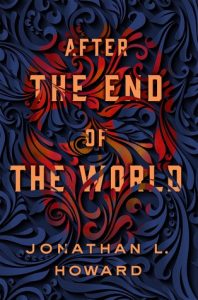 The Unfolded World is a bitter and unfriendly place for Daniel Carter and Emily Lovecraft. In this world, the Cold War never happened because the Soviet Union ceased to exist in 1941. In this world the Nazi Großdeutschland is the premier superpower, and is not merely tolerated but indulged because, in this world, the Holocaust happened behind the ruins of the Iron Curtain and consumed only Bolsheviks, Communists, and others the West was glad to see gone. In this world, there are monsters, and not all of them are human.
But even in the Unfolded World, there are still bills to pay and jobs to do. Carter finds himself working for the German secret security service to uncover the truth behind a major scientific joint project that is going suspiciously well. The trail takes Lovecraft and him to a distant, abandoned island, and a conspiracy that threatens everything. To fight it, Lovecraft must walk a perilously narrow path between forbidden knowledge and soul-destroying insanity.
Fortunately, she also has a shotgun.
Buy It Here